Should there be an alternative to yearbooks and senior photos?
As someone who is getting close to their final year of highschool, a lot of consideration has been put into my upcoming senior year. Seeing all the 2022 Seniors getting ready to finally leave school behind and become a young adult is very thrilling yet nerve-wracking. Seniors get to experience many events and celebrations before their graduation, like, prom, senior photos and  a yearbook as a symbol of memories and a turning point from high school. Having your friends sign it, looking back at the comments they wrote in it, and overall seeing your final experience before you flourish in the world makes the yearbook a great thing to have when you're long gone from school. As many people find their expertise and take their knowledge from school into the real world, they know they may not ever see these people or teachers ever again.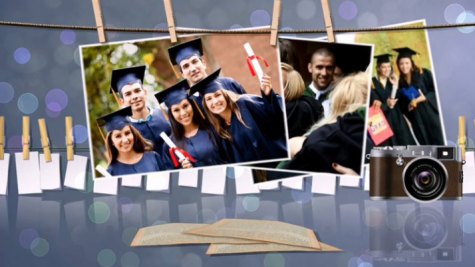 That's why senior photos and yearbooks are such memorable items for Seniors. However, the money aspect of these joys becomes an ongoing  issue : Prom, graduation, and fashion attire are just a few of the expenses seniors have to pay for if they want to experience these memorable times. 
For the very least there should be an alternative to buying a yearbook and buying these very expensive senior photos. Shouldn't  there be a discount applied to these students? Isn't it well deserved after striving for excellence the past 4 years ? Many seniors find themselves not participating in events for example prom because it is too expensive for their liking or they don't want to waste their money on a prom dress or suit. But they may find themselves in regret years later when they are nostalgically remembering high school in their head instead of with a sustainable treasure, considering these were memorable items and events. 
 Since the county itself doesn't correspond with schools taking its own photos, we are associated with a photographic company called LifeTouch. As a county we can overall save on the district's budget and overall do things way better than what we are doing right now. We are loaned a sum of $13,000 that must be made up in Yearbook sales. " I felt hesitant to buy my photos or else I wouldn't appear in the yearbook which I kinda wanted but I also could have got them separately" said former senior Gloria Carcamo from class of 2018. "Events and items should be cheap since it's directly for the students" Says Carcamo when asked whether senior expenses were reasonable.  
I later ended up asking an anonymous source from Parkdale High. Should senior photos be free? " It's a photo of yourself getting analyzed by a so-called professional, of course it should be free" Parkdale anonymous source went on to say which I indeed agreed with. A photo does not have to be so edited to the point it should look edited, only to an extent where it looks decent. Many people pay an expense for wanting their photos to look clean. When asked if the yearbook should have an alternative online," I'm not so sure, it would beat the aesthetic of having one in the first place but it would be a cool idea to consider for the students " states Parkdale anonymous source. There should be an alternative to give seniors or graduates a chance to look back and reflect. Schools should never be limited, making experiences for students more rewardable.
View Comments(1)
Your donation will support the student journalists of Parkdale High School. Your contribution will allow us to cover our annual website hosting costs and publish some printed editions, as well.