Lack of engagement, effectiveness in Parkdale's SGA leaves student body in doubt
Student government has been a strength for Parkdale High School for many years. However, post-Covid, there seems to be a lack of engagement and effectiveness. 
Joining Parkdale's SGA (Student Government Association) during their freshman year, student body president Isha Sesay is very familiar with how the club functions.
 "Being involved in Parkdale's SGA has allowed me to see many positives and identify rooms for improvement within the organization," said Sesay. "One of the biggest dynamics the organization has is its students. The diverse students and perspectives call for creative ideas and great initiatives."
For years, Parkdale has been known for its robust student government and involvement with county and state student government.   From currently running Prince George's County Regional Association of Student Governments (PGRASG) to having the last Student Member of The Board (SMOB) be elected while attending Parkdale, it is widely recognized on a state level. Notable members at the county and state-levels  include:
2022-2023 P-GRASG President Isha Sesay (class of 2023)
2022-2023 P-GRASG Vice President Rayanna Morris (class of 2023)

2021-2022 P-GRASG President Realyn Del Campo (class of 2022)

2021-2022 P-GRASG Historian Jefferson Turcios (class of 2022) 

2019-2020 MASC President Bryce Owono (class of 2020)
2019-2020 Student Member of the Board Joshua Omolola (class of 2020)
2017-2018 Student Member of the Board Amanya Paige (class of 2018)
2015-2016 Student Member of the Board Juwan Blocker (class of 2016)
For more information on their contributions around the county and state, click here. 
As time went on, however, especially during the pandemic, the whole dynamic of SGA seemed to change. 
This can be seen in the lack of engagement within SGA and the student body as a whole. Throughout the year, the student body as a whole has made complaints about the fact that SGA has not spoken or listened to them. This has been brought up during spirit week and multiple planned dances being canceled.
"It is no secret that there has been a lack of engagement in the student leadership realm,"  said Sesay. "Many students have lost their additional purpose outside of school. It is important to remind students that school is one aspect of your academic career, and the opportunities are endless. It is ultimately up to the students and their personal desires to run for these roles and strive for change within the county".
Parkdale is known for having many students holding high positions in PGRASG and other student government titles around the county and/or state. However, the individuals holding these titles are all seniors. Without underclassmen running and winning these positions, Parkdale's affluence in these roles will greatly falter.
 "The seniors of SGA have been a great example to the underclassmen," said Sesay. "Knowing that Mr. Adams is their mentor and the aspirations of the underclassmen, the Parkdale SGA legacy will not die. If anything, it will grow and flourish into something greater than what it currently is. Sesay goes on to explain how many underclassmen have shown keen interest in PGRASG but are unsure if they will be pursuing a position on the board. 
Even though Parkdale's SGA is in a rough spot, its president still has hope: "The students' focus has been shifted and Parkdale SGA has done their best to mold young students into advocates," stated Sesay. "We have done that by recruiting students into SGA. This recruitment turned skippers into youthful leaders. In creative ways, these students have helped SGA raise awareness on many topics and subjects regarding the school. I believe there is always room for improvement, but as a team, we will continue to make progress." 
Whether or not progress is being made. If the members of Parkdale's SGA do not start to, it will not be a significant part of Parkdale's culture anymore. 
Leave a Comment
Your donation will support the student journalists of Parkdale High School. Your contribution will allow us to cover our annual website hosting costs and publish some printed editions, as well.
About the Contributor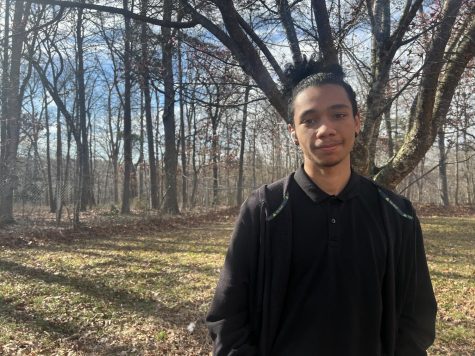 Richard Potts, Reporter
Richard Potts is currently a senior at Parkdale High (2023 last GOATed). Even though they have been on staff since 2020, he finally has a staff profile!...