Accounting teacher gives practical skills to students, shows how students can benefit and earn certificates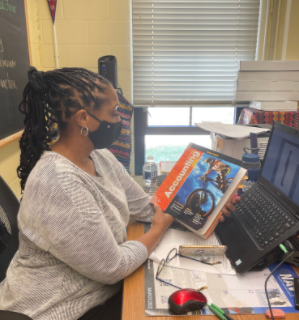 Mrs. Alvarenga is a business mastermind. From teaching Accounting to Business Law, she knows everything about her field. In her classes, she teaches students the essential skills needed in Business and Accounting. We learn more about her in this interview, and how students can benefit from her courses. 
Tell us about yourself, first and foremost how was your upbringing?
My name is Mary Alvarenga-Hercules and I was born in South Carolina. I went to public school in South Carolina. I attended South Carolina State University and graduated with a Bachelor's in Marketing. I moved to Maryland and I started teaching at the age of 27. I attended Coppin State University and received my Master's of Adult Education in 2003. 
How did you get to where you are today?
I always knew business was important. Business is everywhere, from the military, to politics, it is everywhere. I wanted to teach high school because I believed, and I still believe that I would have a stronger impact on high school students to help them navigate through life, and to realize the importance of business and how business is used in all aspects of life. 
When did you get the interest to become a teacher?
When I graduated from college, I realized my friends were teaching and I heard all of their great teaching stories. When I reached 25, I realized I could give back to the community and to the students by teaching. 
What parts do you love about your job?
The students, the life, the innocence that students have.
Why should students study business in high school?
Business is everywhere, you can use business in your personal life, on a regular basis with your finances just to help you for the future, to help you purchase a home, to purchase a car. Studying business can also help you prepare for college, because college is its own business in a way. Business is what keeps the world going.
What kind of certifications can students earn in your courses?
Students can earn certifications in Microsoft Word, Outlook, Microsoft Publisher, PowerPoint, and Excel. Also, students can take a CLEP (College Level Examination Program) exam through the management program in business, and with successfully passing that CLEP exam, they are exempted from their first management class in college. There is also a program that the business department at Parkdale has with University of Maryland Eastern Shore, in which students take a business completer, in which some of their classes are automatically exempt at University of Maryland Eastern Shore.
How can these certifications help students in their professional careers?
A lot of businesses and companies require that you know how to use Microsoft Word. Most companies require you to be certified in Microsoft Word, not Google. They help you when you are interviewing for a job, as one of your assets that you have to offer. 
Do you think the curriculum prepares students for the real world? Why or why not?
I definitely think it does, because we deal with real world activities. One of our classes is currently doing the stock market game. We have courses in entrepreneurship, and with the current year of 2022, there are a lot of young people that are interested in having their own businesses, and want to understand the concept of business; so entrepreneurship can definitely do that. 
How can Accounting be useful in the real world for students, even if their intended field of study may not be related to economics? 
Accounting is beneficial because it helps with your personal finances, it helps manage your payments for your house, for your car, or for your student loans. It helps track your money, how much you are saving for a week from now, from two years from now. It helps track your money and your savings for when you retire. 
How has teaching your classes grown you as a person?
It's called for me to be very patient, very creative, and very thoughtful and flexible.
Thank you for taking the time out of your day, any last thoughts? 
All students should take business, so every child that is sitting in Parkdale needs to register for a business class next year. 
You heard Mrs. Alvarenga! Go sign up for a business class! Even if you are a senior, there will be courses in college related to business as well, which can help you immensely in your professional career. 
If you need any information about taking business courses in high school, or earning certifications mentioned in this interview, contact Mrs. Alvarenga at [email protected] 
Leave a Comment
Your donation will support the student journalists of Parkdale High School. Your contribution will allow us to cover our annual website hosting costs and publish some printed editions, as well.
About the Contributor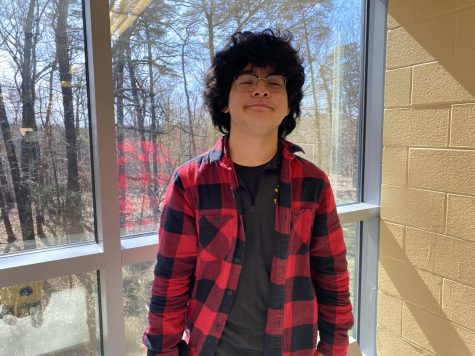 Young Min Miller, Reporter
Young Min Miller is currently a senior at Parkdale High School. This is his first year on staff, and learned about joining the Paw Print from looking at...