Is this streaming service still 'Netflix and Chilling'?
With society watching less cable and starting to switch to streaming services, how do companies like Netflix stay afloat? Streaming services have a very large audience and many companies have begun creating their own. Therefore, it's important to set yourself apart. 
Netflix–which originally started as a mail-in DVD rental service– has become such a popular and highly-watched streaming service since it was established. Despite the monthly billing, the app offers different additions that keep consumers going back.
On October fifth of this year, NASDAQ reported that "where a company like Disney makes great animation and action films based on popular intellectual property, Netflix runs the gamut. It has drama, horror, action, comedy, and period pieces in French, Spanish, English — everything."
Netflix offers so many different genres that it's impossible to label the app as a one-trick pony. The variety that's provided allows Netflix to have movies and shows in all categories, whether viewers want to watch horror movies or comedy shows. Thus viewers are encouraged to renew their subscription and continue coming back for more.
NASDAQ also reported that " the home screen in the app helps to increase awareness, on top of more traditional marketing efforts. And as more people talk about a show or film on Netflix, it increases the chances of someone new signing up for the service."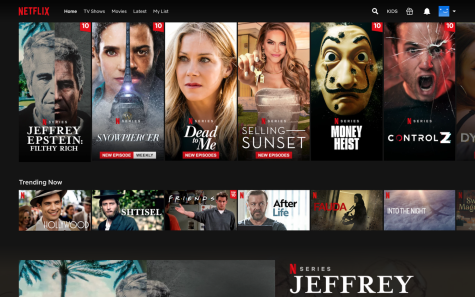 The different designs that Netflix has  helps to get viewers attracted to what they are watching. Netflix's home screen has helped get the word out about trending and popular shows.
Netflix also partners with content providers to license streaming rights for TV shows and movies or even produce their own films or shows to make their  "Netflix Originals" which are shows or movies that are only available on Netflix..
On September 8, 2021, DNA reported that "during the loss in revenue and viewership, Netflix came into the picture and bought 'La Casa de Papel'," which was cut into 22 episodes and renamed Money Heist. After releasing in December 2017 with growing viewership numbers, "Netflix increased the budget and commissioned 16 more episodes."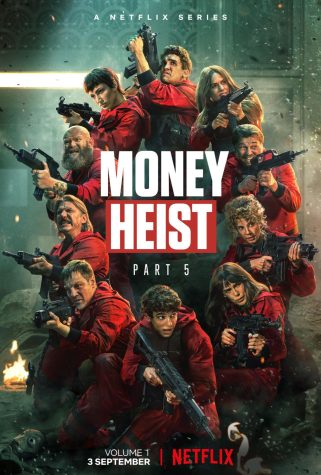 Netflix has been able to get shows that were not as popular and make them the most viewed and popular just with reproduction. In the case of "Money Heist," the show was going to end up being canceled if it weren't for Netflix increasing the budget and transforming the show. These well-made shows end up bringing traffic to the app and make people want to keep watching.
On October 6, SYFY reported that "Korean writer/director Hwang Dong-hyuk spent more than a decade trying to develop the story, first as a feature film, and was met with rejection until Netflix seized on the dystopian series as an expansion of its international streaming offerings."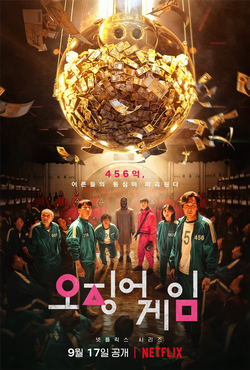 Netflix adapted the show "Squid Game" which was turned away from countless producers and turned it into the most-watched show currently. Netflix has a good skill of seeing shows that aren't that favored by others and turning it into a good show that Netflix subscribers rush to watch and reinstate their monthly subscription.
On October 5, NASDAQ reported that "Netflix's top film of all-time by total viewing hours was 2018's Bird Box," which generated millions of hours of watch time in just a month.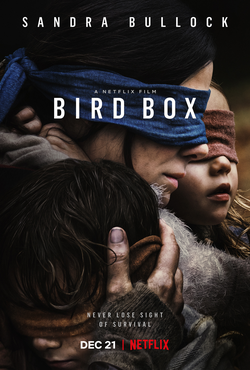 The film that was originally produced by Netflix would've been able to gross over $1 billion if it was in theaters due to the number of viewers. Their predicted earnings helped to put into perspective how many people came to watch the show and how many Netflix viewers there are. With over 141 million views and a $10 basic subscription, it displays the success of Netflix and how it sets itself apart from other apps.
View Comments (1)
Your donation will support the student journalists of Parkdale High School. Your contribution will allow us to cover our annual website hosting costs and publish some printed editions, as well.
About the Contributor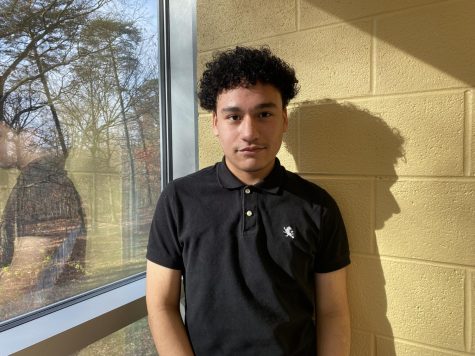 Anthony Umanzor-Rojas, Chief Section Editor
This is Anthony's first full year on the staff team through a recommendation from a teacher. He is a junior and is currently writing articles as well as...