Anti-LGBTQ+ laws in Uganda make being LGBTQ punishable by death
Uganda has just established a law that will now make it illegal to identify as LGBTQ+, the punishment for will result in the death penalty, and the punishment for promoting (protesting, supporting, etc.) is a minimum of 20 years in prison. 
This is by far one of the most extreme anti-LGBTQ laws that has been established in a country, and that's saying something considering how many different countries have criminalized being LGBTQ like Iran, Afghanistan, Nigeria and more.
Despite the cruelty of the law, all but two of the 389 members of parliament voted in favor of the bill. 
The process in which people are prosecuted for homosexuality is even more intimidating. Ugandans risk facing the death penalty for "aggravated homosexuality", which include acts like being a "serial offender", living with HIV, if one's same-sex partner has a mental or physical disability, and if children or incest is involved. 
To prosecute someone for having HIV, when the rate of transmission can be up to two percent according to stanfordhealthcare.org and the probability of a baby being born with HIV is 25-30 percent without treatment according to health.state.mn.us.com is a prime example of unjust. 
Too many people will die because of this law, and the law itself is spreading propaganda that will have other negative impacts on the world.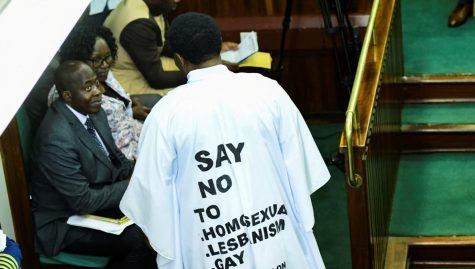 The Ugandan President Yoweri Museveni has continuously shown his support for anti-LGBTQ+ laws for over a decade. In the past month he has referred to homosexuals as "deviants" and called on other African leaders to "save the world from homosexuality." 
According to  theguardian.com  "A Ugandan LGBTQ+ activist, who asked to remain anonymous for their own safety, attended the conference via Zoom under a pseudonym. "They are drawing up an African strategy to fight homosexuality. They want their government heads to commit to what they called 'the African position'," the activist said." 
Others expressed their fear for LGBTQ+ people in Uganda and those that are going to be severely effected by the law. 
From, them.us "Activists expressed fear and concerns about the bill, with Frank Mugisha, the former executive director of Sexual Minorities Uganda (SMUG), telling Reuters that he was scared the law would trigger mass arrests of… LGBTQ+ persons and mob violence toward LGBTQ+ communities." 
The LGBTQ+ people of Uganda are scared. This bill will legalize the violence and unconstitutional discrimination against them, and so many lives are going to be ruined and even ended. 
The bill is currently headed to President Museveni to be signed into law. However the leaders of other countries have voiced their thoughts on the law and how it's "unconstitutional and violates numerous international treaties."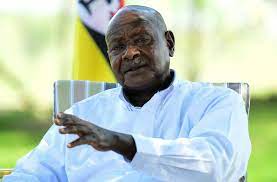 voanews.com states that U.S. Secretary of State Antony Blinken "urged the Ugandan government to strongly consider [the impact of] the implementation of this legislation," saying via Twitter that the bill "could reverse gains in the fight against HIV/AIDS." 
Since the introduction of this law, discrimination has only continued to persevere in Uganda, with reports of arrests, sexual violence, evictions, and other forms of discriminatory acts from Ugandans. 
Leave a Comment
Your donation will support the student journalists of Parkdale High School. Your contribution will allow us to cover our annual website hosting costs and publish some printed editions, as well.