Rise of TikTok changes lives of users
Many teenagers these days spend countless hours scrolling through Tik-Tok. Many Adults think that students spend too much time on the app, but there is a lot of informative information and positive things happening on Tik-Tok.
Tik-Tok Made Me Buy It: Amazon Finds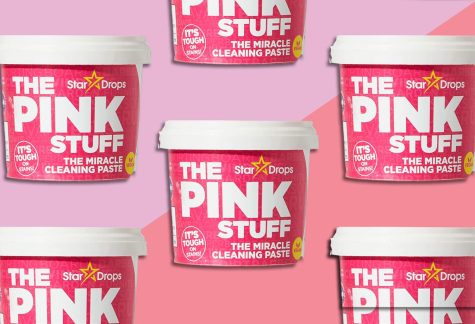 The Pink Stuff- The Pink Stuff received a lot of reviews on TikTok for it has been known for it being the miracle cleaning paste. People have tried it out on their shoes, ovens, and even walls. 
Foot Peel Mask- Creator Ariana Lucidonio, got almost 10 million views from reviewing this product. It has been known for peeling away all of the dead skin on your foot over 3-4 days. Once everything is peeled off it leaves your foot smooth.
Chlorophyll- Hundreds of creators on TikTok have been reviewing liquid chlorophyll. It is known to help with your immune system, clearing up acne, losing weight, etc. 
Air Fryers- Many creators have shared their recipes using their air fryers. Although there are so many brands, nearly 40% of U.S homes have one as of July 2020 according to tasteofhome.com.
Smart Door Lock- unlock with a keypad, fingerprint, bluetooth or key card, the Smart Door Lock has been blowing up on TikTok for its sleek look and convenience. 
Portable Door Lock- the portable door lock has also been blowing up on TikTok. It has been known for keeping your door extra locked at hotels, apartments and Airbnb's to make you feel more safe. 
Giving Back
Zachery Dereniowski: @Mdmotivatoron's TikTok has been giving back to the community through his motivational and emotional content. His videos range from giving back to random people, offering emotional support and helping small businesses grow. In one of the series in his videos, he stands in the middle of the street blindfolded with a sign that says "if you feel heartbroken or empty, hug me." Random people who feel this way would come up to him and hug him, he would then ask what's wrong and if they wanted to talk about it.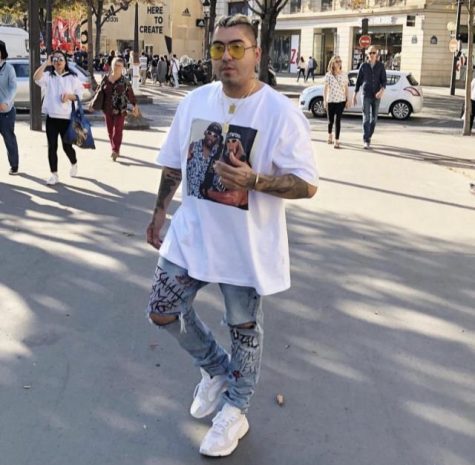 Isaiah Garza: @Isaiahgazara on TikTok has been going around the homeless community asking homeless people a variety of questions. He sometimes asks what's something that could put a smile on their face, what's something they need, somewhere they've always wanted to go, etc. Once they have answered the question, he then goes out his way to do exactly what they said they wanted or needed. Whether it's food, clothes or even taking them to Disneyland, he has definitely put plenty of smiles on peoples faces. 
Jake and Kai: @suitelifeofjakeandkai has also been giving back to their community through the fast food drive thru and grocery stores. In the drive thru they order food and end up giving the employee(s) a gift, flowers or even money. In the grocery store they walk up to random strangers and give them compliments to lift up their spirits. 
Shirley Raines: @beauty2thestreetz has given back to the homeless community with free food, candy and even makeup. Not only does she give food away to the homeless, but she also teaches them manners like saying thank you and please when she is giving them food. Even if they have an attitude she still gives them their food, but tries to teach them something along the way. 
Creators who have grown through TikTok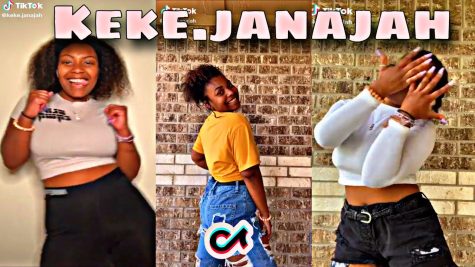 Keke Janajah: The Savage Challenge is a dance created by Keke Janajah. She has over 4 million hits on the video and has gained over 3 million followers on Tik-ok. Millions of people have done her challenge on Tik-Tok and she has even ended up on the Jimmy Fallon show.
Layla Marie: With over 1 million views, Layla Marie created a dance from the song "twerkulator" by the City Girls. The dance ended up trending on Tik-Tok in 2021. Since then she has gained over 800,000 followers on the app, won a VMA award for Best Viral Dance and even got to meet The City Girls for the first time for their music video. 
Overall Tik-Tok offers a lot of positive things to not only the homeless, but to regular creators. You can find new helpful things off amazon, grow your business or create content for other people. 
Leave a Comment
Your donation will support the student journalists of Parkdale High School. Your contribution will allow us to cover our annual website hosting costs and publish some printed editions, as well.
About the Contributor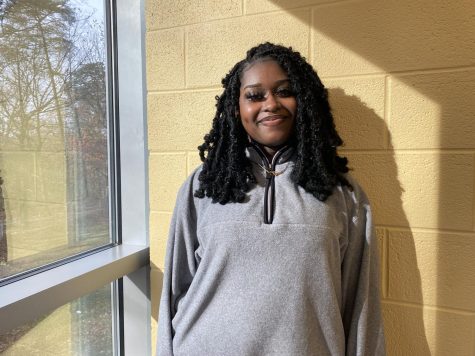 Toniah Grant, Chief Section Editor
Toniah Grant is a senior at Parkdale. This may be her first full year on staff, but with being the outstanding and positive student she is, she feels like...