Tyler, the Creator re-releases Grammy Award-winning album The Estate Sale with bonus content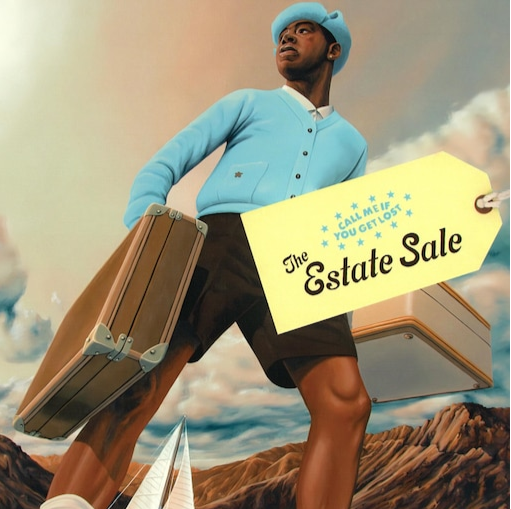 Musical genius and award-winning artist Tyler, the Creator released a deluxe album for his Grammy award-winning album in 2021, "Call Me If You Get Lost," called "The Estate Sale" on Mar 31, and it came with some huge heavy hitters.
The Estate Sale deluxe album is a collection of soulful rap songs that didn't make the cut for the album Call Me If You Get Lost, but Even though these songs didn't make the cut for the album, some songs make you question how they did not make it.
Everything Must Go
The album opens with the short 28-second intro track "EVERYTHING MUST GO," a thank you to the supporter of his hit album and a nod to the success of his album, Call Me If You Get Lost. During this track, fans, and listeners are once again welcomed with the booming voice of DJ Drama (an executive producer and music promoter mostly known for his gangster grills tapes), a voice that was a key part of Call Me If You Get Lost. 
What A Day 
The third track on the deluxe "What A Day" is a smooth transition from the hard 808-hitting track "Stuntman", but even though the bass is not as hard-hitting, the lyrical content is. This song begins with the smooth sample of Michał Urbaniak and Urszula Dudziak's 1978 song 'A Day in the Park,' and this sample embodies the central theme of this song. In this song, Tyler talks about the wealth he has accumulated over the years and the stress that has come from it. In the first verse of this song, Tyler talks about the riches he has obtained, and he clarifies that these things don't come without hardship and stress. Tyler starts the first song talking about his luxurious possessions and then switches the script by discussing his dangerous lifestyle. 
"I pulled up in that eighteenth letter repeat buggy
Had to switch the hue 'cause them LA boys smuggy
But more likely to get hurt by somebody who love me" –lyrics from the first verse of What a Day by Tyler, the creator provided by LyricFind 
Tyler then goes on to say how the stress of his lifestyle is affecting him physically and what he's doing to mitigate it.
"I got a pain in my chest; that's from suppressing the stress
Lionel, he know me the best
Told me I know the answer, but Clancy
He gave me the best advice that I heard in a sec'
I need to call me a jet"  –lyrics from the first verse of What a Day by Tyler, the creator provided by LyricFind 
This honest track was a smooth introspection into Tyler's life and well-being; this track is a 9.5/10.
Sorry Not Sorry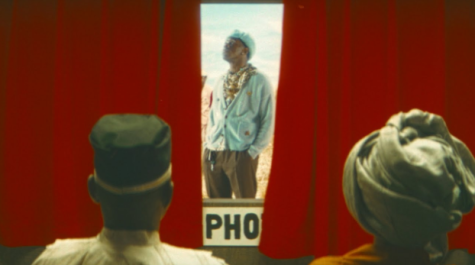 Sorry Not Sorry is easily the best song on the deluxe. Everything from the instrumentation to the emotion to the amazing climax made this track arguably one of the best songs that Tyler has ever made. The track starts with Tyler expressing empathy to those he may have wronged in the past; some sound genuine, while others seem sarcastic. 
"I'm sorry, I'm sorry I don't see you more
I'm sorry that the four minutes where you see your son could feel like a chore
Sis', I'm sorry I'm your kin
Sorry we ain't close as we should've been
Sorry to my old friends
The stories we coulda wrote if our egos didn't take the pen" –lyrics from Sorry Not Sorry by Tyler, the creator provided by LyricFind 
After a few lines of weaving in and out from giving genuine and sarcastic apologies, Tyler interjects with a more aggressive tone, expressing the belief that the problems that he is facing aren't important and that he should have stayed in the pocket that his previous songs put him in.  
"n***a, read the room
Don't assume n****s is cool
Stay in your pocket, this is pool
Blah, blah, blah, blah 'about trauma
You ain't special, everybody got problems, uh" lyrics from Sorry Not Sorry by Tyler, the creator provided by LyricFind 
In the music video for this song, this abrupt tone switch was expressed by the goblin-era Tyler, a more raw and gritty version of Tyler. The Goblin album by Tyler is engulfed in dark themes created by his intrusive thoughts. I would give this track a 10/10.
When I hear about artists dropping deluxe albums I always get a little fearful due to the fact that they always turn out bad, but I knew not to expect that from Tyler the creator and I was right to not do so. This deluxe was a great listen. I recommend it to those who like the soulful rap side of Tyler the Creator. This deluxe was a good 8/10.
Leave a Comment
Your donation will support the student journalists of Parkdale High School. Your contribution will allow us to cover our annual website hosting costs and publish some printed editions, as well.