Netflix's New Movie Chupa: Spoilers Review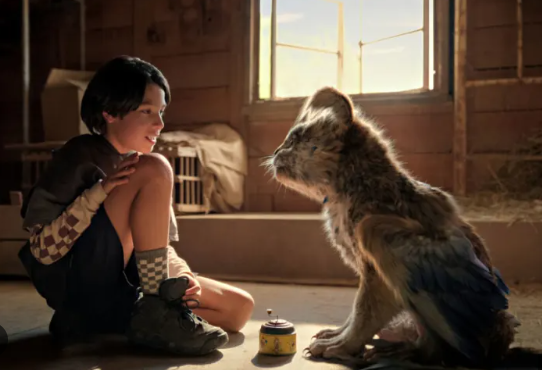 On April 7, Netflix released a new movie called Chupa directed by Jonás Cuarón and produced by Chris Columbus; Michael Barnathan; Mark Radcliffe. The movie took place in Santa Fe, New Mexico.
*Spoilers ahead*
The movie is based on three cousins, Alex (played by Evan Whitten), Luna (played by Ashley Ciarra), Memo (Played by Nickolas Verdugo) and their grandfather, Chava (played by Damian Bichir) with Alzheimer's finding a baby chupacabra. Their mission is to help the baby chupa find its way back to his family. However, there's a scientist trying to find him as well, due to the blood of a chupacabra having healing powers.
Alexis is the one to discover chupa, later his cousins and grandfather become aware of chupa being in the house. His grandfather tells him he knew Chupa was around because he once saw him. They realize Chupa is in trouble and proceed to help Chupa find his family. 
Later on, an officer working with the scientist who was looking for chupa finds him in the house and shoots him with a tranquilizer. There is a brief moment where they fight in order to get chupa. Luna gets a hold of the car and they drive off into the desert looking for Chupa's family. 
The officer chases after them and when he catches them he takes chupa, luckily his family hears his cries and starts to attack the car with the officer and chupa in, the officer tries to hold chupa hostage, however, the grandfather interferes and slams the officer into the ground. 
Chupa is finally reunited with his family, Chupa says his final goodbyes to Alex and his family.
The movie ends with Alex on a plane back home and Chupa and his family flying alongside him.
"I would give it a 6/10, It has a good moral story," said avid movie watcher Mayra Lozano. The reasoning behind this rating is due to Lozano,¨wanting to see what happens when Alex returns home, and if the grandfather improves with his memory loss.¨
I would give an overall rating of 8/10 due to the amazing showcasing of the chupacabra and the Latin culture throughout the movie. I liked the movie, it was kid-friendly and interesting, and great work making Chupacabra come to life.
 For the movie to reach a 10/10 rating, it would need to be a little more detailed. Including showing the audience Chupas home and even showing where he travels next with his family along him.
Leave a Comment
Your donation will support the student journalists of Parkdale High School. Your contribution will allow us to cover our annual website hosting costs and publish some printed editions, as well.
About the Contributor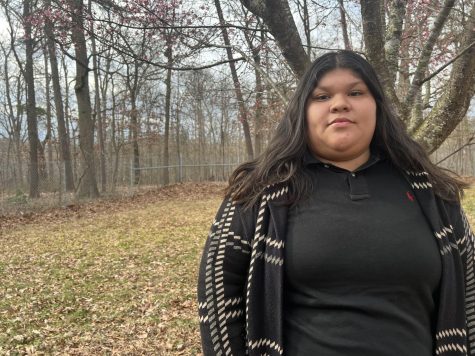 Katherine Herrera, Section Editor
Above is Katherine Herrera.  She is currently a junior graduating in 2024. This is her first year on staff; she was first placed in journalism, later...