How sleep deprivation paid off in the long run
*DISCLAIMER: You most definitely need to get sleep!
On May 11, 2023 the class of 2023 valedictorian for Parkdale High School was announced at this year's Senior Awards Night. The valedictorian is Luz Gaytan… ME! Young second grade Luz was ecstatic when she found out her dream came true. Senior Luz thinks "I can finally start getting my sleep."
"How did you sleep last night" was always a funny question to me. Truth is I barely got any sleep my junior and senior year of high school. Why? I was an absolute overachieving academic weapon. Just kidding (sort of)! I was a huge procrastinator. My sleep deprivation was so intense, but it really paid off in the long run of my high school career.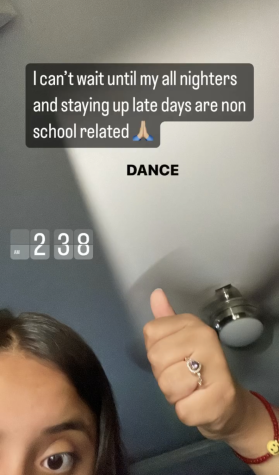 Sleep is most definitely one of the most important things a growing teenager needs. The National Heart, Lung, and Blood Institute says "During sleep, your body is working to support healthy brain function and maintain your physical health. In children and teens, sleep also helps support growth and development." Experts say you could have a heart attack if you don't get enough sleep, but my heart attack would've came from dropping below an A in any of my classes.
"Luz maybe you're so short because you're not getting enough sleep," said sophomore Kieran White. Although I'm 5'2 because of genetics, being short seems like an ok price to pay for all the other wins I got while being sleep deprived. 
If not getting sleep is a negative thing, then how could being sleep deprived pay off in any way? Sleep deprivation bought me so much more time. I wasn't kidding about being an overachiever. In my time in high school, I participated in Robotics, served as Chief of Staff for Parkdale's Student Government Association (SGA), served as president of National Honors Society (NHS), co-founded Alianza LatinX, wrote and edited articles and served as the associate Editor-in-Chief of The Paw Print, joined JROTC and the Raiders team, played tennis, and volunteered once a month at a local food pantry where I was a team leader. I did all of that while still getting straight A's and having a part-time job. How though? I just got very little sleep. 
Junior Justin Zhang said "an all-nighter a day keeps failure aware" and I lived by that. The root to sleep deprivation started for me the moment I joined the International Baccalaureate (IB) program. The crazy work load on top of all my extracurriculars basically screamed at me that sleep was not going to fit into my schedule.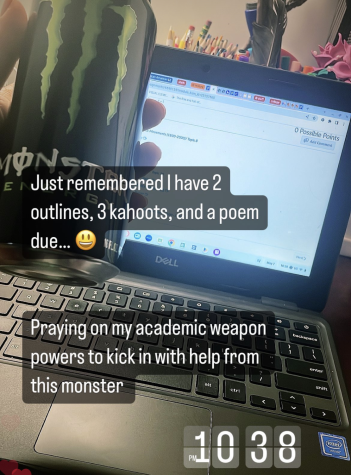 The downside to not sleeping enough was the development of my caffein addiction. Coffee, Monster, Red Bull= my absolute best friends when pulling an all nighter. From the moment I started school, I always showed signs of being an overachiever and my need for academic validation was fed every time by beautiful report cards. My academic goals have been reached every time and that was all because of my hard work. My hard work done AT NIGHT. 
(Real documentation of some of my all nighters in the past month)
In the end, through years of staying up late and pulling all nighters for really good grades and fulfilling all my responsibilities, I did it! Since the second grade when I found out what valedictorian meant and what it was, I wanted to be it. Freshman year Luz Gaytan said "I'm going to be valedictorian" and so I am. Even better, this Paw Print reporter is off to The University of Maryland College Park on a full ride scholarship!
Like Zhang said, "Her success in life is going to be bigger than her eye bags." 
Leave a Comment
Your donation will support the student journalists of Parkdale High School. Your contribution will allow us to cover our annual website hosting costs and publish some printed editions, as well.
About the Contributor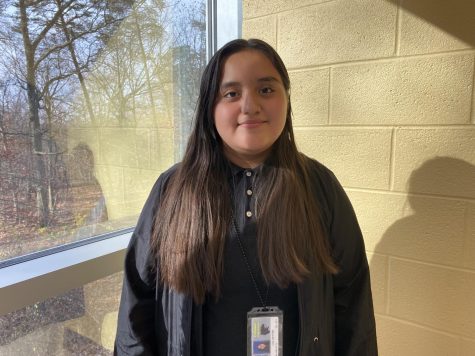 Luz Gaytan, Contributing Reporter
Luz Gaytan is currently a senior at Parkdale and the Chief of Staff for the Class of 2023. She joined The Paw Print during the 2020-2021 school year after...