Best Years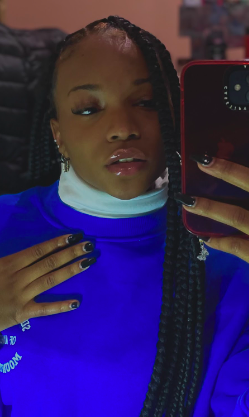 There's this 5 Seconds of Summer song called Best Years. It's like a wedding song, but this song can literally be for anything. When I look back on my past years of being in school and listen to this song, it makes my eyes water a little bit.
I am not sad about the actual school part, like learning math and stuff. I never liked being forced to learn things that wouldn't help me in life. I mean school is cool, I guess. I would come home and tell my mom what I learned in school like she asked or even cared.
I'd be like "I am flabbergasted  that you would think I would eat the donut". (You gotta flex the new "dollar words" we learn in school now and again to let people know we are on the same page or at least make them think we're a page ahead of them). Would I use that word again? Probably not, But you gotta keep it in your "dollar words" vault away from common "50 cent words".
But the other perk of school is obviously  the relationships that you form, whether it's the teachers you meet or your fellow students. Can we please make it ok to be friends with teachers? Yes, they gotta be professional but they're still human too. Well, probably this one teacher that I had in 8th grade: her name was Ms. Cotton, she told history and she was a little mean.  She was that one teacher who everyone who had her was failing her class, even the smart people. Well, I'm not gonna knock myself for not being smart but… anyway she wasn't making passing her class easy. Once she told us to write a 500-word essay of the penny for the warmup. Like the pocket change that you find on the floor, pick it up and all day you'll have good luck? That penny . I'm pretty sure that I put that in that essay to add to the word count. 
"You've got a million reasons to hesitate,
But darling the future is better than yesterday.."
Especially this senior year, every time I drive through the parking lot and back in my parking spot–and yes MY parking spot, MY parking spot is the parking spot that has the grate on the ground.  It's the only parking spot that has one. No one would really park in that spot because of it. But every time I put my car in neutral, pull my parking brake up, then put it in park, I get "senior fever". I don't know if that's the real name for it, but it means that you don't want to go into school. Ninth grade and 10th grade, I would look forward to going to school, not to go learn something, no, not to walk up the hill after school everyday, no. It was to see my friends. My friends at the time were the only reason I wanted to go to school.
But now, senior year, the friends that I used to hang out with all the time have different agendas than mine. They're trying to enjoy their senior year, and I'm trying to plan my freshman year in college. Once I drove to the college I'm going to go to, I didn't want to leave. That is the reason I hesitate to walk into this building because the energy here isn't the same energy that I felt at Frostburg. I came across this quote on Pinterest that read:
"Space is being made for you to dive into the innermost places of your soul and psyche. While you might want to move full steam ahead into 2022,this is your invitation to move at a slower, quieter pace. Take this time to examine your values and support systems, and put some emphasis on yourself."
I know that it might be too late to do this this year, but now I'm taking it slow. I already know what I want to do with my life. Now it's time to take it one step at a time and live in the now because the now is what gets you to that future that you're dreaming of or planning for.
Chorus:
"I'll give you the best years,
I'll give you the best years,
My past love burned out like a cigarette,
I promise, darling, you won't regret
The best years"
During this 13-year journey through school, I've met the best of people and the worst of people. I learned life lessons and I've learned scholarly lessons. Even though these 13 years "burned out like a cigarette", I don't regret it because it gave me "the best years" of my life. I'm closing this first chapter of this book called life and opening a new one.
This isn't the end…this is just the beginning!!
Leave a Comment
Your donation will support the student journalists of Parkdale High School. Your contribution will allow us to cover our annual website hosting costs and publish some printed editions, as well.
About the Contributor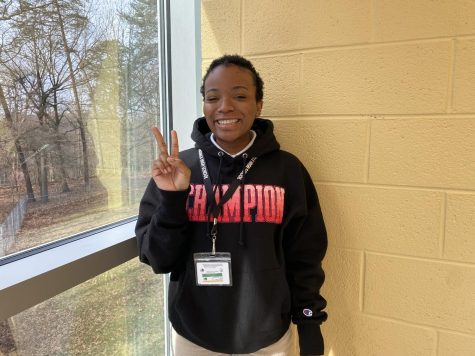 Cayla Washington, Web Content Manager
This is Cayla Washington's First - Last year being on the Paw Print, this is because she is apart of this this years 2022 graduating class of seniors....