Why is the pandemic taking so long to end?
So far, the COVID-19 pandemic has been going on for over a year, now closing in on two years. Since the pandemic has been going on for a much longer period of time than many anticipated, it is possible that people may be wondering when the pandemic is actually going to end, and the two main reasons could really be in our control. 
Lack of Precautions
According to a BBC article, the percentage of people wearing masks in the United Kingdom has gone down by an amount. 
"Of respondents over the age of 16, 95 percent said they had worn a mask in the week before remaining social distancing restrictions were lifted," reports BBC. "By mid-October, this was down to 82 percent." 
Lack of precaution, like not wearing masks in public, is a reason why the pandemic has not ended yet. In a WTOP article, it is presented that the mask mandate was lifted in Montgomery County, a neighboring county to Prince George's. The mandate was forced to go back into effect in less than a month because COVID-19 cases rose.
While the mask mandate is not triggered unless the county receives seven straight days of a substantial number of COVID-19 transmission throughout the community, Montgomery County received a case rate of 63 after nine days of a substantial number of COVID-19 transmission. The article also mentions that the mask mandate was taken away because of the falling number of cases on October 28, but then was considered the next day to be put back up because of the one-day spike in cases.
People not taking caution in their average life while being in public is another point to this role. Even when the mask mandate was not lifted in some areas, there were still people in those areas not caring about some safety measures that other people are taking more seriously. For example, some people may walk around with no mask at all.
Other people may have a mask on their face, but then is not covering their nose, which can still lead to spreads of COVID-19. There are also people who do different amounts of physical contact with other people, which is not just a handshake.
Lack of Fully-Vaccinated People
As it turns out, getting vaccinated helps slow the spread of COVID-19. According to a CDC article, the vaccine teaches the body to defend against whatever disease the vaccine was made to help the body fight against. The same CDC website claims that getting vaccinated does help slow the spread of COVID-19. However, according to The White House, as of today, only about 60 percent of Americans are fully vaccinated.
People who do not get vaccinated don't get vaccinated for a variety of reasons. Some people do not get vaccinated because of religious reasons while others believe that it is not even a necessity to do so. Whatever the reason is, it is claimed by multiple sources how helpful it may be to get the vaccines and all the doses that are claimed to be a necessity to help people be safe.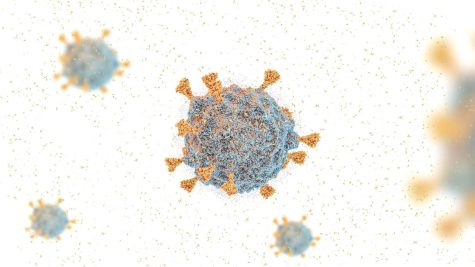 Another roadblock with the vaccine deals with the booster shots. Recently, a new variant of the coronavirus, named Omicron, has been identified spreading around different continents around the world. This new variant gives more of a reason for people to get booster shots, since not much is known about the variant, and there are still tests being done to see how the variant reacts to the two doses of the vaccines that were originally recommended to take.  The CDC is now saying that without the booster shot, vaccinated people are no longer fully vaccinated, even if they received both of the first doses.
If these measures aren't taken more seriously, it is possible that many new variants of the virus will continue to rise and the pandemic will be classed as an endemic. According to a Nature article, although it is predicted by some scientists that this pandemic is going to be endemic, it does not mean that it will be as bad as the pandemic has already been. 
"Almost 90 percent of respondents think that the coronavirus will become endemic, meaning that it will continue to circulate in pockets of the global population for years to come," states Nature.
 However, it is possible that lack of protection is going to lead to worse times than the times we are living in now.
Leave a Comment
Your donation will support the student journalists of Parkdale High School. Your contribution will allow us to cover our annual website hosting costs and publish some printed editions, as well.
About the Contributor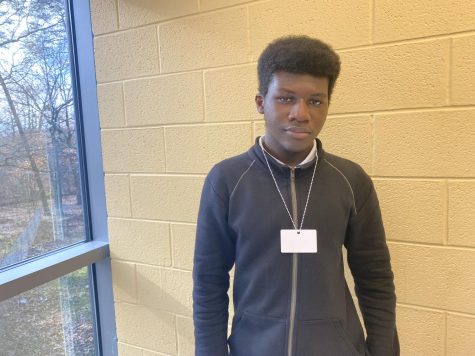 Elie Mulamba, Reporter
Elie Mulamba is a student from Parkdale High School who is currently in the 12th grade and is planning to graduate in the year of 2022. He got into staff...