College Board offers digital tests for second year amidst pandemic
It's that time of year where all exams are taking place, especially AP exams. With this school year being very different from others, the College Board has come up with a plan about these exams and how they will be taken this year. 
The College Board is offering both paper and digital exams and it can be taken at home or at school. 
For the 2021 AP exams there are three administrations for testing: 
Administration 1: May 3–7, 10–12, 14, 17  (In School) 

Administration 2: May 18–21, 24–28 (In School and At Home)

Administration 3: June 1–4, 7–11 (In School and At Home)
Having these options, schools will make the decisions about which exams will be offered to their students, whether paper or digital. Students won't be able to choose exam dates on their own. 
These tests will be there normal time of 2-3 hours long, whether it is on paper or digital. There won't be any differences on the contents of the exams, both paper and digital test will have the same knowledge and skills. Students won't need to study or prepare differently to be successful on a digital exam.
For the digital exam, students can use devices such as a desktop or laptop. Unlike last year's exams, this time around students can't use their smartphones because the online test requires students to do typed free responses. 
Like any other online test, it requires internet connection, however students will be able to continue testing even if their internet connection drops momentarily. 
The digital exam has been designed with security in mind so that students can take it not just at school but at home as well. Students won't be able to return to questions once they have answered or move back and forth between questions that they haven't answered.
There are also certain steps students will need to take before their exam day. These steps include downloading the digital testing app and complete exam setup. Along with this College Board recommends students to take digital practice exams to get a feel of how it will be. 
Here are some more specific steps College Board wants students to take before exam day: 
Download and install the digital testing app and log in (the digital testing application is now available) 

As soon as possible practice with example questions in the digital testing app (digital practice gives students the chance to practice with example questions in the same application they'll use on exam day and confirm that their technology works as expected)

1–3 days before exam day complete exam setup for each digital exam (for each digital AP Exam students take, they must complete the exam setup step in the digital testing app. This step loads their exam onto the computer they will use. Completing this step is required 1-3 days before each exam. Without taking this step for each exam, students will not be able to test.)

30 minutes before the exam check in to the exam (on exam day, students must check in 30 minutes before the official start time of the exam to complete final pre-exam checks)
On the College Board website they have how-to videos and pictures for students to take these steps and complete them correctly. 
This school year has been very different from any other, taking classes online hasn't been an easy thing for many students, especially AP classes that require an exam at the end of the school year. 
"I feel that overall it has affected my readiness for the AP exams," said a senior AP student who chose to remain anonymous. "My ability to retain information has been affected with online learning. And I'm unsure if my performance will truly show my capabilities."   
They went on to explain that although they feel completely unprepared, "the teachers have done an amazing job trying to prepare us [but] online learning has made it difficult to register and retain all the information." 
Although this is going to be something that isn't easy, many appreciate the way the College Board has prepared this plan and the resources to be able to take these exams.  
"I know that they have provided different dates for students to take the exams which I think is considerate," said the student. "Allowing students the option of in person or at home testing helps provide an environment they feel best suits them." The College Board website has provided resources and information pertaining to the exams, dates, the steps needed to take by students, and answers to any questions students may have. To get more information head over to their website:   https://apstudents.collegeboard.org/ap-exams-overview
Leave a Comment
Your donation will support the student journalists of Parkdale High School. Your contribution will allow us to cover our annual website hosting costs and publish some printed editions, as well.
About the Contributor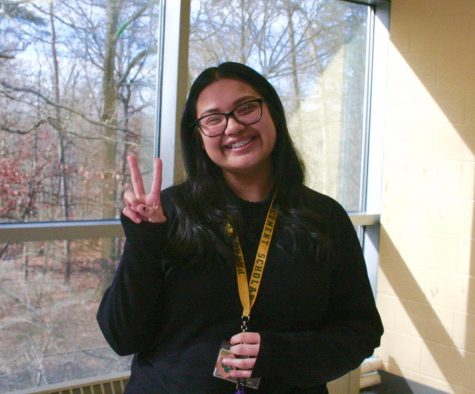 Roxana Torres Blanco, Lead News Editor
Roxana Torres is a senior. She has been on staff for about a year and four months. She writes different articles and also uploads them on the website!...