PGCPS decides outcome of graduation ceremonies for Class of 2021
On Friday April 9, Prince George's County Public Schools (PGCPS) released graduation dates and locations for the Class of 2021 in the Spring despite the pandemic, leaving seniors never feeling more relieved. 
For Parkdale seniors specifically, their graduation ceremony will be held on Wednesday, May 26 on the field of the University of Maryland at 1pm.  In past years, Parkdale graduates hold their ceremony at the University's Xfinity Center, but due to COVID-19 restrictions, it will be held outside instead.
Around the country,  graduations have been facilitated differently where seniors could not experience a traditional graduation ceremony.  For example, at the University of North Carolina for their December graduation, only 13 family groups were permitted on the floor at the same time while their Spring ceremony will host 90. 
While other schools have facilitated graduation ceremonies differently, PGCPS had other plans for the graduating Class of 2021  in the Spring. Student Member of the Board, Ninah Jackson provided some  information on how she was a part of the decision making process. 
"Since the start of my term, how the Class of 2021 would be able to celebrate their high school journey has been a question I've been asking of the PGCPS administration," said Jackson. " I've provided insight and opinions on how our graduation could be structured to Dr. Goldson and her administration, and in kind, the CEO has been diligent in ensuring that updates – no matter how big or small – were being shared with me, as the Student Member of the Board and a graduating senior."
As expected,  Jackson is trying to do her best to not make it a memorable year for herself, but for her graduating classmates as well. Traditionally, graduates would buy as many tickets for their loved ones to see them walk across the stage. This year, each graduate will only receive two tickets for guests, so many seniors were hoping other alternatives would be made for more loved ones to attend virtually.
"You also had seniors suggest that regardless of what form graduation takes, that is should be recorded and live streamed for others to be able to view," said Jackson. "The fact is that the final design of graduation is the culmination of opinions and ideas from seniors across the district, with a little refining by the district."
According to those in charge of the altered graduation ceremonies this year, each high school will be creating their own YouTube accounts which will display a live-stream of the graduation ceremony.
Additionally, although graduation ceremonies in the past have lasted up to three hours or a little more, this year, each graduation is set at a strict 90-minute window, meaning usual traditions like the Valedictorian speech that is usually five minutes have been chunked down to just one.
Although seniors did not expect to have a graduation ceremony on the field nor have a limited number of guests to see them walk across the stage, it seems like the consensus was clear to just have a graduation ceremony regardless of how it would come out. 
From a sponsor perspective, the stress took a toll throughout the school year in regards to what they could do in order to help their seniors gain the experience since it is their last year in high school. 
"Unfortunately, many of the decisions regarding graduation are no longer in our hands because of COVID", said one of the Senior Class sponsors Mrs. Bailey Butler.  "The district is doing everything it can to ensure students get to celebrate this major accomplishment while also keeping everyone safe, so we are largely taking direction from them."
With COVID still very-much spreading throughout the country, sponsors have not been able to say a proper goodbye throughout this virtual setting.
"It was already going to be hard for me to say goodbye to so many exceptional students, but it's even harder because I haven't seen many of them since last year," said Mrs. Butler. "Unfortunately, I don't know if there was a better and safer alternative for graduation this year, but I hope seniors use this as an excuse to extend the festivities for this achievement so that when restrictions do open up, they still take time to fully celebrate their accomplishments with family and friends". 
In the end, you do not have to be a senior in order to understand the struggles of trying to have a normal school year despite the pandemic. In the near future, we hope to see the future graduating classes receive the senior year they desire and for the class of 2021 to prosper from this year.
Below are the dates, times and locations of the PGCPS high school graduations.  These are still subject to change, according to the county:
Bowie State University
Potomac High on Wed., May 25 at 9:30am
Fairmont Heights High on Thurs., May 25 at 2pm
Central High on Thurs., May 26 at 2pm
Surratsville High on Fri., May 27 at 9:30am
Crossland High on Fri., May 27 at 2pm
Friendly High on Sat., May 28 at 9:30am
Frederick Douglass High on Sat., May 28 at 2pm
Gwynn Park High on Tues., June 1 at 9:30am
Largo High on Tues., June 1 at 2pm
Charles Herbert Flowers High School – Football Field
Regional Schools on Tues., June 1 at 9am
Community Based Classroom on Tues., June 1 at 1pm
Tall Oaks on Tues., June 1 at 5:30pm
Dr. Henry A. Wise Jr High School – Football Field
Academy of Health Sciences on Wed., May 19 at 6pm
Croom on Thurs., May 27 at 9am
International Largo on Thurs., May 27 at 1pm
CMIT South on Thurs., May 27 at 5:30pm
Northwestern High School – Football Field
CMIT North on Tues., June 1 at 9am
International Langley Park on Tues., June 1 at 1pm
College Park Academy on Tues., June 1 at 5:30pm
University of Maryland College Park
Duval High on Tues., May 25 at 9am
Suitland High on Tues., May 25 at 1pm
Laurel High on Wed., May 26 at 9am
Parkdale High on Wed., May 26 at 1pm
Dr. Henry A. Wise, Jr. High on Thurs., May 27 at 9am
High Point High on Thurs., May 27 at 1pm
Bowie High on Fri., May 28 at 9am
Eleanor Roosevelt on Fri., May 28 at 1pm
Charles Herbert Flowers High on Tues., June 1 at 9am
Northwestern High on Tues., June 1 at 1pm
Bladensburg High on Wed., June 2 at 9am
Oxon Hill High on Wed., June 2 at 1pm
Leave a Comment
Your donation will support the student journalists of Parkdale High School. Your contribution will allow us to cover our annual website hosting costs and publish some printed editions, as well.
About the Contributor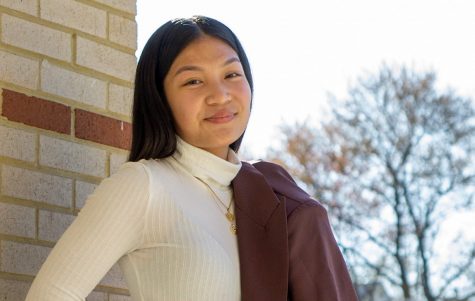 Realyn Del Campo, Chief Copy Editor
Realyn Del Campo is a senior who currently serves as the Executive Board Vice President for Parkdale's Student Government Association and  President for...