Why does no one use cable anymore?
Cable has been one of the best sources of entertainment for decades now. The variety of channels from sports to news to your favorite TV shows makes cable a necessity in your household…or does it? When you take into consideration the expenses of cable and the alternatives. Like Netflix and Sling TV, then paying for cable seems rather excessive to be added as a monthly bill.
Overly Expensive Costs
Xfinity, Fios and Spectrum are very well known tv providers that give millions of people coverage on cable. Xfinity costs $89.99/mo for 260+ channels, whereas Fios costs $96.99/mo for 425+ channels. On the surface, the price seems reasonable for the best known cable providers. However, looks can be very deceiving.
You are paying for over 300+ channels, when you are only going to watch 50 channels at most. Then again, you can't watch all 50 channels at once because channels play simultaneously. This makes the amount of channels you pay for seem pointless, especially when you look at the amount of channels you use and don't use. In addition, the inclusion of hidden fees expands the cost of cable.
 Spectrum is $66/mo for 175+ HD channels and this may seem like a steal, but not until you see the hidden fees. 
-$49.99 for activation fee (one time fee)
-$13.99/mo for Broadcast TV service charge
-$4.99/mo DVR service or $9.99/mo for 2-4 DVRs
-$7.99/mo for TV receiver with built-in DVR and remote
-After the 12 month use of Spectrum TV, the price goes up $25 per month
The price of $66/mo really turns out to be $144/mo for Spectrum and that's only within the first 12 months until the price goes up by $25. To put into perspective how absurd this is, let's say you've had Spectrum for 5 years. You would've paid $479.40 just to use the TV remote. To make matters even worse, you have to pay all these fees after you pay the initial $66. So, if you decide not to pay the hidden fees, then you would've paid $66 for a screen that tells you to call your cable provider.
Alternatives for Cable
Over the years, people became "Cord cutters". Cord cutters are people who get rid of their cable subscriptions for streaming services. In 2021, Over 50 million people no longer use cable in their household and use streaming services instead. 
Streaming services like YouTube TV and Sling TV provide features that mirror that of a cable subscription. That means if you want to watch the news or sports, you're able to without the use of cable. 
"Whenever I'm too busy to watch TV I can just set YouTube TV to record whatever I want so that I don't miss it when it goes live." said junior Luwam Weldeberuk. 
For $64.99/mo, YouTube TV comes with 85+ channels which include ABC, CBS, FOX, NBC, ESPN, HGTV, TNT, Fox Soccer Plus, SHOWTIME, STARZ and many more. There are no sort of hidden fees involved with it and you get live TV channels on YouTube. This price is half the price that cable companies charge and it gives you more than enough channels to watch.
Sling TV is also designed to replace a typical cable-TV package and only costs $30/mo. Not only is there no hidden fees, but the setup is very simple. You just have to go to the website and make the payment for the service. This means you don't need a stranger to come into your house to set up a cable box for you.
Alternatives for TV shows and Movies
Anyone who watches Netflix will tell you that Netflix is overwhelmed with fantastic movies and TV shows. The quality of shows on Netflix surpass cable by a longshot. Just to name a few of these shows; Riverdale, Who killed Sara, Lucifer and Stranger Things are all shows with over 80 percent on their rotten tomatoes score (which means more positive reviews than negative ones).
The benefits of streaming service makes binge watching more convenient to your expense. Streaming services won't break the bank, you only pay for movies and TV shows that you want to watch, you can watch a show or movie on your own time and pause or rewind it at any time, no commercials or ads, movies aren't censored and there is a vast variety of movies and TV shows to watch.
Disney+ with movies like "Soul" and "Raya The Last Dragon" costs $8, the price of about 3 starbucks coffees (which is rumored to have overpriced coffee). Say you wanted ESPN+, Hulu ad-free and Disney+ in a bundle for $20. That is 7 times cheaper than Spectrum TV and probably gives you more binge-worthy shows. 
Prehistoric nature of cable
Streaming services have cemented their way to being a modern day source of entertainment. They are convenient to people with busy schedules and captivating for those looking to binge watch something. Subsequently, cable has slowly deteriorated as something used everyday to something people don't pay for or use anymore. The existence of cable will become the equivalent to radio size TV's with antennas and huge box-shaped TV's, a thing of the past.
Leave a Comment
Your donation will support the student journalists of Parkdale High School. Your contribution will allow us to cover our annual website hosting costs and publish some printed editions, as well.
About the Contributor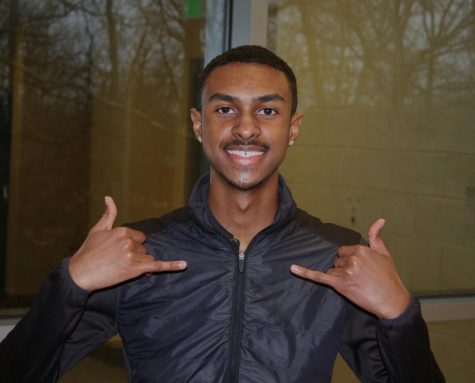 Nathaniel Timoll, Web Content Manager
This is Nathaniel Timoll, a junior but soon to be senior. He was born in New York and his family is from Jamaica. He enjoys playing soccer, performing...