Nayib Bukele and his Wide range of Projects, Some Already Completed, Show what Kind of President El Salvador has
The President of El Salvador has a positive vision for the future of his country and he has enough projects to make sure that future comes.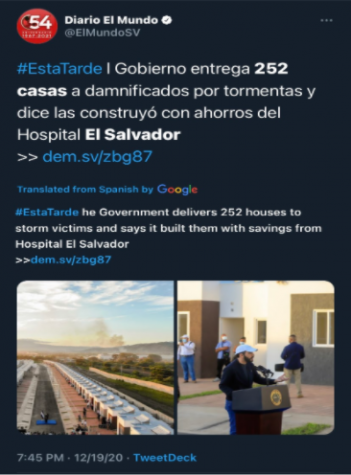 In his third year in office, the young president already has quite a few projects that have benefited his people under his belt. Some he had in mind since the beginning of his term when he assumed office on June 1 of 2019 while others he had to improvise due to unprecedented events like the pandemic and the storms that hit his country. His projects do not just benefit one range but all ranges of El Salvador. From getting computers and tablets for students of Pre-k – 12 to getting food during quarantine to families as well as a financial aid of $300.
When he first assumed office he introduced his plan for development to El Salvador and its citizens, but due to complications like the pandemic and the storms that greatly affected the country he had to add a few more projects. One includes building 252 houses all furnished with about two rooms, a bathroom, clean water and electricity, and all the basic needs a family home needs. On the day of the inauguration, the president said, "You may wonder where we got the money to financially sustain this project; from the savings of the El Salvador Hospital," said the President at the inauguration of the houses, "worked together hand in hand with the Ministry of Housing and Public projects to be al día to provide safe and dignified housing before Christmas."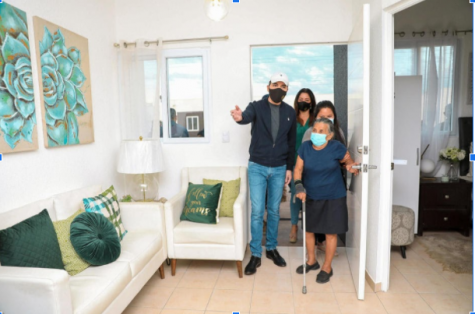 Other than projects that weren't planned, Bukele has quite a few more planned for the future and some that he has finished. Those include the bypass or highway that reduces the traffic to get to the beach which is said to help with tourism. El Salvador is a small country, but traffic can be very tedious. This bypass is said to help ease that. There are other places around the country where he is also trying to fix the roads and make them more accessible. An example is in San Miguel, the city also gets large amounts of traffic, and to help ease that, he has made the roads bigger and has improved their quality.
The new bypass will help ease the traffic congestion when traveling to and from El Salvador's beaches.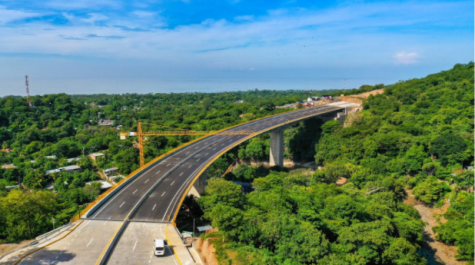 He has also started the construction of a wind park to help citizens get lower prices in electricity and also help El Salvador be greener. In order to help with commerce, he is planning to renew the port where the country gets all of its international commercial products.
His recent project benefited children most of all because he announced officially that he will be providing computers to students to help during school and overall with academics in general.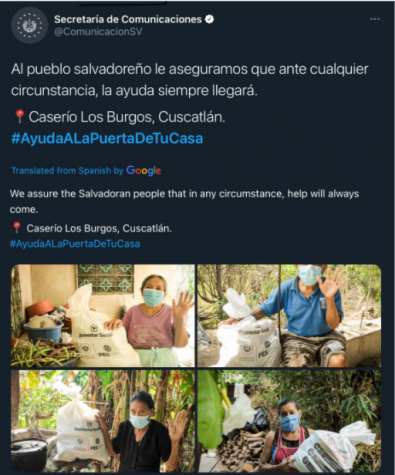 During the press conference that he usually announces prior to it on his social media and on TV so citizens have time to turn in, he said that this was an investment that will be seen not now but in 20 years from now when all students have the same opportunities to succeed and learn better. The plan is that 12th graders will get the benefit first because they need it most. When they graduate they will be able to keep the computer that comes equipped with Google classroom, windows 10, the Platzi system, all of which will help students learn an advanced level of the English language. 
What do the people think? When interviewed, most of the citizens agreed that what this president is doing is beyond phenomenal compared to previous governments. Doris P., a citizen of El Salvador expressed what she thinks of the president by saying, "Good, he is working for the population, the vaccine has been given to the elderly and they have it now, public workers as well. He is working for the people." 
Another Salvadoran citizen is more than pleased at the president's efforts for she has been benefited multiple times with all of the aid he has given both financially and through the food that the military and volunteers have helped to provide. "He is a good president and he is acting well. He is doing good projects." says a citizen, mother of  2 in El Salvador, "He will make schools and he helps the poor [who really need it]. He is a good president."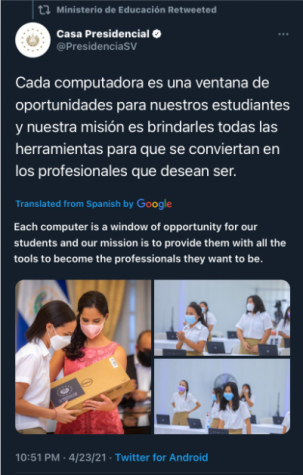 People aren't just pleased in El Salvador. Word has spread all over the globe and mostly to those who come from El Salvador but reside in countries like Canada, America, and Europe. People thank the man so much that they have even made masks, shirts, hats, and all types of other merchandise with his face or name on them. People have made many TikToks, videos, tweets, and other posts where they continuously thank him for helping their country and for revitalizing their home countries. 
Jorge Zelaya, a U.S. citizen born in El Salvador, misses his home country greatly but every time he'd go visit for vacation he'd feel uneasy because of all the violence and poverty that his country was suffering from as if it were weeds that couldn't be plucked. He is incredibly pleased with this new government and can't thank the President enough for all he's done to help ease the violence and poverty in El Salvador. "He is a person with a different mindset who thinks about the people and about the community, the kids, education, the elderly, just about all human beings, he doesn't just think about himself." Zelaya also calls out the change in ambiance from the former government to now. "It was lonely and when you went out you'd be scared that something might happen. But now you can go out with a little more tranquility."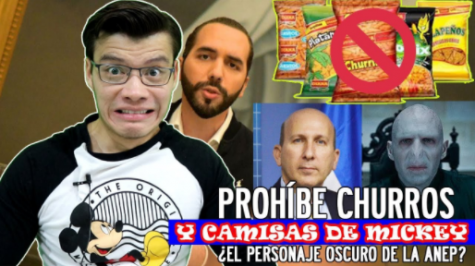 During the pandemic when he announced in a press conference that due to lockdown they'd be limiting the production of clothing, he mentioned that Mickey Mouse shirts could no longer be made in the country because it isn't necessary and production should be limited to only the things the country really needed. His influence was so strong that people then resorted to making memes, tweets, and TikToks about the situation. In the press conference he gave on Mar 27, 2020, he said, "Yes we need blankets, coats, and scrubs for our hospitals and for our medical team but we will verify that they only work on that and not on things we don't need like Mickey Mouse shirts." 
There are two more years left in Bukele's term so it's no surprise that most of his plans have been completed or are about to go into complete effect. For now, only the projects that he has worked on till date can define the quality of how he has governed. May more good things come to El Salvador for it has been under a gray cloud for long enough.
Leave a Comment
Your donation will support the student journalists of Parkdale High School. Your contribution will allow us to cover our annual website hosting costs and publish some printed editions, as well.
About the Contributor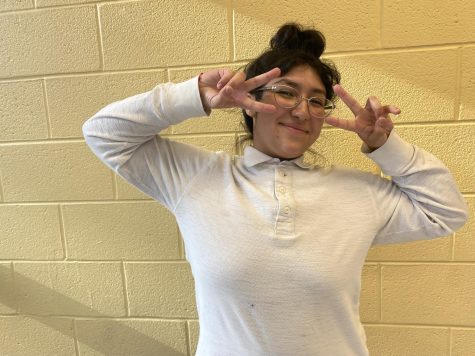 Sandy Zelaya Pena, Reporter
Sandy Zelaya is a junior at PHS, proudly representing class of 23'. This is her first full year on staff as a reporter, and she usually focuses on topics...