10 women TikTok creators to follow for all your life needs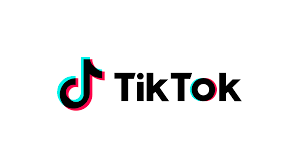 If you were unaware that March is Women's history month well…now you know! March is all about celebrating women for all their accomplishments that they have provided for people all over the world. From their minds, to their beauty, and to their souls, women have been the backbone of our society. Women all over the world have been dominating the Tiktok audience in forms of health, beauty, entertainment, sports, lifestyle, fashion, etc. Here's just a list of a few.
On Tiktok, she gives you gym workouts as well as healthy food choices to increase your chances of getting your dream body. She started her career as influencer through Instagram with posting daily workout motivation pieces. Soon she took her tips and tricks to TikTok, gained a following and soon began helping thousands of people.
On Tiktok, if you ever need a really good laugh, she's your go-to girl. This 17 year old icon spends her time making funny skits and relatable content for the teens. Not expecting to blow up, Ava created her TikTok account for fun just like many other young teenagers. Unexpectedly, a video of her simply being herself and enjoying some music ended up going viral and her account grew rapidly. She's now verified and continues to make skits frequently.
The one with the Relatable Quotes – @mayaadabraat
Maya is a legend when it comes to relatable quotes because she seems to connect to the foreign crowd. Let's not ignore the beautiful hairstyles as well. Maya began her Tik Tok at first appealing to the hair community, and showcased her wig applying skills. But after a video of her seemed to take off when she expressed her feelings about her mother, she began creating similar content. Appealing to this audience, she began making many videos about school, relationships, family, and much more. Don't worry, she still makes amazing wig content as well.                                                                                                                                                                      
The Best Entertainment – @badwiggies
If you ever need to go on Tiktok solely to be entertained, then the bad wiggies are your girls. They keep up with the new trends with fun and cute dances! Three best friends went to their local Party City one day and had the idea to film a cute clip for Tik Tok with minimal choreography. Months pass and they gain over a million followers within the span of four months! They grew so fast and started the trend of the infamous party city wig bit all over Tik Tok. Now gaining recognition they continue their content while collaborating with other known Tik tokers.
Morgan is one of the best transitioners on Tiktok. Now we all know that Tik Tok transitions take time and skill, but this young lady has gone as far as to creating her own as well. Transitions started picking up a lot of attention when people became fascinated with the skill. Some people make it look extremely easy such as Gonzalez herself. She began practicing Tik Tok transitions that were trending and popular like everyone else but soon created her own! This gave her so much recognition in the transition and Tik Tok world.
The Fashionista – @nazjaa
Nazja is a fashion icon. Not only does she give her followers fashion tips and essentials but she makes spreadsheets in order to inform her followers where she purchased her items. Nazja started her career on Youtube making content for young college students. Sooner or later she took her content to Tik Tok and began doing hauls and fashion reviews. She immediately got tons of attention from big named brands such as Nike, Adidas, Amazon, Boohoo, and etc.
Mei is the holy grail for wanting to look good but also wanting to be on a budget. She gives you tons of ways on how to look luxurious while still saving that coin. Mei uses innovative techniques to not only save money but also to look as fashionable as possible. She features videos on her page that showcase her artistic skills as she transforms walmart sneakers into beautiful designer looking sneakers.
If you ever get tired  of watching the same shows and need some suggestions well—needless to say you know where to go. Brianna uploads daily reviews of Netflix shows that get millions of views daily. She includes ratings, reviews, and people give their honest opinion on the content in the comments as well.
Jennah is an ultimate gamer, and she streams on twitch daily. She also uses her platform to show the struggles that girl gamers face due to the stereotypes that women should not be playing video games or cannot. In a space usually dominated by white males, she uplifts many women and encourages them to continue to play games regardless of the unwanted opinions from men that can be overwhelming.                                                                                     
Probably one of the most outspoken Tik Tok users out there, she uses her platform every chance she gets to speak up for causes such as BLM. With everything that has been going on within the last year her platform is well needed. She blew up during the quarantine time period while creating videos on her think pieces from the many protests and riots that shook the nation. These videos brought her a following of over 1.2 million as well as a verification on Tik Tok.
Leave a Comment
Your donation will support the student journalists of Parkdale High School. Your contribution will allow us to cover our annual website hosting costs and publish some printed editions, as well.
About the Contributor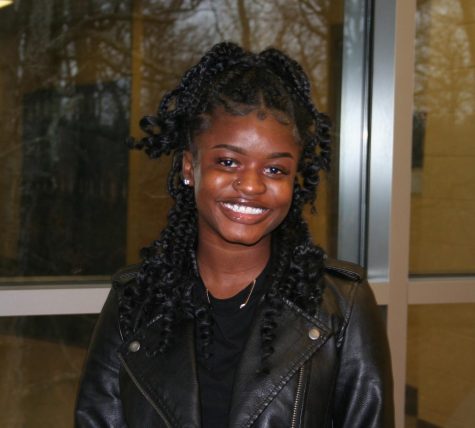 Sonah Bundu, Editor-in-Chief
She's your Editor-in-chief, but she's also a senior! Sonah is in the 12th grade, serving her second year on staff and her first year as an EIC. She...