Five books I just can't stop reading
It isn't uncommon for teenagers to put down a good book to focus on the stress and anxiety that comes with being a highschooler. We tend to forget the euphoric feeling that reading would bring us. Being transported to another world, another life. We lack the time and motivation to read words off a page. Sometimes we eye a book but don't want to take the time to read the description and reviews. 
The COVID-19 pandemic has given us time to discover new hobbies or perhaps pick up old ones we left lying around. All this free time has given me the opportunity to start reading again. I know I am not the only one who is longing for a brief escape. I gathered five of my favorite books that have helped me maintain my sanity.
5. Sunset Beach by Mary Kay Andrews (2019)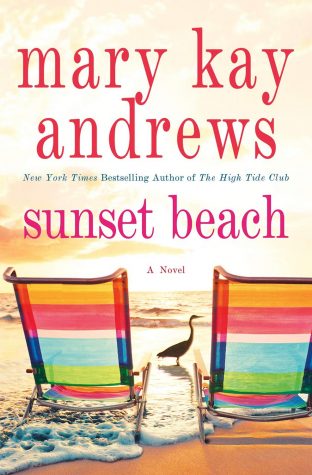 Mary Kay Andrews is a relatively well-known author among middle-aged wine moms. Her books are centered around the theme of relaxation and traveling. Many of her books revolve around beaches and the Hollywood Hills, but also knows how to write a good murder mystery. Sunset Beach follows Drue Campbell, a woman in her mid-thirties who's struggling financially. After her absent father appears after twenty years at her mother's funeral, she is made an offer she can't refuse. He offers her a position at his very successful law firm and the keys to her grandparent's beach cottage. Working alongside her 8th grade frenemy Wendy, who is married to Drue's father. 
Drue begins to look into a cold case that didn't receive justice. A woman found dead in a hotel laundry room, hours after she supposedly clocked out. The woman's mother and child receive a settlement, but the money cannot be touched until the child is of age. Drue begins to work hard at this case, looking at old evidence that can prove the woman was indeed working during her time of death. All while discovering her parent's ties to a woman's disappearance in the 1970s, Drue realizes that she can't trust those around her, not her father, Wendy, her coworkers(Ben and Jonah), not even her dead mom. The shocking turn of events will keep you up at night, yearning to find the answers page after page. 
If I could give this book a rating it would be an 8/10. While Mary Kay Andrews made sure that the book was never boring, she often messed up on character names. Often inserting them into conversations where they weren't there. The book itself is amazing and is one of those books that I can read over and over again and still get shocked when I reach the end. 
4. The Alex and Eliza Series by Melissa De La Cruz (2017/2018/2019)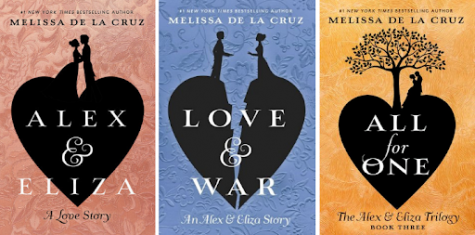 If you're a history lover, like me, you'll love this trilogy. The book follows the relationship between Founding Father Alexander Hamilton and Elizabeth Schuyler. Each book is a different stage in their rocky relationship, from young love to a disastrous affair that almost cost Hamilton his career. In the first book, we are introduced to our young characters. The Revolutionary War is happening, Hamilton is a young soldier while Elizabeth and her two sisters Angelica and Margarita, "Peggy", are the year's most eligible bachelorettes. They couldn't be more different. She is a part of the wealthiest families in New York, while Hamilton is barely surviving on his payment for being George Washington's secretary. Despite their differences, Alex and Eliza manage to fall in love. 
I would give a more in-depth description of the books but to keep a few major details a secret, I'll leave it as it is. This book is perfect for those who have watched or listened to Hamilton: An American Musical by Lin-Manuel Miranda. These books are inspired by the musical, going more in-depth into Alexander Hamilton's marriage. If you need any more convincing that this series is worth a try, just know that I finished all three books in three weeks exact(yes I kept track). The trilogy as a whole is a 9/10. These books aren't given a perfect score because I feel that the way it was written was difficult to understand. True to its timeline, the series is written in an older version of the English language. If you don't mind spending a few more seconds trying to understand the character's words, then feel free to read it. 
3. Dear Evan Hansen by Val Emmich and Steven Levenson (2017)
Trigger Warning: Suicide and Drugs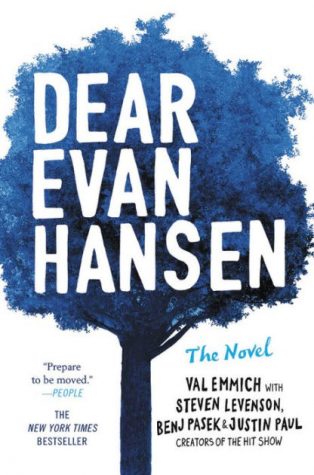 Dear Evan Hansen takes us through the lives of high school seniors, Evan Hansen, who deal with anxiety, and Connor Murphy, who suffers severe depression and addiction. Hansen is determined to make friends this year, using his broken arm as a conversation starter., hoping it'll finally be the year he'll get to go out with Zoe Murphy,Connor's sister. He writes to himself daily letters per his therapist's orders. It usually goes like this: "Dear Evan Hansen…blah blah blah…Sincerely Me." Connor Murphy has pretty much given up on becoming a better person. He tries to make friends with Hansen but is angered when he finds Hansen's letter. The letter talks about Zoe and how much he loves her. Connor thinks Evan is like the others who only seek to hurt Connor. He leaves, taking the letter with him. Evan is an anxious wreck. He spends his days wondering what evil rebuttal Connor is planning against him. 
Evan Hansen's life is turned around when he is called to the principal's office. He is informed by Connor's parents that Connor took his own life with the letter, Evan's letter, in his pocket. Unable to admit that the letter was in fact written by him and is not Connor's suicide note. With the help of Jared Kleinman (a family friend, yes that's important), they fabricate emails that prove Connor and Evan had a "friendship". In the afterlife, we see Connor reminiscing on the events that caused him to take his own life. His words can be relatable to many of you who feel lost. 
Evan finds himself spilling lie after lie. He is gaining popularity fast, which is no surprise when everyone thinks you were the only friend the kid who killed himself had. Evan begins to slip, mentally and physically. He can no longer hold the burden of his lies. 
Truthfully, I only bought this book because I am a big fan of musicals. The musical version of Dear Evan Hansen became one of my favorite soundtracks to belt out whenever I was home alone. I had heard that the book version was even better and had details that aren't discussed in the musical. I soon fell in love with the book and cried a few times while reading it. This book is a 10/10. I see no fault in it and I strongly recommend you all listen to the soundtrack as well.
2. The Perks of Being a Wallflower by Stephen Chbosky(1999)
Trigger Warning: Suicide, Sexual Assault, and Drugs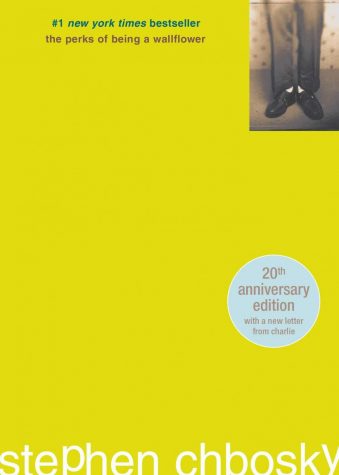 Many of us probably went through that phase of reading way too many Young Adult novels. They usually were dystopian books like Divergent and The Hunger Games. The Perks of Being a Wallflower speaks to many teenagers who haven't had the easiest childhood. We walk alongside Charlie, an incoming freshman with (undiagnosed) PTSD. Charlie's life hasn't been quite easy lately. His friend took his life just before 8th grade ended, causing Charlie to spend the summer in the hospital, trying to process everything. However, he is hoping that he can move on from all of that, going into highschool hopeful to make friends. He quickly becomes acquainted with a group of seniors, Patrick, Sam, and Mary Elizabeth. He even makes friends with his English teacher, Mr. Anderson. Charlie becomes close with his friends, even falling in love. Slowly, Charlie's childhood memories begin to reveal things he wished to forget. 
The Perks of Being a Wallflower is your classic coming-of-age book. Written in the form of letters, it deals with serious topics and shows how damaging these things can be. I give this book a 10/10. It honestly made me cry a bit when we saw Charlie spiral. This book is sadly relatable for many young people and can help those who have gone through any of the topics this book talks about. 
(P.S if you don't like reading, the movie is on Netflix!)
1. The Song of Achilles by Madeline Miller (2011)
Trigger Warning: Sexual Assault, Abuse, and Self Harm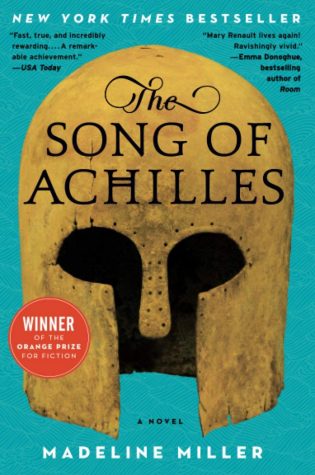 No one can say that they didn't have some type of Greek Mythology obsession at some point. Madeline Miller writes a heartbreaking tale of two lovers, Achilles, and Patroclus. While many historians deny any sort of romantic relationship between the two, greek mythology stories seem to say otherwise. Miller goes off on what we know of the two, writing a story dear to my heart. 
Both Achilles and Patroclus are princes, but when Patroclus is exiled to live in Achilles kingdom, the two begin to bond in ways they never imagined. The lovers fall hard during the Trojan war. Patroclus is counting the days before the prophecy is fulfilled. A prophecy that states that Achilles will be the greatest warrior ever but will unfortunately die. Patroclus races to find ways to prevent it.
Reading this book, I could not stop thinking about Call Me By Your Name. That movie was the only thing that played in my head while reading this. Achilles and Patroclus and strikingly similar to Elio and Oliver. This book has something for everyone. It is a bit graphic due to how mankind was back then especially with women. 
This book was and is utter perfection. I wanted to read it after seeing many videos of people reacting to the book(many of them were sobbing hysterically). As I write this, it has only been about twenty minutes since I finished reading it(there are tear stains on my face). I set myself up for the hurt this book has caused me so far. While reading this book, I had a small feeling that I knew how it would end. I studied Greek Mythology and the story of Achilles. Madeline Miller somehow found a different way to hurt the readers, throwing a shocking plot twist at the end. Shocking and soul-shattering. I think my heart broke while reading this. I had no bad notes on this book. There is a reason why I put it at number one. Out of all the books I wrote about, this one is the one I urge all of you to read. Bring tissues! It left me speechless. 
I hope you decide to read any or all of the books I have listed. Trust me, it was difficult to choose only these out of my entire shelf.
Leave a Comment
Your donation will support the student journalists of Parkdale High School. Your contribution will allow us to cover our annual website hosting costs and publish some printed editions, as well.
About the Contributor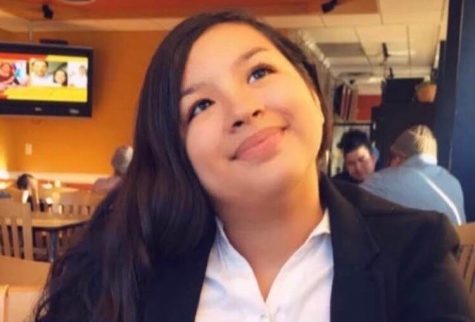 Ashly Rodriguez-Ascencio, Entertainment & Arts Editor
Ashly Rodriguez-Ascencio is a current junior at Parkdale High School and a Section Editor for Parkdale's The Paw Print. Her hobbies include cooking, writing,...