Simultaneous rise of Asian popularity in pop culture, AAPI hate crimes proves ironic
Despite the uprise in popularity in Asian cultures such as K-pop and anime, there has been a large number of hate crimes against the Asian American community recently. In states like New York and California, reports of Asian American hate crimes have dramatically increased since the start of the pandemic. Many have connected the rise in hate crimes with the spreading belief that the Asian American community is the cause of the uptick of Covid-19 cases
In the past few years, many things such as anime and K-pop have become very popular in America. Songs like "Dynamite" by BTS and "How you like that " by Blackpink have hit up to 808 million views and 946million views on youtube, and there have been a total of 6.7 billion K-pop related Tweets in 2020. However many people who enjoy these things have failed to support the Asian community in defending themselves against the recent hate crimes. 
According to the CNN article "Anti-Asian violence has spiked since the pandemic began" and the PBS article, "How to address the surge of anti-Asian hate crimes", there have been nearly 3,000 incidents reported across all 50 states. Many people seem to think that the surge of crimes is a result of the way former President Donald Trump spoke about COVID-19 (he called it the 'Chinese Virus'). On January 28th, 84-year-old Vicha Ratanapakdee, an immigrant from Thailand was violently shoved to the ground by a man. He suffered from a brain hemorrhaging and died shortly after. In another case, a 36-year-old Asian man was allegedly stabbed on a street in New York City's, Chinatown by 23-year-old Salman Muflihi. 
The increase in crimes has made many people afraid of going to the doctors to get tested for COVID-19 or get vaccines. In an interview with PBS news hour, Helen Zia, the author of "Asian American Dreams" said  "This is a terrible situation of a community that's been driven underground by fear of real attacks that are happening," and in another interview with the CEO and founder of Rise, Amanda Nguyen she said "When people walk out the door, they don't know if they're going to get attacked and from where they're going to get attacked," 
Those who take interest in Asian culture should be making an effort to support the community.
"I think it is completely unjust and that the attackers have no right to do what they are doing," said sophomore Aaren Apollo, who is a fan of Japanese culture. "You shouldn't enjoy their culture and then just completely ignore the people suffering. We wouldn't have these things if it weren't for their people."
Those who wish to support the community should make an effort to educate others on what is going on and spread the stories of those who are harmed and discriminated against.
"The problem is invisibility," said Nguyen, "therefore the solution has to be informed, thoughtful visibility."
Leave a Comment
Your donation will support the student journalists of Parkdale High School. Your contribution will allow us to cover our annual website hosting costs and publish some printed editions, as well.
About the Contributor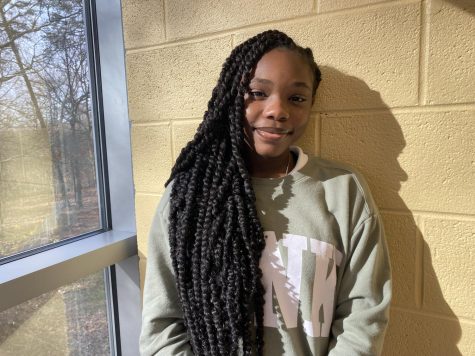 Jada Adams, Reporter
Jada Adams is a junior at Parkdale High school and this is her first full year on staff. She looks forward to providing you with interesting and informative...