Young entrepreneurs on the rise at Parkdale
Teenage entrepreneurs: How much do they really make? The pandemic has taken a major toll on plenty of students, but that didn't stop some students from hustling and making the most out of a tough situation. Check out these five Panthers who turned quarantine into a prime business opportunity!
TayCustomz
Fifteen-year-old Taylor Archer began her business "TayCustomz" in last August. Having a lot of free time during quarantine, Taylor knew that she loved to design things and get creative.  Follow her on Instagram at @taycustomz!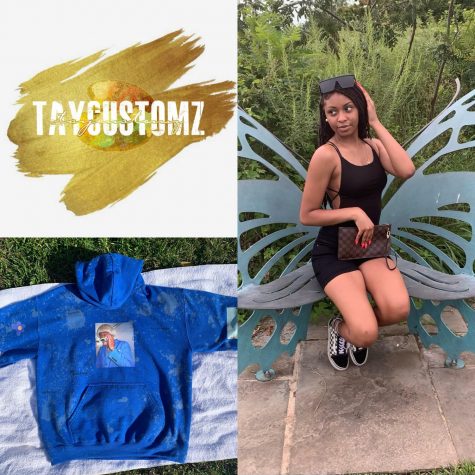 Q: What made you start your business?
A: "During the summer I did a lot of painting during my free time in quarantine. All of my family are entrepreneurs. My brother is working to produce beats which is going well for him and my mom owns her own childcare, so they were really encouraging me to start something too. My mom convinced me to try designing clothes instead of just painting. My brother was also very encouraging, offering to take me to stores to get materials and things to work with. The support of my family really was the main reason I decided to actually pursue it."
Q: What is the hardest part about your business?
A: "The hardest part about my business is the actual process of making items. Since I work with heat, a lot of things have to be precise and once something is done, it's done. I've over pressed items and had to use more material to redo. It's a hard process to get used to. painting is the same predicament. If I'm working with acrylic paint on fabric, I  have to be really careful.'"
Q: What do you like the most about your business?
A: "What i like most about my business is actually doing and creating. It's the whole reason I started, and I'd do it for fun, even if I didn't have a business. Whenever I'm painting or pressing on clothes, I sometimes get to learn new things and easier ways to get things done. It's a really fun process that I enjoy."
Q: Do you have any advice to give to students your age wanting to start a business? 
A: "I'd say to do it, you miss 100 percent of the shots you don't take, everything takes time. All you need is ambition and patience. Just plan everything out before jumping into it."
Hilda's Glamourous Nails
Hilda Lemus Avardo is a 17-year-old nail tech. Her business name is "Hilda's Glamorous Nails,"  and she started to do nails two weeks before her freshman year ended and is now a junior. Over the past two years, Hilda has gained almost 2,000 followers on her Instagram, and you can be one by following her at @hildas.glamourous.nails!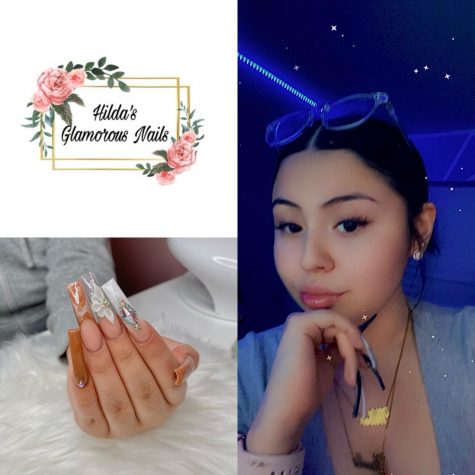 Q: What made you want to start a business?
A: "Entrepreneurs have always ran in my family, I have aunts and cousins who run their own businesses and since I was a kid I wanted to follow in their footsteps. I loved painting my nails different colors when I was a kid and anything involved with beauty. I never thought I  would actually get far but I 'm glad my family and friends pushed me to follow  my dreams."
Q: What's the hardest part about being a nail tech? 
A: "The hardest part for me is being a home based nail tech. Some people don't understand that they will be coming to where you live, where you sleep, where you eat and where you spend time with your family. I've had a few people disrespect me and make me feel unsafe in my own home. I think that would be the hardest part for me, having strangers come into your house. At the end of the day there's more people who actually say I make them feel safe when they come to me because it feels like a place where they come to relax and escape from reality."
Q: What do you like the most about being a nail tech?
A: "The thing I love about my job is that I get to challenge myself everyday. I feel like this job has made me mature more and has made me realize how hard it is to get what you want and I feel like it's a very good way to meet new people and just grow a bond with every single one of my clients.Its very very therapeutic."
Q:  What advice do you have for any students your age trying to start a business? 
A: "If you have a dream of becoming an entrepreneur and you have the opportunity to do it, my advice is to try it out and don't ever doubt yourself. Who knows, maybe in a few months you can become the best and well known for what you do. Don't ever let anyone bring you down. For me, it changed my world and I know it can change your world and future as well!"
J's Sweets and Treats
Jefferson Turcios is a 17-year-old junior who owns a business named "J's Sweets and Treats". He sells homemade sweets that consist of chocolate covered strawberries and breakable hearts to cheesecake cups. He started his business in October of 2020.  Follow him on Instagram at @jsweetstreats!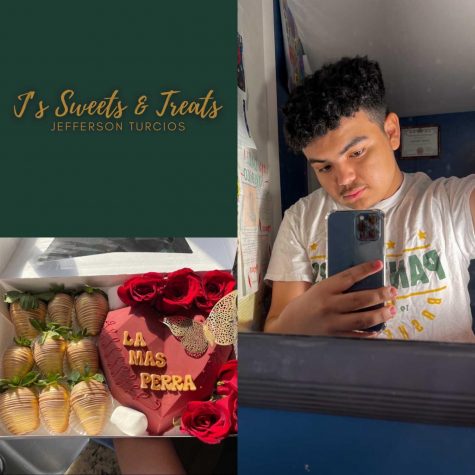 Q: What made you start your business?
A: "What made me want to start my business was the pandemic. I really needed a way to distract myself from the computer and the school work in general. Also the fact that I want to try something productive during a pandemic since there were little things we were allowed to do."
Q: What's the hardest part of your business?
A: "The hardest part about my job is having to balance high school, community college and my small business at the same time."
Q: What do you like the most about your business? 
A: "What I like the most about my business is the flexibility I get to choose when I want to work and the timing as well it fits to my schedule."
Q: What advice do you have for any students your age trying to start a business? 
Ar: "What I would tell people my age trying to become entrepreneurs is that they should never give up nor should they listen to what people have to say about them or their business instead they should go ahead and start it and they'll see how quickly it'll grow and grow all it takes is patience and dedication."
SlayedBySo
Eighteen-year-old Sonah Bundu kills it when it comes to doing hair. From knotless braids to faux locs, she even knows how to lay a wig. Bundu started her hair business, "SlayedBySo" in July of 2019.  Follow her on Instagram at @slayedby.so!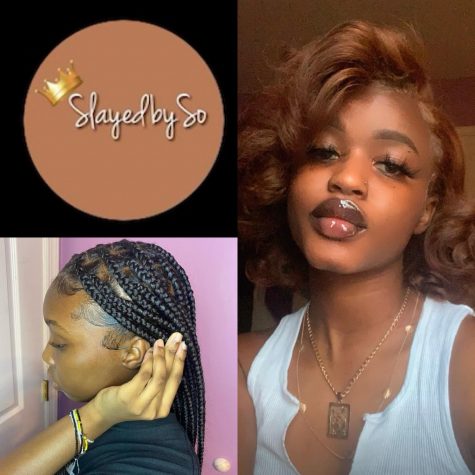 Q: When did you start your hair business?
A: "I started doing hair when I was roughly 9 years old, I finally decided to start doing other people's hair in July of 2019 after receiving so many compliments on the work I did on my sister's hair."
Q: What is the hardest part about being a hairstylist?
A: "The hardest part would probably be trying to manage your time around doing a certain hairstyle. Some hairstyles take a long time to do so completing them can take up most of your day."
Q: What do you like the most about being a hairstylist? 
A: "Well, since being an entrepreneur is my preferred career choice in life I definitely enjoy starting young, but as a young hair stylist it's one of the best things ever to genuinely enjoy what I do and get paid for it."
Q: What advice do you have for any students your age trying to start a business?
A: "I would tell them to definitely stay consistent and build your work ethic now, you will only prevail in the future."
ToniahsTipTopTreats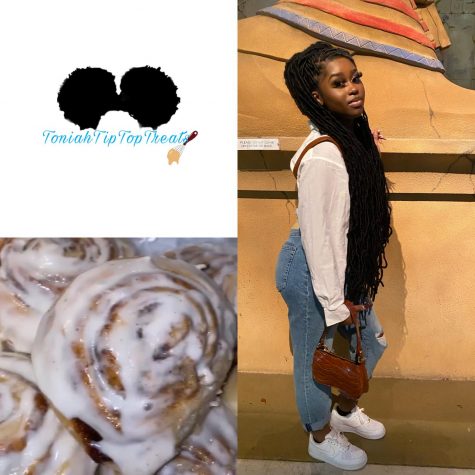 Founded by me (!), Toniah Grant, a 17-year-old junior at Parkdale. With the love of baking, I started up my business in May of 2018.
I've always wanted to get into the culinary/pastry business since I was young, so in eighth grade, my mom printed my boxes with my business name on it. Ever since then, things have been going very well.
While I've loved the adventure, the hardest part about my business is managing my time. I have to make sure I make  everyone's order and make sure I did my recipes correctly. Especially being in school right now, managing my time is important.
My favorite part about my business is preparing the order and getting great reviews on my treats. Even coming up with new recipes makes it even more fun. It keeps a smile on my face.
For anyone hoping to start up a business, do it! You might have some rough times, but if it's truly what you love to do, pursue it. Right now is a great time to learn entrepreneurship because we're still young.  Follow my business page for more info and to place your orders on Instagram at @toniahstiptoptreats!
Leave a Comment
Your donation will support the student journalists of Parkdale High School. Your contribution will allow us to cover our annual website hosting costs and publish some printed editions, as well.
About the Contributor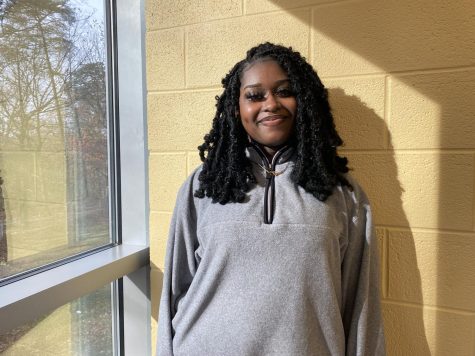 Toniah Grant, Chief Section Editor
Toniah Grant is a senior at Parkdale. This may be her first full year on staff, but with being the outstanding and positive student she is, she feels like...