Parkdale: A journey of growing up
As I'm writing this, the song "Landslide" by Fleetwood Mac is playing and it fits how Parkdale was to me. It changed me and it showed me many challenges of life, which shape who we are the choices we make big or small affect our future.
For four years, I've been here: four years of struggling, four years of memories, four years of shaping my life for the future, and all I've got to say is: I'll miss it all. I'll miss waking up in the morning to catch the bus, I'll miss the constant struggle to balance school work, and I'll miss the people I've met, but time makes you bolder and I'm getting older. So I've got some final advice for the future students.
School work is hard and that's okay.
When you get to Parkdale, you'll have at least eight different homeworks from eight different subjects; it's overwhelming, but that's okay. You may not know half the stuff you'll learn, but you'll learn how to balance it all, and you'll make plans and schedules on what to prioritize first and last. The only thing I can tell you is that take it at your own pace, you'll catch up eventually. Don't over organize thinking that you got it set because a random curveball can come out of nowhere and knock over your neatly made schedule, so be loose and prepare for any unexpected throws.
Socializing, make friends
You may or may not have friends, you may have friends since all the way back in elementary school, or you may have friends who were made recently. Don't fall into a school-life focused only on friends or school work; find a balance between them. I remember being reserved in freshman year and because I was alone, school went by so slowly and it was tough not having anyone to chat with, but all it takes is a pattern and a simple "hello" to meet a new friend. Making friends can make school less boring and even fun at some points, but it's also a great way to get some help on schoolwork, but most importantly you'll never know who'll you become friends with. You might become friends with a guy who has pilot license, or girl who can animate a cat doing a flip, or a friend who knows what type of people you'll meet. So don't ever be afraid to talk with people, you'll find your friends.
Always push forward, you'll graduate sooner or later
I was never the best student, I barely got A's on my report cards, usually B's and C's but if you ever get those grades don't be worried or sad– you only need 240 points to pass a class. Even if you don't pass a year, don't let that stop you from trying your best. I stayed back due to the pandemic.  In fact, I was a 11th grader back in November because I failed English, but my counselor was able to put me into an online class to take English 12 after school and now, I'm a 12th grader who hopefully will graduate on time. So don't ever be afraid of failing because as long as you try and keep pushing forward, soon you too will be walking across the stage on your graduation day.  It will be hard but keep trying. Just know that 86% of seniors graduate, but that's just a number: do your best.
My final words
Parkdale High School was certainly something.  It's not the best but it's not the worst.  Sure, there may be a lot of fights or sometimes the Staff may take away the bathroom doors, but in the end it's the place where I had my best memories, friendships that I'll never forget and life lessons that I'll take with me into the future. I came into this school expecting the worst but ended leaving with nothing but the best of memories. There is a quote from my favorite web series that I always like to remember "The past doesn't define who you are, it just gives you the starting point of who you're going to be."
So take care, Parkdale, and goodbye.
Leave a Comment
Your donation will support the student journalists of Parkdale High School. Your contribution will allow us to cover our annual website hosting costs and publish some printed editions, as well.
About the Contributor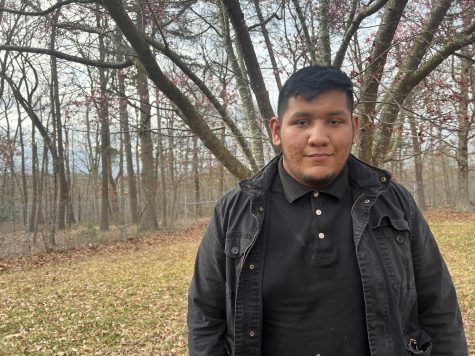 Jorge Villa Mendez, Reporter
Jorge Villa is a senior at Parkdale. His pronouns are He/Him. This is his first and possibly last year as a writer. He wants to write about movies since...