Parkdale alumnus revamps panther mural after decades
While Parkdale students enjoyed some well needed rest during Spring break, one former Panther was busy at work. Class of 1973 Parkdale Alumni Mr. Peter Stevenson revisited Parkdale to complete some unfinished business. During his years at Parkdale, Stevenson took on a project painting the school mascot, a panther, on the wall in the gym.
However, after a recent high school reunion, Stevenson and the class of 1973 were notified that the mural he had painted senior year was no longer there. Afterwards, Stevenson's friend who was an All Star-Athlete at Parkdale, Pennington Green, contacted Athletic Director Brian Moore, known as Coach Moore to students, to see if Stevenson could re-paint the mural.
"I guess I was less inspired than motivated," said Stevenson. "I'd always seen that accomplishment at 17 as a legacy of my work."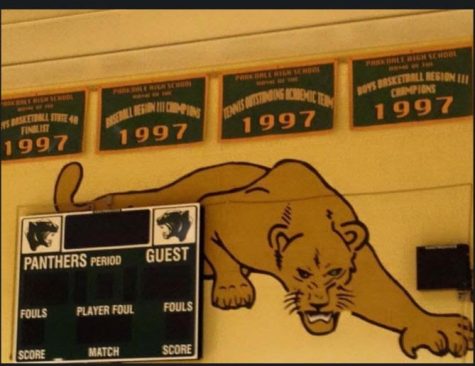 Therefore, once finding out of the removal of the mural, Stevenson knew he had to go back and re-do the mural but this time, bigger and better. Luckily, some current Parkdale students were more than happy to help.
"[Lacrosse coach] Coach Turner sent a [message] in the GroupMe showing how Coach Moore wanted students to help out Mr. Stevenson to paint the mural," said sophomore Christian Galvez." I was compelled to help him as he said this was a service hours opportunity and I really needed hours."
Although service hours were the initial reason behind showing up for the mural painting, Galvez explained how it was a great experience being able to have some wise conversations with Stevenson, learning a lot about Stevenson's time at Parkdale and taking away a lot of wise information.
According to Stevenson, that experience relates to an experience he had when he was in high school with his art teacher, from whom he truly got inspired to take his art further.
"My then art teacher, one of my more mentor teachers, Russ Curry, actually submitted a couple of my pieces to the National Scholastic Art Awards," said Stevenson. "And I ended up winning a couple of gold keys. And that really inspired me. [Him] submitting my work inspired me. And then winning the gold keys and having the work of one in New York was really motivating."
Stevenson really wants to reiterate how one conversation and one push could change the course of a person's life. Stevenson grew up to be an amazing and extremely successful artist, having worked with big names such as Crayola, AT&T, and the Washington Post.
"I look back at my Washington Post experience as being really significant for me, even though I haven't lived in the DC area for a long, long time," said Stevenson. "Being as young as I was when I first got my first assignment with the Post and the Post being as big as it is in terms of the brand, I still look back now and think at how amazed I am at being able to get an assignment like that at such a young age. I was only in my twenties."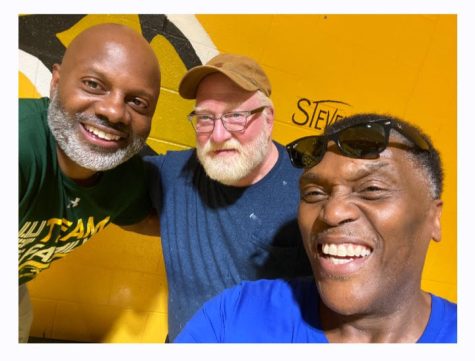 Stevenson's talent has really soared since then. The before and after photos of the murals greatly depict how much he's grown as an artist. And this mural will continue to give pride to students who attend Parkdale in the forthcoming years.
"This mural was done beautifully and will give students pride during games that take place inside the gym, giving more unity," said Galvez.
In addition, Galvez reiterates how students will realize that not only the students who attend now care about the school, but even those who haven't sat in a student desk in quite a few decades, and it will hopefully help bring out more school spirit.
View Comments (1)
Your donation will support the student journalists of Parkdale High School. Your contribution will allow us to cover our annual website hosting costs and publish some printed editions, as well.
About the Contributor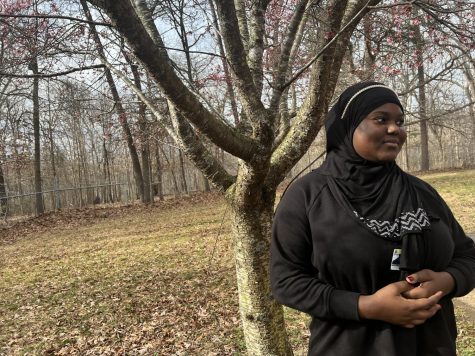 Aissata Kallo, Chief Copy Editor
Aissata, more commonly known as That Girl, is a junior and has been working at the Paw Print as Chief Copy Editor for two strong years. She is a future...