Fentanyl epidemic hits schools nationwide, including PGCPS
Fentanyl is a powerful synthetic opioid, that has gained a lot of attention in recent years due to its deadly reputation. The drug, which is 100 times stronger than morphine, has been linked to a record number of drug overdoses and deaths across the United States.
Fentanyl is so potent that it can cause respiratory problems instantly and death within minutes of ingestion. Inhaling even a small amount of the drug can cause an overdose. Due to its extremely small size, fentanyl can easily pass through the skin, posing a risk to those who handle it without protective clothing.
According to the Centers for Disease Control and Prevention (CDC), over 36,000 opioid-related overdose deaths were reported in 2019, with fentanyl linked to over 50 percent of them. In some states, the percentage of overdose deaths linked to fentanyl is much higher. 
However in Maryland, fentanyl has taken the lives of many teens. As of March 9, 1,200 suspected fentanyl-laced pills were seized in Prince William County. Police say one arrest has been made and more than $17,000 in cash and ammunition were also recovered. The suspect Firaz Azzarkani, 22, was arrested and charged with possession with intent to dispute and possession of ammunition by a convicted felon. 
In closer news, a 10th grader at Fairmont Heights High School student died on October 23, 2022 and another 10th grader from Bladensburg High School died at her home on December 2, 2022, both from laced fentanyl pills M30, also known as blue pills or percs. 
However, Narcan has proven to help drug overdose cases. Its purpose is to help treat a narcotic overdose in an emergency situation. Narcan can reverse the effects on the victim, meaning it blocks the effects of opiates on the brain and helps restore breathing. 
To combat this rising problem, Parkdale parents were invited to a meeting on March 16 after an increase in Fentanyl overdoses at schools. This comes after Prince George's County police warned the public in December that fake prescription pills laced with Fentanyl are common right now. Due to the situation, Parkdale hosted within the meeting a first come first serve policy on narcan for free.
"Currently, we are in a crisis and a lot of our students are overdosing, purchasing illicit drugs off the dark web," said Richard Moody, supervisor of Prince George's County School's Office of Student Engagement and School Support. 
Each grade level at Parkdale also received assemblies, overviewing and warning against the use of fentanyl and the likelihood that a student may accidentally take other more "recreational" (but still illegal for minors) drugs laced with the deadly drugs.
Furthermore, Prince George's County School has become the only school system in the state to join the Maryland Overdose Response Program. Now, they are educating and training parents and community members to recognize an overdose and then stop it.
It is unknown if this would prevent the usage of illegal drugs in teens; however, it's a start to saving the lives of teens mistakenly overdosing on counterfeit or lace substances containing fentanyl.
View Comments (1)
Your donation will support the student journalists of Parkdale High School. Your contribution will allow us to cover our annual website hosting costs and publish some printed editions, as well.
About the Contributor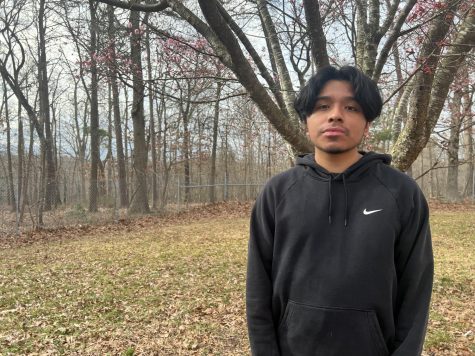 Terry Garcia, Reporter
This is Terrym a senior in Parkdale. This is his first year on staff, and he took this class out of curiosity about journalism. Most of his articles will...