"Both Boys and Girls Lacrosse Teams starts off their season with a strong opening win"
On March 23rd, Girls and Boys Lacrosse had their first game of the season against Bladensburg High School. The girl's game was at 4:00 pm at Fairmount Heights Turf field and the boy's team's game was 5:30 pm on our very own field, the panther stadium.
Leading up to the game, both teams have been working very hard and building up their skills to get ready for this very day. It was exciting and thrilling for everyone involved in both lacrosse teams. 
According to phspawprint, "Both teams had a crazy, difficult start to the season with building their teams" referring to last year's team, however, that was not the case this year because of conditioning being held. 
Leading up to this day, the girls put all their best into working on skills, plays, and different things to help them this season. 
"Practicing with this team before our game made me excited," said Senior Nadia Gebru. "It made me excited to get on the field and use everything we've learned". 
Some might even say that the team is like a family to them.
"The team is amazing, and when I say amazing I mean they have been such a pleasure to be with and practice with", said Freshman Hayley Pineda. "I feel as if we are all one big lacrosse family, I love those girls with all my heart. Practicing leading up to the game was a bit stressful because we wanted to be really prepared before a game. 
Boys lacrosse had their game at 5:30 p.m. You could imagine how they felt since it was their first game and also they didn't have any scrimmages this year. 
"I feel like the team was feeling excited and nervous", said Senior Edwin Amaya. "We didn't know what to expect from the blade and also because it was the first (game). 
This team also holds extra qualities that contribute to their work on the field.
"Some qualities that the lacrosse team had are collective goal to win games, they support each other, and they are committed to the team and the game said Senior Christopher Guardadodejesus".
However, this is only the beginning and there are still things that the team can work on. There's always room for improvement and the strive to become a better player.
 Things the team can improve on are catching, passing, and scooping ground balls on the first attempt, said Amaya.
Another thing the team can improve on is "moving around and getting open to get the ball and knowing what you need to do on the field," said Guardadodejesus.
As the season has just started, both teams have goals they want to achieve at the end of the season. Collectively together seems like both boys and girls have the same goal. The Parkdale student body is looking forward to how far both teams will advance in their season. 
"Me personally as goalie there are many goals I have like learning more skills and having faster movement just learning how to be a better goalie in all," said Pineda. "Along with mental goals as a lacrosse player, it's very important that you have a short-term mindset out on that field you just have to keep pushing forward and work on what you see, you need to work along with the feedback from our amazing coaches!"
"After our first win and game to start off our season went great, the goals that I have for the rest of the season is to win as many games as we can and win first place in our region. I would also like for everyone to have fun while doing it" said Guardadodejesus.
At the end of the game for boys lacrosse, the score was 11-0 which resulted in them winning the game. 
According to their post on Instagram @parkdalehs.menslax, goals were scored by Christian Larios ( 5 ), Edwin Amaya (3 ), Matthew Conte ( 2 ), and Darwin Cortez (1 ). 
The girl's team won 18 – 10. Goals were made by Jailyn, Evelyn, Nadian, and Afanwi. 
Look forward to what these two teams have in store for their season.
Leave a Comment
Your donation will support the student journalists of Parkdale High School. Your contribution will allow us to cover our annual website hosting costs and publish some printed editions, as well.
About the Contributor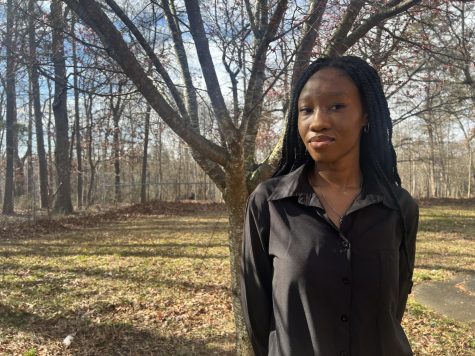 Fedora Tettekpoe, Reporter
Fedora is currently a senior at Parkdale High School and is the Class of 2023 President. This is her first-year on staff, and her friend Christiana recommended...