Magnus Carlsen had his final two games as world Chess Champion!?
On March 5th, 2023, Magnus Carlsen played his last two games as the world champion of chess. Being the world chess champion means that you won a world championship match against the challenger who won the candidate's chess tournament. 
Magnus Carlsen has been the world Champion in chess for 10 years. His last game was played against his friend Jon Ludvig Hammer in the Norwegian league of chess. Magnus Carlson won his first Championship in 2013 at the age of 22. He won the title five times but on the sixth, he declined to defend his title for various reasons. But the biggest reason as to why was when Magnus Carlsen himself stated "I'm not motivated to play another match," said, Magnus Carlsen. "I simply feel that I don't have a lot to gain by defending the title."
He is thought to be one, if not the best chess player of all time. In the conversation with names such as Garry Kasparov and Bobby Fisher. He was able to achieve GM or Grand Master status in chess at the age of 13 in 2004. This means that he was able to achieve a FIDE rating over 2500 and win a specific number of Grandmaster norms. Which are tournaments against other titled chess players going head to head. He was able to beat Garry Kasparov at the age of 13 by making Kasparov resign. Carlsen was able to achieve the highest chess rating in history at 2882. Which is significantly much higher than the previous record at 2806. The previous record was set by Ding Liren back in 2016. He had an unbeaten streak of 125 unbeaten streak which was another world record. 
Magnus Carlsen still technically remains the world champion but when the world chess championship begins on April 7th, he will lose the title when it's over. He first reached the number one world ranking in January 2010 and has been the holder of the position from July 2011 to the present day. Magnus Carlsen first became champion in 2013 when he beat Viswanathan Anand who is a player from India and was able to retain the title against him the following year.  
Mangus Carlsen still wants to continue his chess journey but wants to continue in blitz, rapid, online, and over-the-board tournaments. But not in the classical world championship. 
Leave a Comment
Your donation will support the student journalists of Parkdale High School. Your contribution will allow us to cover our annual website hosting costs and publish some printed editions, as well.
About the Contributor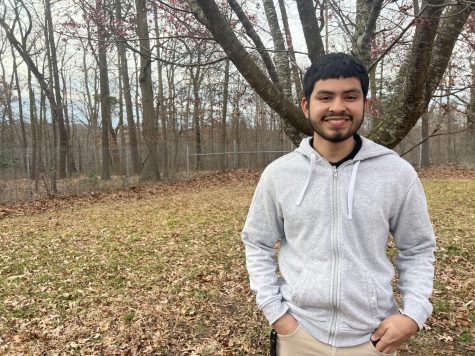 Erson Cruz, Reporter
Erson is a junior this year, and this is his first year on staff. He got placed in this class randomly, but he likes it. He plans to be a good reporter...