Harry Potter game "Hogwarts Legacy" gets slammed with backlash
A new game has debuted in the gaming community!– based on the Harry Potter books "Hogwarts Legacy". However, it continues to receive backlash from its player base. People have called the game a genocide simulator and also targeted the game due to its association with J.K. Rowling and her comments on the trans community.   
The game was released on February 10th. Hogwarts' legacy takes place nearly two centuries before the actual Harry Potter series. It is an action role-playing game that's in the third person, where the player embarks on an open-world journey leveling up their witch or wizard in the process to uncover the dark secrets of the wizarding world.
J.K Rowling is the author who created the popular and critically acclaimed Harry Potter series.  But her controversial comments on the trans community have poisoned "Harry Potter" and the game as a whole for many fans. Before the release, many fans speculated that the game would include storylines with their own trans characters. In the game, there is one female transgender character named Sirona Ryan. This sparked controversy because of the characters using "Sir" to refer to her. Also that Ryan can be a masculine name. Even though she is not as big of a character like Professor Fig, Natty, or Sebastian. Furthermore, J.K. Rowling's "transphobic" tweets added fuel to the fire.  "Deeply amused by those telling me I've lost their admiration due to the disrespect I show violent, duplicitous rap*sts. I shall file your lost admiration carefully in the box where I keep my missing f—s," tweeted Rowlings.
Another point of controversy was the game being referred to as a "genocide simulator". Hogwarts Legacy doesn't have a morality system, but the player comes across many quests that will influence the player and what their witch or wizard will become. The FAQ page states that players will not be punished in the game for using different types of spells. 
"It was important for us to give players who sought out to be a Dark Witch or Wizard an opportunity to do so." Warner Bros.Games states.
Fans' response to J.K. Rowling's comments has changed the view of Harry Potter for many fans as a whole. Some fans have even gone as far as to try and boycott the game because of her transphobic comments. In addition, the community is split on calling the game a genocide simulator. Some players like how one can choose to become whatever they want while others think it should stay true to what "Harry Potter" is. 
Leave a Comment
Your donation will support the student journalists of Parkdale High School. Your contribution will allow us to cover our annual website hosting costs and publish some printed editions, as well.
About the Contributor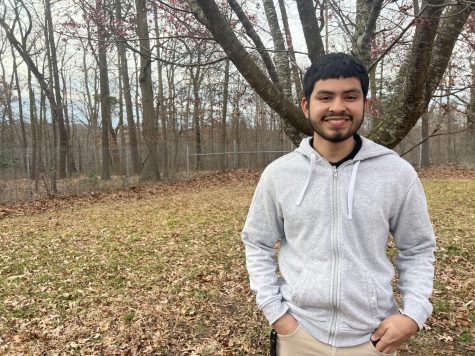 Erson Cruz, Reporter
Erson is a junior this year, and this is his first year on staff. He got placed in this class randomly, but he likes it. He plans to be a good reporter...