Ant-Man and The Wasp Quantumania. A review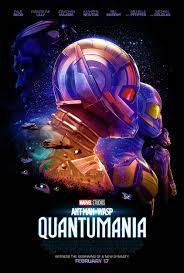 SPOILERS AHEAD
Ant-Man and The Wasp: Quantumania, is Marvel's first release into 2023, and its first release into Phase five, Director Peyton Reed takes us into his third entry of the Ant-Man series and it's painfully okay. With a critique rating of 48 Percent and an audience score of 83 Percent, with a budget of $200 million and earnings of $363.3 million. The film stars Paul Rudd as Ant-Man/Scott Lang, and Evangeline Lilly as the Wasp/Hope. Kathryn Newton as Cassandra, and Jonathan Majors as Kang the Conqueror.
The movie starts off with a flashback with Janet Van Dyne (played by Michelle Pfeiffer) meeting Kang and helping him fix his interdimensional ship, only for Jannet to find out that he's evil so she sabotages his ship and leaves him stuck in the quantum realm. Then it jumps to a monolog from Scott who basically explains what happened during his time in the Avenger Movies and the past ant-man movies, only to show that he's actually reading from his book. The beginning of this movie is somewhat forgettable, the only necessary information from the beginning is the fact that Cassandra Lang got arrested which is something that Scott never hoped would happen. Then they get sucked into the quantum realm, where the story splits, with Scott and Cassandra getting separated from Hope, Janet, and Hank. The only part that was enjoyable overall was Scott and Cassandra's journey from helping the people of the quantum realm to defeating Kang. To say that I loved the acting that came from Kathrn Newton and Paul Rudd would be an understatement, they played the father-daughter role so well, Paul Rudd's acting improves from his previous works in the previous ant man films, and this is Kathrn's first major role in the MCU after replacing the original Cassandra who was played by Abby Ryder Fortson. 
Time to talk about the multiversal elephant in the room. Kang the conqueror was without a doubt the most memorable character in the movie. This isn't the first time we see Kang; his first appearance was in the final episodes of Loki season one where he played one of Kang's variants – He Who Remains and, man they set up Kang's threat so perfectly. Jonathan Majors's acting was great ever since I first saw him in Loki, as Kang the conqueror he was a threatening, terrifying, and serious villain who was hellbent on getting revenge on the other Kangs, and on Jannet after she trapped him in the quantum realm. 
Finally, the least enjoyable part of the movie was with scenes with Jannet, Hope, and Hank, I'm not saying the acting was bad they were good, but I'm more about talking about the writing. So, Janet is absolutely terrified of the quantum realm, mostly because she knows that Kang is looking for her to get his revenge, but instead of telling why she's scared to Hope AKA the wasp a superhero that can handle herself, and to Hank she just says that "We don't have time". Jannet puts them in so much danger by not telling them how dangerous Kang really is. The only previous works I've seen from Evangeline, Michelle, and Michael was from the previous Ant-Man films, and I have to say, Evangeline's acting as The Wasp/Hope has improved so much cause in ant-man and the wasp, her character was so forgettable, while in Quantumania her synergy with Scott and Janet is really well. 
The cinematography was okay in this film, except during the fights, because there was so much use of a shaky camera that made every fight scene a bit nauseating, but overall, the action was really good. The soundtrack of the film was made by Christopher Beck, and he did a really good job at making music that sets the mood and background of the film. The quantum realm is weird and kinda awesome and the music backs it up. Overall, the plot itself was basic and sadly not a good start to Marvel's phase 5, but it did set up the threat of Kang and his variants very well. I give the movie a solid 3.5 out of 5. Ant-Man and The Wasp came out on February 17, 2023, and it was written by Jeff Lovens, and directed by Peyton Reed.
View Comments (1)
Your donation will support the student journalists of Parkdale High School. Your contribution will allow us to cover our annual website hosting costs and publish some printed editions, as well.
About the Contributor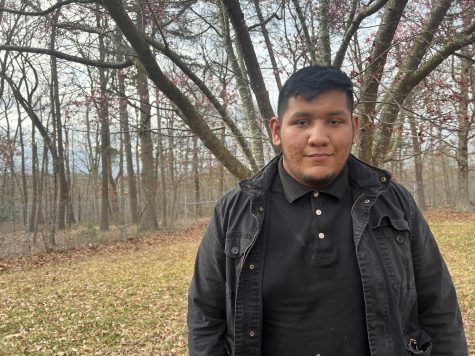 Jorge Villa Mendez, Reporter
Jorge Villa is a senior at Parkdale. His pronouns are He/Him. This is his first and possibly last year as a writer. He wants to write about movies since...