On My Block Spinoff "Freeridge" Leave viewers disappointed
Every show has interesting features that attract viewers, which leads to more demands for the next season or a second part. An "On My Block" spinoff "Freeridge" came out on Feb. 3 on Netflix directed by Lauren Lungerich, who also directed the show "On My Block". 
Many viewers gave great reviews on the show "On My Block", and also expected more seasons. But instead, a spin-off called "Freeridge" was made. 
 Fyi: The spin-off was named after the neighborhood On My Block was based off. 
In this spin off similar things from the previous show happened but I didn't find it as entertaining as "On My Block." 
First off it started with a similar group of friends from the previous show, but with different characters.
What I am trying to say is, they had similar problems in the show On My Block and Freeridge which also involved the most common thing which is relationship problems. I find those types of problems unnecessary but I can't say too much, it's just Gen Z kids being kids. 
The characters are Ines, Gloria, Demi, Cameron AKA Cam, Marisol Martinez, Rusty, Geny, Tonio, Andre AKA Dre, Uncle Tonio, Gloria's Dad which is also Ines's dad Javier, and their stepmom. 
The main characters are Ines, Gloria, Demi, Cam, and Dre. Some may say Dre wasn't a main character due to his "rare appearance".
Well, I think he should be classified as a main character because his podcast/show called "It's A Brand New Dre" stood out a lot. When I say a lot I mean A lot!! It had so much "Tea", and you know teens like "Tea". 
Spoiler Alert: The podcast "It's A Brand New Dre" was a way to share your thoughts or opinion. Well, Dre mostly shared or we can say he overshared. He spoke so much about how he was betrayed by his own best friend which was Demi and so much more. 
In this spinoff, it starts with Gloria and Ines trying to make money due to the amount they owe their uncle because he covers up for them as their "Dad" whenever they get into a fight at school. For example, episode one started off as Gloria and Ines fighting due to a random argument they had. They got called into the principal office then a call was sent out to their dad to come to pick up his daughters. Uncle Tonio pulls as their dad and apologizes for their misbehavior on school grounds. 
Time passes by…
They set up a yard sale close to their neighbor's house where a yard sale is also going on. A few minutes later Gloria makes her first sale, then Marisol approaches her asking for The Box her friend Cam had previously purchased. 
She offered a good amount of money if Gloria could get The Box back from Cam but due to her mysterious movement, Gloria left Cam with The Box. During these few scenes, Cam had left with The Box because they imagined The Box being a cursed item. So Cam wanted less of Dre's attention towards him so he gave The Box to Dre stating if the box was actually cursed something bad will happen to Dre. 
Well, they found out it was actually cursed.
In episode two, they all come together to try to figure out how to deal with the cursed box. During this chaos, they find out their dad has cancer, but they don't know how to break the news. So uncle Tonio decides to hire someone who can possibly break the news to him. 
Dre later clashes with Cam and Demi but Cam was quick to leave because couldn't face Dre after he had dumped him… 
Can't say much because the episodes are quite short, so watching it will be better. 
Overall my rating is 7/10 percent because it didn't have as much drama as I expected, and the neighborhood drama wasn't as much as I expected. But overall I checked it off the list and moved on with other shows.
Leave a Comment
Your donation will support the student journalists of Parkdale High School. Your contribution will allow us to cover our annual website hosting costs and publish some printed editions, as well.
About the Contributor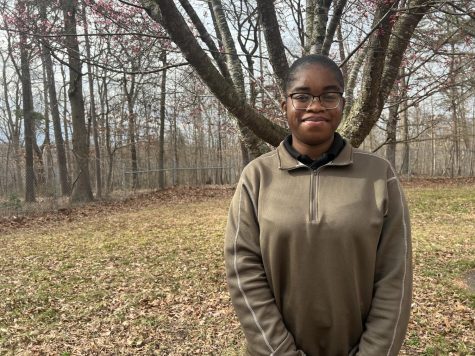 Adaeze Nwaobasi, Reporter
This is Adaeze Nwaobasi. The easy way to pronounce her name is ¨Ah-daisy.¨ She is a junior at Parkdale, and this is her first year on staff. She thinks...