Four fun things to do with your partner During Winter Break
The Christmas season is underway, with Christmas Caroling, lights festivals, and holiday cheer everywhere you go. There's no doubt that spending the holidays with your friends and family can add to your cheery sights. Let's not forget spending Christmas with your partner-in-crime. The person you love who you've been with for what can feel like forever is going to love spending their time with you, especially around the holiday season. Here are a couple date ideas for couples. 
Baking Christmas Cookies
You could bake holiday cookies with your partner and decorate them of course. There are many kinds you can make as well. Sugar cookies, gingerbread cookies or even Christmas biscuits. Cutting them into shapes of candy canes, reindeer, or presents can be loads of fun. All the more fun when you make your cookies from scratch and share them with your partner. You can decorate them however you'd like, and even add a competition to it. A "Who can Decorate The Most Cookies?" or "Who can Decorate A Cookie Faster?" If you choose, you can even have a "Who can make the best Christmas cookies?" competition! (Cookie Recipes at the bottom) You could bake gingerbread houses (or buy them) and decorate them together. Whatever you choose, the cookies will be a perfect addition to the next idea.
Christmas Movie Marathon
Watching some of your favorite Christmas movies growing up can be a wave of nostalgia to enjoy with your partner! You can wear pajamas (bonus points for matching Christmas pajamas), have some hot chocolate with marshmallows, whipped cream and sprinkles (or a candy cane if you're fancy), and wrap up under the blankets together. With hundreds of Christmas movies, from children's to comedy and even romance, there are movies to keep you both watching for hours! As a bonus, you could have a trivia round. You would ask your partner questions about your favorite movie, and vice versa. You could give a prize for every question they get right, or give a prize at the end. 
Last Minute Decorations
Maybe you, or your partner or both of you are late to the whole Christmas decorating, and your rooms look a little bare. You and your partner can take the time together to decorate. Whether you choose to decorate one partner's room, or both partners rooms, make sure to have all kinds of Christmas music in the background, maybe stop to dance with each other for a little while. Or you could get ahead of all of your gift wrapping with your partner. Make all of the little moments with your partner special, and make them count.
Some Out-Of-The-House Options
Maybe staying home isn't what you or your partner would like to do. Maybe you both want to spend time outside the house with each other. Well the options there are near endless as well. Ice-skating with your partner is always fun, even if you are both clumsy. Regardless if you fall, your partner will either be there to catch you, or be there to fall with you. Don't want to spend money or go anywhere far? You could always take a walk in the park together! Hoping we get enough snow, you and your partner can pick a day to walk to your local park, and let your inner child out. Building snowmen, making snow angels, having snowball fights, or even sledding. Have fun in the snow being a kid again, even more so doing it with your partner.
The point is, spending the holidays with your loved ones can make your season a little brighter. New memories to make with those you want to make them with. Have fun, enjoy the time with them, and make the most of both your holidays and your winter break. 
100 Christmas Cookies Recipes – Click through the pictures to see the other recipes
Leave a Comment
Your donation will support the student journalists of Parkdale High School. Your contribution will allow us to cover our annual website hosting costs and published some printed editions, as well.
About the Contributor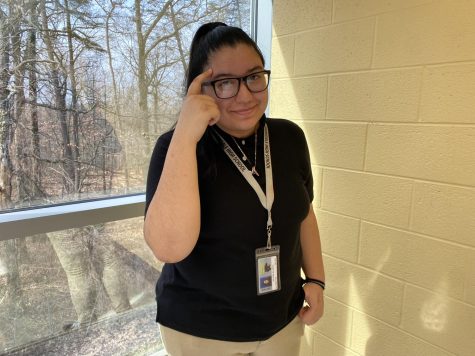 Julissa Blanco, Reporter
Julissa Blanco is a Junior at Parkdale. He pronouns are she/her/hers. It's her first year on staff and she got recommended by Victor Valdez, a friend of...