Prince George's County officials extend juvenile curfew until the end of the year
On October 11, Prince George's County Executive Angela Alsobrooks announced that the curfew for youth had been extended until the end of the year after a successful 30-day trial period in an attempt to curb youth crime. 
Under the curfew, unsupervised youth aged 17 and younger are required to stay in their homes between 10 p.m. to 5 a.m;on Sunday through Thursday. On Fridays and Saturdays, teens would have to be inside between 11:59 p.m. to 5 a.m, with the exception of being with a parent or guardian. The first time a teen is found violating the curfew, the penalty would be a written notice and warning. If a child violates the curfew again, potential penalties escalate to $50 fee for a first offense, $100 for a second offense, and $250 for third and subsequent offenses. Currently, there have only been four reported violations of the curfew. 
According to county officials, crime has dropped significantly.
"We had an overall drop of 13 percent in crime, which was a 24 percent reduction in violent crime and a 9 percent reduction in property crime," Prince George's County Chief of Police Malik Aziz said. "During the curfew hours, overall crime dropped 20 percent, violent crime dropped 38 percent carjackings dropped 59 percent and non-contact or non-fatal shootings dropped 56 percent."
Students have voiced neither a negative nor highly positive view in regards to the new curfew restrictions.
"I think a curfew is an alright start, but I hope that's not all they plan on doing to reduce crime," stated Parkdale junior Katherine. "Just telling people 'don't do this' isn't gonna solve anything. I hope they have more ways of reducing crime that best fit our county but I guess for now we'll have to wait and see."
People generally see the curfew as a band-aid for the problem while looking blindsided at the other root causes of crime increase in the county.  Instead of the curfew, Katherine suggests an alternative.
"As an alternative, they could have focused on specific patterns in those crimes like what they are, what caused them, intentions, and other such things, a curfew could help, but it doesn't get to the root of the problem," she said.
Because the curfew is so new, it is hard to determine the drop in crime solely due to the curfew. "I think all of us would agree it's probably premature to say that was the exact reason," said Alsobrooks. . Some state officials, parents, and community members question if it will curb the surge in juvenile crime. 
However, county officials like Alsobrooks have reassured the general public and continue to stick with the juvenile curfew. 
Leave a Comment
Your donation will support the student journalists of Parkdale High School. Your contribution will allow us to cover our annual website hosting costs and publish some printed editions, as well.
About the Contributor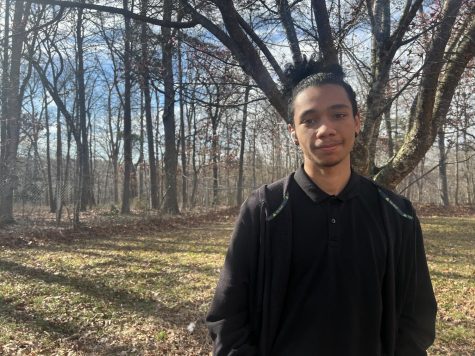 Richard Potts, Section Editor
Richard Potts is currently a senior at Parkdale High (2023 last GOATed). Even though they have been on staff since 2020, he finally has a staff profile!...