Parkdale's Capital One Banking program leaves a legacy, questions of return
In 2011, the student-run Capital One Bank Branch celebrated its grand opening at Parkdale High School and had quite a successful run for a little under a decade. 
According to the Offices Communication of Prince Georges County, Parkdale was the first Capital One Student-Run Bank Branch in the Greater Washington DC region, and the fourth in-school bank branch opened by Capital One Bank since 2007. The program gave students the opportunity and experience real-world topics, such as financial education, much differently than simply learning it in the classroom. The program offered a hands-on experience to Parkdale students to get the education of what it means to get a serious job, manage finances, and take responsibility for what you do. 
Parkdale was known for this program for many years, and Governor Larry Hogan even visited Parkdale and the Bank and has furthered and improved financial education along with it.
The process of becoming an employee at this Capital One Bank was just like any other real-world experience. A former employee and 2020 graduate of Parkdale Neziah Osayi worked in the bank from July 2019 to June 2020. 
"The interview process was the same process of applying to a bank outside of school grounds," Osayi explained. "[It] consisted of me having to submit a cover letter and resume." There were only 10 spots and "dozens" of people applying for the job. There was a two-round set of interviews and it was all business attire. The interviews were conducted by two Capital One employees. 
"After the first round of interviews only about half of the students would move forward to the second round as the student ambassadors for the following school year, Osayi explained. He was one of those students.
The program was extremely beneficial to both Osayi and the other ambassadors, teaching them to work readiness skills, and money management skills, connecting students to industry professionals for mentoring opportunities and positively influencing academic achievements.  It was because of this program, coupled with the Financial Literacy for Teens class that Osayi took during his junior year at Parkdale, that piqued his interest in finance, which he now majors in at the University of Rochester.  He also has his own Financial Literacy YouTube Channel That's Clearly Wealth.
"It thrusted me into a professional environment at a very young age," said Osayi. "I never owned a suit before that experience. I never thought about having questions to ask your interviewer at the end of the interview before Capital One."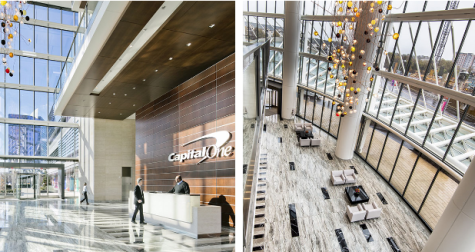 However, when the COVID-19 pandemic hit in 2020 and the two weeks turned into over a year of online school, programs were canceled or paused. Osayi was working at the bank when COVID-19 first made news and the program had to end two months prior to when it was expected to end.  His year of ambassadors (people working at the bank) was not able to take the trip to Capital One Headquarters located in Virginia nor work during the summer to save for their college expenses. 
After Osayi and others campaigned at the Board to require Financial Literacy for graduation, the graduation class of 2024 became the first who must take the class in order to grade.  During 2021-2022 when school resumed fully in-person, students began that required class. There has been no further information as to when or if the Capital One banking program is coming back to Parkdale.
View Comments (1)
Your donation will support the student journalists of Parkdale High School. Your contribution will allow us to cover our annual website hosting costs and publish some printed editions, as well.
About the Contributor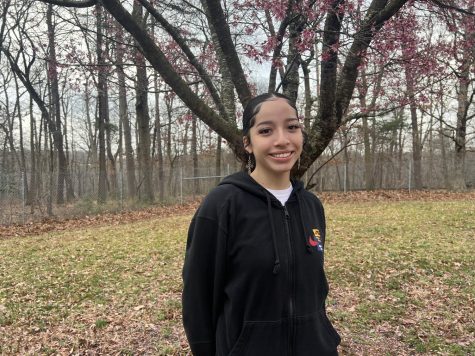 Natalya Armenta, Chief Section Editor





This is Natalya Armenta, a Senior at Parkdale High School. She has been on staff for two years and became a Section Editor in her first year....