Parkdale Football team holds fundraiser; here's how to help
The Parkdale Football Program has teamed up with SNAP!RAISE for an opportunity to offer the athletes a more suitable season for the Fall 2022 season. Many of the challenges the program faces are financial issues.
Every football team in PG county is given $3,000 per season, and although that may sound like a lot of money, when factoring in the prices of equipment, the money adds up. With your help, we can build this team up and bring back Parkdale's football pride.
Where The Money Would Go To
New Football Uniforms
New Footballs
Practice Jerseys
New Helmets/Helmets decals
New Shoulderpads
Game accessories such as socks, compresonshirts, gloves, and mouthguards
Coaching equipment such as radio headsets
Camera equipment for game recordings and pictures
Why Are Donations Necessary?
Donations will allow us to provide funding necessary to create a great environment for our participants to experience success.
How Are My Donations Used?
Donations will go towards equipment, fees, and travel costs. Your support is vital to the success of our program.
A message from the coaching staff of Parkdale Football:"Thank you so much for taking the time to view our fundraiser page. Your support will help us offer a higher quality experience for all participants. Raising dollars for extra curricular activities is very difficult to do but is vital for our program. If you could please spread the word about our fundraiser by sharing it with your friends via Email, Facebook and Twitter we would greatly appreciate it!" 
Parkdale football's Social Media Accounts 
Twitter: @panthers_FBall 
Instagram: @parkdale.football
Link for fundraiser  https://www.snap-raise.com/v2/fundraisers/parkdale-football-2022#/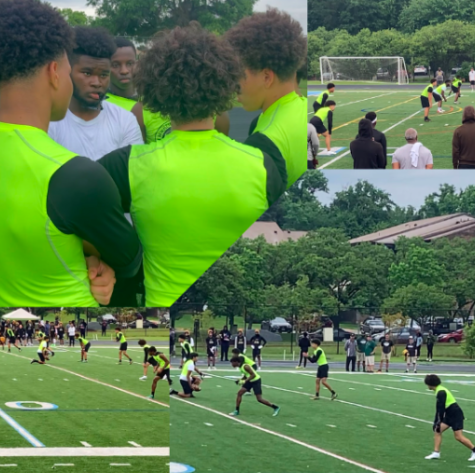 How the the players will be collecting money for the fundraiser
How the athletes will be collecting donations is by sharing the link where people can then put any amount of money they choose to donate to the Program.
Get to know the player's 2022 season goals
Quarterback/Safety, Christopher Wilson- "To make our program better than previous seasons and to work as a team to win more games."
Offensive Guard, Jason Morse- "My goal this season is for the team to have a winning record and the linemen as a group to get stronger. Me personally, I want to be better as a player than what I was last year and allow better opportunities for my running backs and quarterback"
Wide-Receiver/Cornerback, Nicholas Armenta- "My goal for the 2022 season is to come together as a unit and be on the same page for each other's goals as a team. I want to have a productive offseason so that when September comes around, I'm ready to play to the best of my abilities.
Wingback/Safety, Micah Chisley- "My goal is to build from what we've learned last season and strive for greatness."
Offensive Linebacker/Tight End, Antwane Coe- "First, my goal this season is to be the best player I can be this season for my team and for myself. I want all of my teammates to be in a position of talent that will allow them to make the first team all county list so we can be acknowledged for all of the hard work we've been putting in all off season. I would say our team's goal this year is to not only be able to compete with teams like roose,flowers,laurel and wise, but to bring home a title! 
Offensive Tackle/Defensive Tackle, Mikel Ethapemi- "To end the season knowing I had a positive impact on my linemens lives on and off the field." 
Receiver/Corner- Erik Hemby Jr- "My goal for the football season is to lead the county in receptions and yards after catch(YAC)!"
Tight end, Gerald Ayala Franco- "My goal for this season is to always give it my 100% and to keep improving and moving forward."
Leave a Comment
Your donation will support the student journalists of Parkdale High School. Your contribution will allow us to cover our annual website hosting costs and publish some printed editions, as well.
About the Contributor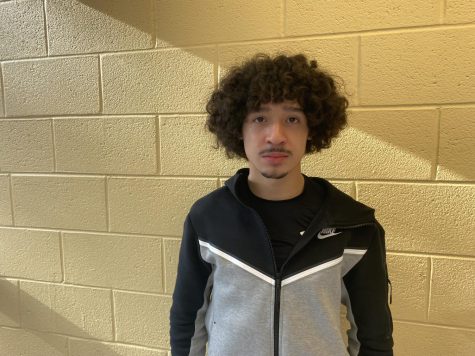 Nicholas Armenta, Reporter
This is Nicholas Armenta, and he's a junior at Parkdale.  He plays Football and runs tack for Parkdale, and, during his sophomore year, expanded himself...