U.S. celebrates Juneteenth as federal holiday
Throughout history, African Americans have been inspired and empowered to transform their lives and their country. From slave rebellion to the struggle for equality, the history of black Americans is rich with bravery and resistance.

One of the many historical and powerful events now celebrated today is that of Juneteenth or 'Freedom Day'.
What is Juneteenth?
Juneteenth is one of the oldest known celebrations in U.S History. The summer celebration recognizes the end of slavery in the United States after the signing of the Emancipation proclomation, an amendement passed in congress that would abolish the institution of slavery in 1862. 
Juneteenth is a day for Americans to celebrate African American freedom, culture, and heritage. It is a day made to recognize and commemorate such a pivotal moment in U.S history. 
The History Of Juneteenth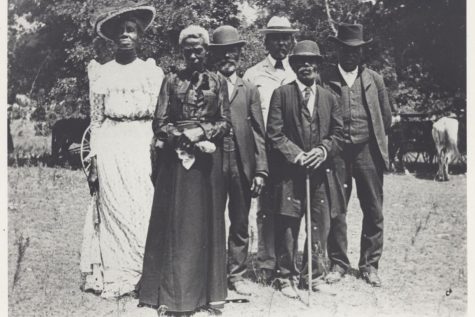 On January 1st, 1863, President Abraham Lincoln issued the Emancipation Proclamation, a declaration that declared "that all persons held as slaves" within the rebellious states "are, and henceforward shall be free"
In many ways, the Emancipation Proclamation was limited despite its expansive wording. The act had only applied to states that had been against the Union and seceded from the United States. And to make matters worse, it wasn't until 2 years later in 1865, that slavery would be formally abolished.

On June 19th, 1865, 2,000 union troops arrived in Galveston Bay, informing all remaining 250,000 enslaved Americans that they had finally been freed. With almost 200+ years of slavery, this announcement was no small feat, and although slavery had not completely been dispersed in the nation, this act captured the hearts and imaginations of millions of Americans. 
How Is Juneteenth Celebrated Today?
Having been around for over 150 years, the celebration of Juneteenth never lost its meaning. The first major celebration was held in Austin, Texas, in 1867. The day would be held as an observation and it wasn't until 1980 that Juneteenth was declared a federal holiday.

Today, it is common for a red assortment of drinks and food to be prepared to symbolize the perseverance of enslaved African Americans. Juneteenth celebrations can vary from small family gatherings, backyard barbeques, and even grand parades that exhibit African American culture in literature, music, and more.  
How Can I Support Juneteenth?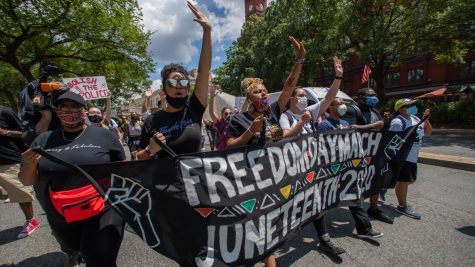 Many things can be done to show your support for the public holiday Juneteenth. Small gestures you can do to make the most out of Juneteenth are;
Support any local black-owned businesses 

Acknowledge and spread the word on social media 

Join in on any Juneteenth-themed events in your neighborhood 

Throw your own Juneteenth celebration

Write to your local, state, and federal government representatives to voice your support for making Juneteenth a national holiday
And much much more!
Some businesses you can support are linked below. These are local black-owned shops and businesses in Maryland. Show them some love!

Turning Natural (@turningnatural)
Located around Washington DC. They offer delicious juices, smoothies, food, and apparel.

Miya Lounge (@miya_lounge)
Located in Beltsville. Features cultural & ethnic foods with live entertainment (african poetry, comedy)
Sew Creative Lounge (@sewcreativelounge)
Sewing, quilting, and crafting classes, and other merchandise for purchase.
Located in College Park. Jamaican restaurant specializing in jerk chicken, pork, seafood and tofu.
For more suggestions check out this link.
It is crucial to understand the true history of Juneteenth and how the declaration of ending enslavement wasn't so clear-cut. Even after Emancipation was passed, the government failed to ensure that the civil flight of black Americans would be observed. 
Since the end of slavery, there has been a steady rise in the numbers of educated, wealthy, and successful black Americans, but there is a constant factor that continues to harm black Americans; acts of racist violence. Unfortunately, in modern day America, the desire to dominate and undermine black Americans still persists.
In order for change to occur, we need to make it happen. Educate your peers about Black history and injustice. Be a voice of change that can't and won't tolerate the violence and deep-rooted hatred of African Americans. 
So, if you find yourself out to visit friends, family, or just in public on June 19th, or 20th, don't be afraid to shout "Happy Juneteenth!"
Leave a Comment
Your donation will support the student journalists of Parkdale High School. Your contribution will allow us to cover our annual website hosting costs and publish some printed editions, as well.
About the Contributor
Sybill Anja, Reporter
Sybill Anja is currently a sophomore at Parkdale High school and is on her first year on the newspaper staff as a reporter. Typically not one for chitchatting...