RECAP: Parkdale's Japanese National Honors Society hosts its first annual Japan Day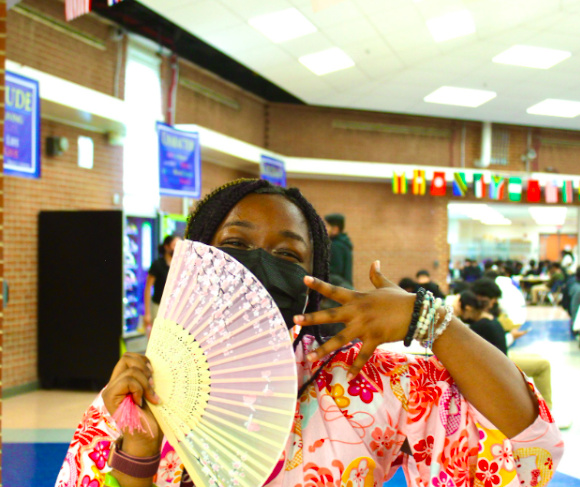 On June 3, Parkdale students and staff ventured into the senior lounge during one of four lunch periods to experience and partake in all of the Japan Day Festivities that was brought by the Parkdale Japanese National Honor Society (JNHS) and Japanese Teacher Michicko Ogata, referred to as Ogata Sensei.
Students and staff really seemed to enjoy the event as they had the opportunity to make it to every station and learn something new, as well as leave with some Japanese trademarks.
Some activities included participants getting a slip with their name written in Japanese, playing a swan fishing game (plus they got to keep the swan after), playing a sumo wrestling game board match, taking photos with a student wearing a kimono, and learning about the anime club and having the chance to vote and debate on the best anime main characters, AND getting their own Japanese kanji slips that symbolize various positive things. All these activities and more engaged participants while some groovy Japanese tunes played in the background.
Safe to say that Japan Day was definitely a BLAST.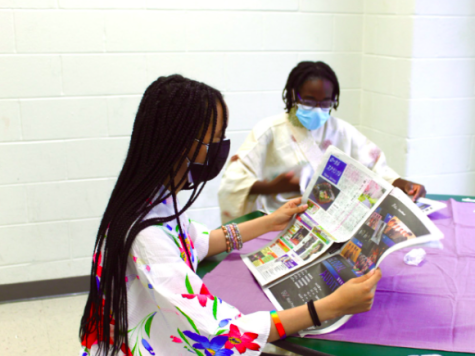 Some teachers even brought their students to the event to experience the festivities as a class. Everyone was so respectful and curious to learn about the culture and very eager to take pictures with the station coordinators.
Ogata Sensei also provided simple kimonos and Japanese aprons to the students in charge of the stations, helping to differentiate the staff from participating students.
Sophomores Elise Pope and  Loona Aremellin rocked the kimono photoshoot station with their beautiful traditional Japanese attire, and students really enjoyed snapping some pics with the kimono ladies !
One of the stations, that was also really a home run, was the swan fishing game. Students had 10 seconds to "fish" for their origami swan, and if they succeeded, they got to keep the complex creation.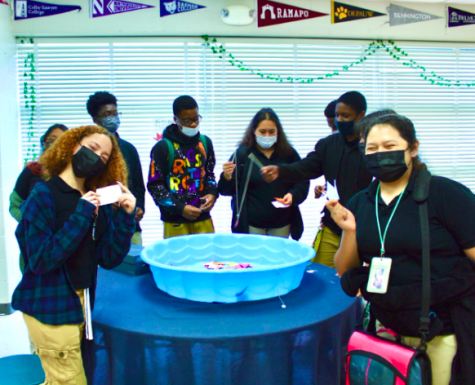 In addition, the sumo wrestling game was another game station that was a big hit at the event. Students really enjoyed competing with the different diverse sumo wrestlers to see who would get knocked down first — especially since they got the opportunity to bang on the seats.
Speaking of banging on seats, everyone banged their butt into a seat at the cool kanji station. Staff and students were able to choose from a variety of kanjis that represented different words: peace, love, hope, dream, and courage. (Side note: from now on hopefully people– at least these students– will stop getting tattoos that don't mean what they thought they did!)
The Kanji were not the only paper slip that stood for something that people got to take away. They were also awarded with some different types of Japanese writing that mean something specifically for them: their name. Ogata Sensei wrote every person's name in Katakana (a Japanese writing system) on a paper slip for them to keep .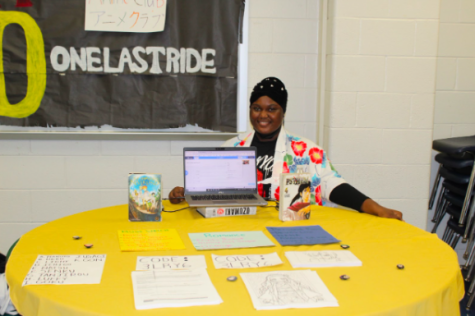 Last, but not least, the Anime table proved to be more than popular, with students engaging in debates, taking coloring pictures, and checking out the different manga and anime suggestions. There is sure to be many new members of the Anime Club next year .
Staff seemed to have just as much fun as the students did, navigating through each station and learning a little more about Japanese culture the closer they got to the end.
Teachers and staff were very curious, energetic and invested as they went through each station, taking their little knick-knacks with them as they went back to work.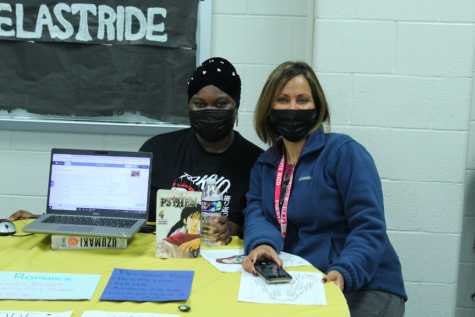 While all these fun activities were happening, some trendy, hip Japanese tunes being played all throughout the senior lounge, giving the Parkdale audience a taste of some broader sounds.
Overall, the first annual Japan Day event was great and exciting, and everyone had a great time. The question is : What new activities will the Japanese Honor Society and Ogata Sensei bring us in next year's Japan Day?
View Comments (3)
Your donation will support the student journalists of Parkdale High School. Your contribution will allow us to cover our annual website hosting costs and publish some printed editions, as well.
About the Contributors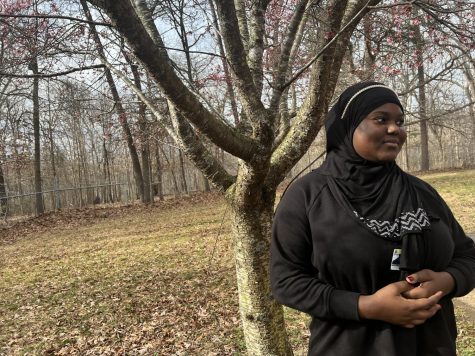 Aissata Kallo, Chief Copy Editor
Aissata, more commonly known as That Girl, is a junior and has been working at the Paw Print as Chief Copy Editor for two strong years. She is a future...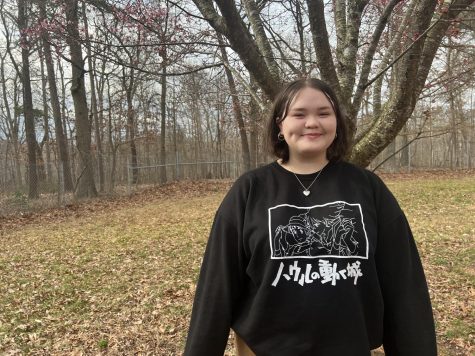 Ash King Ching, Reporter
Francis King Ching (she/them) is a Junior at Parkdale Highschool. This is her second year on the newspaper staff. She does her best to bring awareness...