Pirates of the caribbean prodigy, Johnny Depp battles civilian, Amber Heard in court
For the past month actor Johnny Depp and ex-wife Amber Heard have been in a Virginia court battle over claims surrounding domestic abuse. The current legal battle between Amber Heard and Johnny Depp transpired via a column that was posted to the Washington Post written by Ms. Heard speaking of domestic violence in a 'defamatory' way against Johnny Depp. The article did not name drop him nor did it leave any clues to her multiple past relationships, but many gathered that it would be about Johnny Depp, her most recent ex-husband. This not only led to the public opinion of Mr.Depp changing, but it also resulted in him being dropped from multiple projects as an actor, including Pirates of the Caribbean 6, Fantastic Beasts 3 (Harry Potter franchise), and Disney all together. All of this is the reason that Johnny Depp is suing his ex-wife, Amber Heard, for over $50 million dollars.
FOX reported, "Depp is trying to prove to a jury that the actress defamed him in an op-ed she penned for the Washington Post that alleged she was the victim of domestic and emotional abuse without specifically naming the "Pirates of the Caribbean" star, 58."
This made national headlines which made the public swoon over Johnny Depp after it was revealed that he was not abusing her, in fact, it was him that was being abused by her. Movements have transpired from believing male victims of domestic violence to speaking out despite it may be labeled 'taboo' or weak.
The most memorable moments from the case is the presentation of Ms. Heards lawyers or should I say lack thereof. From the self objections, character revealing witness testimonies, and lacking evidence. Many were quick to turn to social media to make fun of the incapability of the lawyers.
The word hearsay- an objection that does not allow a witness to quote someone who is not in court, "he said" "she said"- has been turned into a running joke after Ms. Heard's lawyer objected to his own question and his repeated use of the objection. TikTok users have even made it a trend to use the phrase "objection hearsay" intentionally incorrectly to make fun of the lawyer's mistake.
However, making fun of the objection is only the tip of the iceberg. Many who are on team Depp are naturally against Ms. Heard and have even moved to make the #AmberTurd, a well known and national headline.
Variety reported, "Overall, videos with the hashtag "amberturd" have been viewed more than 1.3 billion times to date, according to TikTok's website. Those include this video, from TikTok user @sansanjovs, which has been viewed nearly 10 million times, featuring a mocking reenactment of Heard's testimony."
TikTok users have even made it a trend to mock Ms. Heard while she is giving her testimony to show that she is either fake crying or making stuff up. Many users are making videos like this, but there are also other users who are expressing their disapproval on the matter of making fun of an alleged domestic violence victim.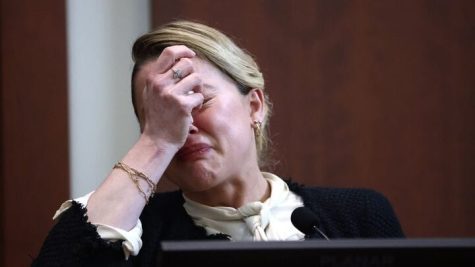 Other users have even moved to analyzing the case and giving their own verdict. Users have looked at the evidence presented, signs of lying, and even suspected drug use.
Law and Crime reported, "Eight years ago on a flight from Boston to Los Angeles, actor Johnny Depp flew into a jealous rage on an airplane about Amber Heard's relationship with James Franco, berated her and then assaulted her in front of witnesses, Heard testified on Thursday."
The shocking admit of abuse received sympathy from some and speculation from others. Many were quick to point out that the two infamous celebrities were in a play and one even allegedly assaulted another but there was not a single witness testimony or pictures of the accident.
Users across all social media then began to say that Ms. Heard was using her skills as an actor to act like a victim to Depps supposed abuse. Users pointed out her stuttering, crying without tears, and the constant looks of sympathy to the jury.
Users even went to the lengths of saying that she was inhaling narcotics while she was 'wiping her nose'. There are multiple videos posted to TikTok where it's pointed out that after she wipes her nose she is seen as blacking out or unresponsive for a short while after. The 'slow' actions are a common effect after doing drugs and many suspect that was what she was doing.
The case between two celebrities who are well known and is also broadcasted every day, brings attention and many are using this to give their two cents on the trial.
Leave a Comment
Your donation will support the student journalists of Parkdale High School. Your contribution will allow us to cover our annual website hosting costs and publish some printed editions, as well.
About the Contributor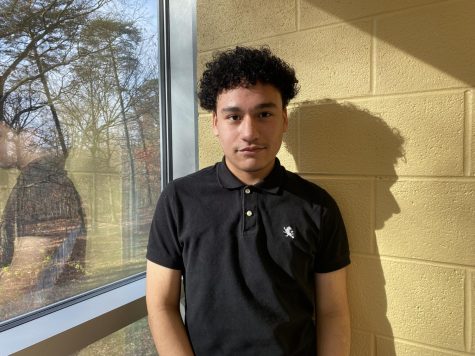 Anthony Umanzor-Rojas, Chief Section Editor
This is Anthony's first full year on the staff team through a recommendation from a teacher. He is a junior and is currently writing articles as well as...