Your favorite scorpio latina signing out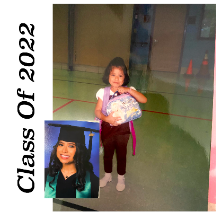 My high school experience was not like High School Musical which came as a huge disappointment to 7-year-old me. The only singing I heard in the morning were from the security guards screaming "put your IDs on and take them hoodies off," which didn't quite sound like any of Gabriella or Sharpay's songs but maybe they were singing a reboot.
One of the few things that I have learned during these four years is how to get ready within 10 minutes and why you should never snooze your alarm (but I still do it anyways.) But one of the best things that has happened to me in all my four years of high school is being placed into Newspaper and being able to express all my creative thoughts, while having the full support of a wonderful teacher (Ms.G, thank you). Now I really do know that no one exaggerated when they said that these four years would go by in a blink of an eye. My only last wish is that I'm invited to Ms.G's wedding.  And my biggest takeaways are:
Why having math first period all 4 years of high school was the worst thing to ever happen to me
From freshman year to my senior year of high school, I had math at 7:45am. Freshman year I had algebra 1, and my sophomore year it got a million times worse. I had math every day for the entire year, and when I thought it couldn´t get any worse than that life showed me that it indeed could. I had pre-calculus bright and early while being online. Now I can only hope that I won't have a math course bright and early for college. 
How being scared to disappoint my immigrant parents helped get me through high school  
One of my biggest fears in life is that my parent's won't be able to brag about me to friends, family , and coworkers. Every child with parent's who have immigrated from another country have heard the phrase "I didn't leave my home country for nothing" , and I do not want to hear that phrase my whole life. I'm proud to be a first generation student and over the years it has pushed me to become a better student (it also made me scared to have anything below a c in a class). It has made me proud of who i've become and I know I will be even prouder 4 years from now. 
Reminiscing sleeping in bed during online classes 
I know that one of the things I will forever look back on is how I was able to go through the luxury of sleeping through class and the teacher not being able to tell. I don't think anyone else is ever going to have it that easy. It was an easy "I am not feeling well today" and then boom *camera off*. According to edutopia.org "Forty-one percent of students said they turned their cameras off", so I am glad I was part of the history making. 
Why falling in love with my friend's best friend was a good idea 
I really used to cringe at high school couple's and hoped that it would never be me. I even had a game plan. Step one was to not fall for a Parkdale boy (I couldn't even stick to step one). Step two was to fall in love after high school (that didn't work out either). My game plan fell apart before I even knew it. When I was in sixth grade I had a friend and she would always talk about her guy best friend and I then began a streak with him on snapchat until I ghosted him. I then found out that we were both going to Parkdale and it took him an entire year to build up the courage to talk to me and by my sophomore year of high school we were inseparable. Now here I am the girl that never sticks to her plan.
View Comments (1)
Your donation will support the student journalists of Parkdale High School. Your contribution will allow us to cover our annual website hosting costs and publish some printed editions, as well.
About the Contributor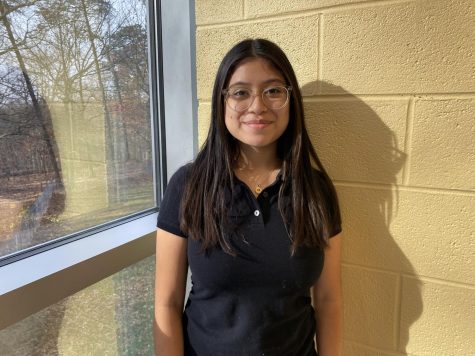 Kaylee Arriola, Reporter
Kaylee Arriola is a senior at Parkdale and is a vlogger for The Paw Print. This is her first full year on staff. She is a raging feminist who spends her...