Advice on how to start doing things correctly in high school
This is my last article that is going to be published for my Newspaper class, nd i don't know what to say because I cannot believe that the time has come.
I remember that on my first day in Parkdale, I thought that it was going to be impossible to graduate because I had to take a lot of classes and a lot of tests, but time flies, and I learned to use my time wisely.
And how did I use my time wisely? Well, that is not hard to do.
The first thing I did since I was in ninth grade was go to class everyday.  Sometimes, I've missed school because I was sick, but I always made sure that my work was done for those classes that I missed on that day. I never skipped class; it didn't matter in what grade I was. Skipping class is something that I never thought of doing because that doesn't bring any benefits and only a lot of trouble because the student gets marked absent, the student gets a zero on the assignment for that day and parents are called. And sometimes, skipping classes can make a students stay back and that is a waste of time because if someone stays back, that person would be almost an adult and still in high school.
The second thing is to always take school seriously. And what do I mean by that? Well, you should always do all your work– it doesn't matter if it takes you hours to finish them. Just try to finish your work.  If you do your best, I am sure that your teacher will consider the effort that you put in doing the work.
Also always make sure that you study for any test that you might have. You never know what that test can be for. Don't say "it's just another test, I am just going to guess." In class, alway make sure that you take notes or you pay attention because you don't know if you are going to need those notes for your classes in the next year.
The third thing is listening to your teachers. If a teacher corrects you on something, always make sure you listen because teachers are not here to negatively affect you.They are here to help you succeed in high school and also in life.  If they correct you on something it is because they already passed what you are living. Always make sure you memorize the advice that they give you because after high school when you get to college or you start working, nobody will help you like your high school teachers.
I got a good experience from this school because all my teachers always gave me good advice and in class, I always learned something new.  I am sure this information will be helpful later in my life.
Thank you everyone in the school for always making sure each students get the help they need, and thank you for everything that you do everyday.
Leave a Comment
Your donation will support the student journalists of Parkdale High School. Your contribution will allow us to cover our annual website hosting costs and publish some printed editions, as well.
About the Contributor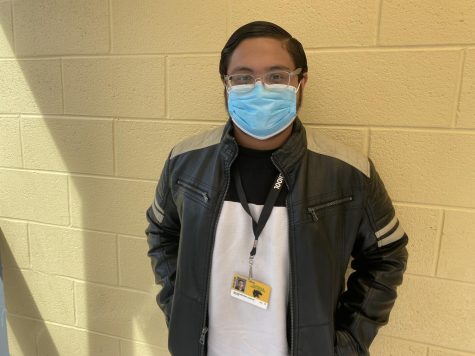 Walter Miranda Canales, Reporter
Walter is in 12th grade and this is his last year in Parkdale. This is his first year on staff, and he joined staff because he thought that the class was...