Tyler, the Creator wows in Washington for 'Call Me If You Get Lost' Tour
On Monday I went with my cousins to see Tyler the Creator at the Capital One Arena live. Tyler is on tour for his "Call me if You Get Lost" Album. Accompanying him on tour are Kali Uchis, Teezo Touchdown and Vince Staples. 
Opening up the show was Teezo Touchdown at around seven with a loud bang and heavy metal beats. Next came Vince Staples who got his stage far down in the lower end of the venue. Before Tyler came on, Kali came and mesmerized the audience with her outfits and her captivating voice. People would hype her up and scream louder when she would dance and sing along to her songs like 'Telepatia' or 'Dead To Me.'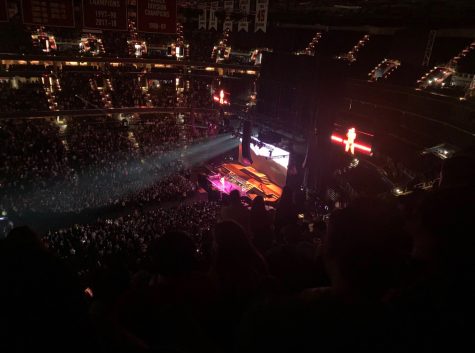 At around nine, Tyler came in and the crowd went wild. The ground was shaking and all he was doing was just sitting on his Rolls Royce just absorbing the moment as 'SIR BAUDELAIRE' (feat DJ Drama) started to play. 
He then got out of his car and welcomed the audience by serenading us with the first song.  By now, the audience had already shed their first tears.
When 'CORSO' started playing and Tyler started rapping, everyone was either flabbergasted, and too stunned to speak or flabbergasted and singing along with him. But nobody was expecting the loud fireworks that popped as soon as the line "I might buy a boat" came on. You could hear the smiles and the screeching screams from fans and those plus one who had never even heard about Tyler before. 
He didn't need any back up dancers because he was just dancing across the entire stage or riding the iconic yacht. Just the simplicity and the different vibes in every song he performed made this the best experience for everyone. 
You could hear the screams or people and some saying "I LOVE YOU TYLER!!" and others screaming "LET'S GO!!" as soon as they saw him appear in his baby blue car. 
It was a crazy experience to see Tyler just singing his heart out to his song and when the beats would drop in his songs,there would be a giant explosion which would freak everyone out but it was so cool and fun. 
The mood would go from all hype to soft and flowy when he went on to sing 'WUSYANAME' (feat. YoungBoy Never Broke Again & Ty Dolla $ign) and '911/Mr. Lonely' (feat. Frank Ocean and Steve Lacy). He would have little dance breaks and skip around the stage that was decorated to look like an island with tall grass. He looked like a fairy skipping/flying across the stage.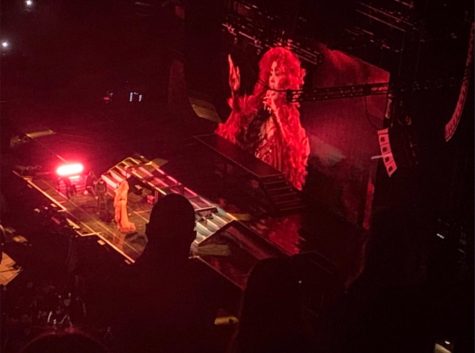 He also sang 'See You Again' (feat. Kali Uchis) and as expected, the audience knew every single lyric of the hit song. 
My favorite part of the concert was when he went on the yacht to perform 'I THOUGHT YOU WANTED TO DANCE' while everyone was just singing along. It was as if we were all connected through the music. The vibe was so peaceful yet so wild at the same time and it was all thanks to Tyler's immaculate and particular way of entertaining us with his show. 
As if everyone hadn't already passed out from the euphoria going through the giant room, Tyler surprised the OGs by going back to Cherry Bomb and giving us a performance of 'SMUCKERS', 'She' (feat. Frank Ocean), and Yonkers.
By now Tyler and the audience had become one in sync just vibing through the music singing along to his own written perspectives all on point with the rhythm of each song either old or new, this crowd knew the lyrics. 
Tyler also had merchandise selling outside of the venue. He had shirts with the album cover and hoodies as well. The most expensive one was 500 but it sold out. I was able to get one of the shirts for $45. My cousins were scared to get anything because we thought Tyler would come up on the stage at any moment but in the end we took our chances and my cousin also got a shirt. 
"Even if it's small, I'm still taking it, it's Tyler." she said. 
Towards the end of the performance he sang New Magic Wand and ended the show with RUNITUP. 
Seeing the lights flicker and the fireworks one last time as he took his last breath in front of us, you could sense the feeling of satisfaction and state of peace Tyler gave his audience by literally leaving his soul and body on the stage to deliver the best performance I have ever seen. That Monday was truly a night to remember thanks to Tyler.
Leave a Comment
Your donation will support the student journalists of Parkdale High School. Your contribution will allow us to cover our annual website hosting costs and publish some printed editions, as well.
About the Contributor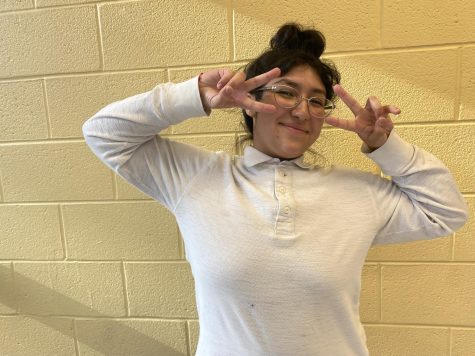 Sandy Zelaya Pena, Reporter
Sandy Zelaya is a junior at PHS, proudly representing class of 23'. This is her first full year on staff as a reporter, and she usually focuses on topics...