"Our Flag Means Death" review: HBO Max's new pirate Rom-Com is one of the best new TV shows of 2022
On March 3, the new HBO Max original show, "Our Flag Means Death" premiered. The show aired three new episodes weekly throughout the month of March. It is a historical rom-com created by David Jenkins that chronicles the adventures of newbie pirate Stede Bonnet, an English aristocrat who has abandoned his family and comfortable life behind for the sea to live out his pirate fantasies as "The Gentleman Pirate" during the Golden Age of Piracy, where he meets the notorious Edward "Blackbeard" Teach. Stede quickly learns being a pirate is not as easy as he thought.
The show is loosely based on the real story of Stede Bonnet and Edward Teach's pirate alliance, which lasted from 1717 to 1718. The duo plundered and captured ships throughout the Caribbean.
Starring Rhys Darby, Taika Waititi, Nathan Foad, Vico Ortiz, Samson Kayo, and Con O'Neill, the show quickly won the hearts of many viewers for its comedic genius and the heartwarming LGBTQ+ romance it brings to the table, rivaling the viewership of other current popular TV shows. It's safe to say that the show has rapidly established itself as one of 2022's most popular new TV series.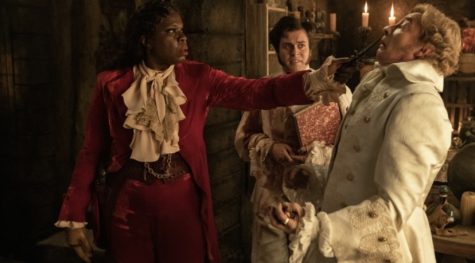 Stede Bonnet (Rhys Darby), dissatisfied with his current life, abandons his family one night and sets out on a journey, where we meet his newly recruited crew of misfits on his ship, "The Revenge." He is soon confronted with a number of threats at sea, including Spanish and British naval warships, as well as the wrath of other ruthless pirates.
When faced with a clueless pirate captain, Stede's crew grows irritated and plots a mutiny in the first episode. However, after a dramatic turn of events involving an encounter with a British naval ship, which ends with Stede "killing" the captain of the ship, who also happened to be his childhood bully, Nigel Badminton, the crew agrees to put the mutiny on hold as they believe their captain won't last much longer at sea.
To their surprise, Stede somehow manages to always find his way out of dangerous situations, and with the help of famed pirate Blackbeard (Taika Waititi), who helps Stede and his crew become better pirates, he wins the respect of his crew. By the end of the show, Stede has cemented his crew's loyalty to him.
In a world where good LGBTQ+ representation is hard to come by, "Our Flag Means Death" certainly stands out with its refreshing approach to queerness. The characters simply exist without ever being subjected to discrimination based on their sexuality or gender identity. The community of people within the showare all very accepting and their queerness is treated with normalcy. The characters suffer not as a result of it, but rather as a result of their pirate endeavors.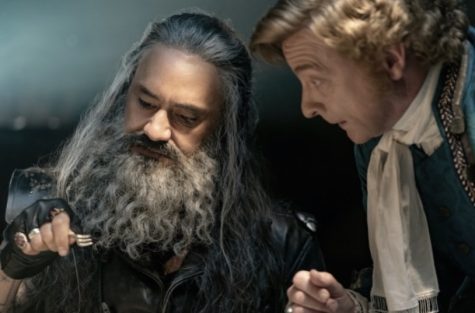 Despite appearing to be total opposites, Stede and Blackbeard had an instant connection from the moment they met, marking the start of one of the show's many LGBTQ+ romances.
With Stede unhappy with his current lifestyle and Blackbeard contemplating retirement from his bloodthirsty pirate persona, the two find themselves in similar situations, both yearning for something new. After a few weeks aboard Stede's ship, the two realize they can offer each other new and thrilling experiences, and that they are the missing puzzle pieces in each other's lives.
In the season's ninth episode, the two share a tender moment with each other, reflecting on their recent adventures after being detained by the British navy. This turns out to be a pivotal point in their relationship. As they talk, they realize that they will be happy as long as they are together. "So, I think what makes Ed happy is…you," Blackbeard confesses to Stede.
In addition to Stede and Blackbeard, Jim, played by non-binary actor Vico Ortiz, is another one of the many crew members that are LGBT. Jim, whose pronouns are they/them, is the crew's skilled non-binary pirate who was trained by their grandmother to be an assassin in order to avenge their father's murder. At the beginning of the show, they were known as the mysterious mute member of the crew. Because they had a reward on their head for past crimes they'd committed, Jim masked their true identity from the crew by wearing a fake beard and nose.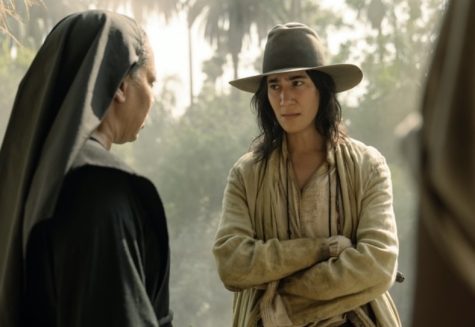 When the crew learns of Jim's true identity, they have several questions, which Jim answers by saying, "I'm gonna keep this very simple. You know me as Jim, si? So…just keep calling me Jim. Nothing's changed," and from then on, everyone refers to them solely by they/them pronouns and does not use their old name. Many non-binary and trans viewers found this refreshing as there was no fuss about Jim's identity, and they were immediately embraced by everyone, including their grandma.
The show quickly gained a large following after its premiere, which is an impressive feat for a show that received very little promotion prior to its release.
"Our Flag Means Death" is currently one of the most in-demand new shows in the United States, outperforming other major TV shows such as Marvel's "Moon Knight," which premiered in late March. According to Looper, "between its premiere in early March and its finale on March 24, demand for "Our Flag Means Death" increased from 11.9 times more than the average title to a whopping 39.7. Comparatively, "Moon Knight" has captured 34 times more interest than the average." This information is based on data from Parrot Analytics, a company that evaluates television show performance based on viewer interest and engagement.
One of the show's most memorable scenes is when The Revenge's crew is apprehended by the British Navy as Fleetwood Mac's "The Chain" plays in the background. The song choice is excellent and really adds a distinctive touch to the scene.
Overall, I give the show 5 out of 5 stars. The talented ensemble cast does an amazing job at bringing their characters to life. Waititi and Darby, in particular, do an outstanding job of expressing their characters' love for each other through warm looks and subtle gestures. There's comedy, romance, and action, which is basically everything I could ever want in a TV show. It's clever, compelling, and emotional, as well as incredibly diverse, and critics seem to agree, with the show receiving an impressive score of 91 percent on Rotten Tomatoes.
"
"Our Flag Means Death is one of the most unique comedies bobbing out in the ocean of scripted television right now. It brings the laughs, the subversion, and the misty eyes in equal measure."- Tara Bennett IGN Movies. "Our Flag Means Death won't be the deepest show you've seen about a midlife crisis, or the most dramatic — but should you find yourself in the mood to relax on mostly warm, mostly gentle waters with an adorable group of weirdos, it'll hit the spot."- Angie Han Hollywood Reporter. "
Despite its high ratings and large following, HBO has yet to renew the series as of this publication. Fans trended the hashtag #RenewOurFlagMeansDeath on TikTok and Twitter after the season finale aired in the hopes of getting the show renewed for a second season. In the meantime, you can now watch season 1 of "Our Flag Means Death" on HBO Max.
Leave a Comment
Your donation will support the student journalists of Parkdale High School. Your contribution will allow us to cover our annual website hosting costs and publish some printed editions, as well.
About the Contributor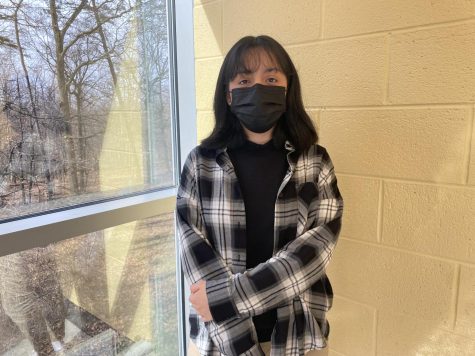 Lesli Carrasco-Merino, Reporter
Lesli Carrasco-Merino is a junior at Parkdale, and this is her first year on The Paw Print staff as a reporter. She aims to provide informative articles...