The fight against transgender women in sports proves to be NOT about sports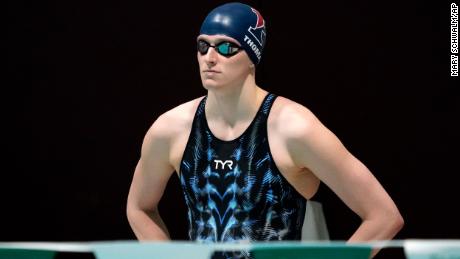 An argument that has gone on for longer than it should: should transgender women be allowed to play in women's sports?
While transgender women are allowed to play in women's sports, the topic itself has struck as controversial. 
What people don't realize when they argue that transgender women shouldn't be in women's sports due to "physical advantage"  is that it pushes a misogynistic idea that people assigned female at birth are weaker than people assigned male at birth. 
Not only does it push a misogynistic narrative, but it promotes blatant transphobia. Cisgender people not wanting transgender women in sports isn't about the physical advantage because without physical advantage, you don't have sports. Cisgender people not wanting transgender women in sports is because transphobic people refuse to accept that we've accepted transgender women as authentically women.
It's more just people wanting to control something because they're scared of change, or just scared of change outside of their personal views. 
Olympic medalist Lia Thomas has been discredited online because of her gender identity. People are saying that she had a physical advantage, that her assigned gender at birth made it unfair to the other competitors. The only advantage she had was that she trained hard and earned her success.
What people don't really look into when they accuse transgender women of cheating is that there are a plethora of transgender women athletes who have worked hard, trained, and failed. The article on Outsports.com goes into great detail about several transgender women who have trained to win and didn't, including Tara Seplavy, who is a transgender woman who's been bike racing for years.
"I had a coach for the last couple of years, and we tried really hard," Ms.Seplavy explains in the article.  "I bust my a**. I'm training many hours a week, I try to eat reasonably well and do the things athletes do. I've just never been a super gifted athlete in my life."
The real threat to women's sports isn't transgender women, and it's not physical advantage. Generally, the real threat is misogyny. 
Many are too hooked on making transgender women participating in women's sports a "problem" and actively miss the bigger picture. Women are still about 80 to 83 percent less paid than men in sports. Many men in sports can make up to $1 million  in a single season, while women make less than a quarter of that while putting in just as much effort. 
We need to let go of the transphobic and misogynistic view that transgender women in women's sports is a problem. It's not an issue, it doesn't hurt anyone.