How does the misconduct of students affect other students?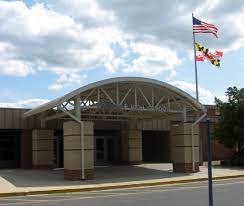 As we all may know, school is a place for learning, but there are instances where students and their peers have miscommunications, which leads to fights and other forms of school violence or misconduct.
The existence of violence in a school has several serious implications. It's critical to understand the repercussions of the violence so that the school can address the issue before it spirals out of control and affects students who aren't participating. 
Many students with disputes, personal concerns, retribution, and even settlement of dominance have a higher likelihood to fight, according to the National Library of Medicine.
School violence has an impact on both the school and its decision-making processes. At Parkdale, administration has had enough.  Beginning the last week in April, Dr. Graves has made it clear to students that anyone participating in violence and/or other activity that disrupts the school day or puts students in harm's way will be suspended until the end of the school year and possibly face criminal charges.  After a school year with many fights since returning from virtual learning, this decision may have been a long time coming.
"Decisions are always made in the best interest of all students at Parkdale High School," said Assistant Principal Mr. Garrett Tucker.  "We have incentives throughout the school year that some students are not able to access due to poor choices.  We must continue to have standards set throughout the building to ensure we have a safe, secure, and orderly environment."
The existence of a substantial level of violence is detrimental to the school's reputation, and parents may even attempt to transfer their children from the school.
With students withdrawing and smaller class sizes, the school could receive less financing, making it unable to deliver the finest education possible.  This then leaves the rest of the uninvolved students with the consequences of the misbehaved. And with this kind of behavior and its consequences, they are infuriated. This results in a question: Is there any way for poorly behaved students to receive consequences separately instead of having the whole school pay for their actions? 
Although some students feel that they are "paying for" the poor behavior of the minority–considering that the school has roughly 2,500 students and not even 100 students are fighting on a consistent basis–but administration assures that the consequences are only being felt by those misbehaving.
"We did not lose any school incentives this year," said Mr. Tucker.  "I believe the message was sent out that if the behavior is not appropriate by all students that there was a possibility of losing spirit week.  We have a large student population and sometimes we have to send the message out to everyone so all stakeholders hear the same message." 
Even though expulsion is an option for repeat offenders, it is difficult for public institutions, such as Parkdale, to expel these students permanently. Expulsion in most states is preceded by warnings, many hearings, appeals, and a final decision by the school board.
Only the most harmful behavior is subjected to this procedure. Before a school permanently removes a student from the environment, they must commit scores of little acts of violence.
While the focus may often be on students who are not doing the right thing, there are plenty of ways in which the behaved students are rewarded by following the school rules instead of focusing on the poorly behaved students.
 "Students at Parkdale High School have an opportunity to be in lots of extracurricular activities after school.  The administrative staff ensures that all students have access to any events at school but there must be criteria and guidelines set up for all students to be able to follow," said Mr. Tucker.  "We have honor roll assemblies, perfect attendance activities, dress-down days, and spirit week events.  Furthermore, we have athletic events that offer an opportunity for our student body to attend and show their school spirit."
Leave a Comment
Your donation will support the student journalists of Parkdale High School. Your contribution will allow us to cover our annual website hosting costs and publish some printed editions, as well.
About the Contributor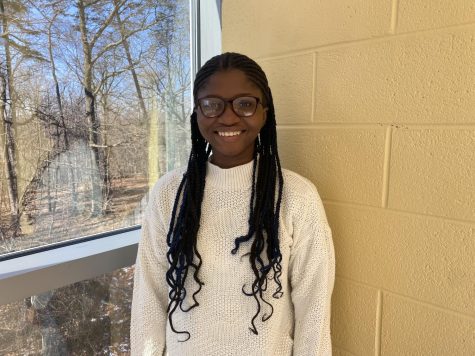 Rugiatu Tarawally, Reporter
She goes by Ruby a talkative and outgoing representative of the class of 2023. An assistant security officer S2 for JROTC in Parkdale. This is her first...