Biden's administration ends Title 42
On January 20th, 2020 the first COVID 19 case was reported in the US. The government had put on different guidelines and restrictions in order to control the spread of COVID 19. Title 42 has been passed ever since 1944 as part of the Public Health Service Act, but recently it has been used more during 2020 by former president Donald Trump's administration to not allow migrants to come into the US due to COVID 19.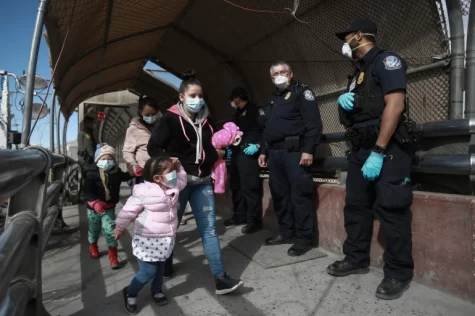 In an article by the Los Angeles Times called Title 42 explained: The obscure public health policy at the center of a U.S. border fight by Reporter Andrea Castillo and Karen Garcia, they stated, "under Title 42, migrants do not even receive a formal order of deportation." They said, "instead, agents take migrants' biometric information and perform a cursory health check for COVID-19 symptoms […] before returning them to Mexico (if they are from Mexico or Central America)[.]"
For many other migrants coming from Central America, this is a major change for them. It now means there will be less restrictions on them coming to the US.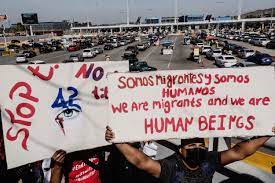 In an article by Cronkite News called Migrants wait at the border while U.S. battles over lifting COVID-19 ban on processing asylum applications by Reporter Brenda Muñoz Murguia, A woman named Luz, who only wanted to use her first name, talked to Murguia about her situation regarding Title 42. In her interview, Luz left the state of Guerro after being threatened by a gang. Now she is waiting to seek asylum for her and her family in the US, "we're waiting in fear," Luz said. "We're just waiting on President Biden's decision. We can't wait for too long here because we can still be targeted while we're over here."
Although Title 42 may seem beneficial to migrants from Central America, many republicans are criticizing President Biden's decision.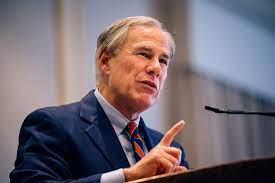 Governor of Texas, Greg Abbott, said in a statement regarding Title 42; "There can be no disputing that the documented influx of well over 1.3 million illegal immigrants this calendar year alone, and thousands of pounds of fentanyl and other deadly narcotics, facilitated by the widespread human trafficking efforts of violent cross-border international drug cartels, constitutes both an invasion and an imminent danger as will not admit delay [.]"
On April 1, the Centers for Disease Control and Prevention (CDC) released a statement, regarding the termination of Title 42.
"Today, following a thorough reassessment, the CDC Director is issuing a Public Health Determination and terminating an Order [of Title 42], suspending the right to introduce migrants into the United States," the statement read. "In consultation with the Department of Homeland Security (DHS), this termination will be implemented on May 23, 2022, to enable DHS time to implement appropriate COVID-19 mitigation protocols, such as scaling up a program to provide COVID-19 vaccinations to migrants and prepare for resumption of regular migration under Title 8."
Leave a Comment
Your donation will support the student journalists of Parkdale High School. Your contribution will allow us to cover our annual website hosting costs and publish some printed editions, as well.
About the Contributor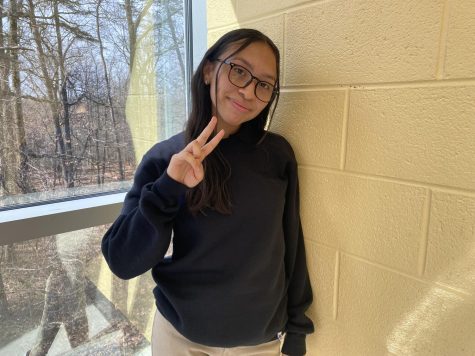 Diana Bonilla-Prado, Section Editor
Diana Bonilla-Prado (she/her) is a sophomore and has recently joined staff. She always puts her priorities first and is a hard worker. She doesn't know...