The intense exchanges between Ketanji Brown Jackson and the Senators
Through March 21-24, Justice Ketanji Brown Jackson started her rounds of hearings with Senators. Going back, Justice Jackson got nominated by President Joe Biden to join the Supreme Court. The interviews were conducted mostly about Justice Jackson's work at Harvard University.
In a streamed youtube video by PBS NewsHour of day 2 of the hearing, Senator Amy Klobuchar asked Justice Jackson "What do you think we can work on, to maintain the power of public confidence in the court?" She says, "Where do you see your role in that?" Justice Jackson responds with "Thank you Senator. Public confidence in the court is crucial," she says. "As has been said here earlier the court doesn't have anything else that is the key to our ligmitycity in our democratic system. And I'm honored to accept the president's nomination in part because I know it means so much to so many people and it means a lot to me. I am here standing on the shoulders of generations of Americans who never had anything close to this kind of opportunity."
Senator Josh Hawley asked Justice Jackson "Is it your view that society is too hard on sex offenders?" He asked, "You say they are truly shunned in society. Y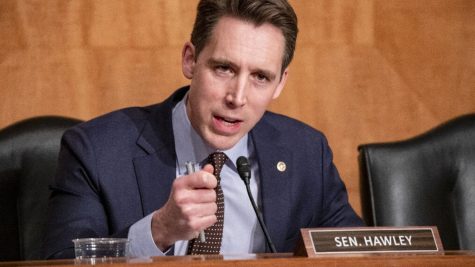 ou wrote that many of these laws are a product of a climax of fear, hatred, and revenge, is that still your view?" Justice Jackson responded with "Many years ago as a law student I was evaluating a new set of legislation state laws about registration, and I was analyzing them as law students do. It wasn't about sex crimes it was about the characterization about the law. […] it could have been about anything, it was about the characterization of legislation."
Senator Ted Cruz asked Justice Jackson about a book called Antiracist by Ibram X. Kendi, "They're portions of this book that I find really remarkable, one portion of the book say that babies are taught to be racist or not racist, there is no neutral." He says, "Another portion of the book, they recommend babies to confess when being racist. […] Do you agree with this book that is being taught with kids that babies are racist?" Justice Jackson responds with "I do not believe that any child should be made to feel as though they are racist, or that they are not valued, or though they are less than, or they are victims, or that they are oppressors. I don't believe in any of that."
Senator Cruz asked Justice Jackson another similar question "Are you comfortable with these ideas being taught to children as young as 4, in respect of the first book as young as 9 or as respect to the second book?" Justice Jackson responded "Senator, I have not reviewed any of those books, any of those ideas, they don't come up in my work as a judge which I respectfully hear to address."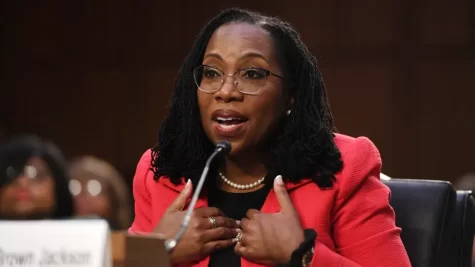 Day 2 ended with the Chair of the Senate Judiciary Committee, Richard Joseph Durbin, apologizing for the senator's questions and statements made against Justice Jackson.
"I want to thank Judge Jackson for this long day and part of it under tough circumstances," said Chair Durbin. "And you were a model of grace under pressure at times things were said about you which turned to be inaccurate it was said you called President Bush […] a war criminal that didn't happen […] it was said you apologized to a defendant in a child pornagoraphy case [..] that wasn't true either."
On April 7, Justice Jackson was voted onto the Supreme Court by 53-47 making her the first Black woman to be in the Supreme Court.
Leave a Comment
Your donation will support the student journalists of Parkdale High School. Your contribution will allow us to cover our annual website hosting costs and publish some printed editions, as well.
About the Contributor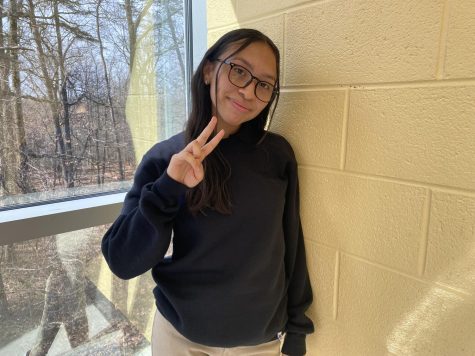 Diana Bonilla-Prado, Section Editor
Diana Bonilla-Prado (she/her) is a sophomore and has recently joined staff. She always puts her priorities first and is a hard worker. She doesn't know...