How to avoid a fraudulent gofundme
Gofundme is a crowdfunding platform that lets individuals and charities create campaigns to raise money for a variety of causes that can range from one's own medical bills to a disaster relief fund. While most gofundme campaigns are legitimate once in a while some fraudulent campaigns appear on the platform and are able to deceive donors and steal large amounts of money. 
One very famous case of a fraudulent GoFundMe campaign goes back to 2018 where New Jersey couple Mark D'Amico and Kate McClure made a story claiming that McClure encountered a homeless veteran, Johnny Bobbit Jr., who gave her his last $20 in order for her to get gas and be able to get home for christmas. 
Through an investigation conducted by New Jersey police it was found that the whole story was a lie by all three people. McClure even admitted to a friend that the whole story was a lie through a text that read "'I had to make something up to make people feel bad … So, shush about the made up part.'" The trip's agreement to maintain this lie unraveled when Bobbit sued the couple for allegedly not giving him most of the money which led to police investigating the incident and later finding out that all three people were conspiring in this huge lie. GofundMe later refunded donors the $402,706 originally raised for Bobbit but was instead used on casinos, luxury goods, vacations, etc. by the couple. The three people in the scam all pleaded to federal and state charges back in 2019 with D'Amico sentenced April 1, 2022 with 27 months in federal prison and three years probation, Bobbit sentenced to five years probation on state charges, and McClure still awaiting sentencing. 
 While it is quite rare for these fake campaigns to occur on the website they do indeed happen. It can be hard to catch which campaigns are trustworthy and which ones are scams. GoFundMe has a dedicated page in their website that contain some guidelines a donor could follow if their unsure whether a campaign is legitimate or not: 
How is the organizer related to the intended recipient of the donations?

What is the purpose of the fundraiser and how will the funds be used?

Are direct family and friends making donations and leaving words of encouragement?

Is the intended recipient in control of the withdrawals? If not, is there a clear path for the funds to reach them?
GoFundMe also provides some questions a donor could ask themselves before donating such as: does the fundraiser have misleading or false information?, Is the fundraiser impersonating someone or copying someone's story?, and is the GoFundMe violating any of their terms and conditions? Callnerds.com provides some further detailed advice such as looking for photos or videos of the organizer to make sure they are real. If the organizer has a facebook or social media account promoting the fundraiser check to see when the account was created and the follow count. The more recent the account was made and the lower the follower count is then stay away from the GoFundMe.
Unfortunately many of these fraudulent campaigns overshadow the many legitimate campaigns found all over the platform such as those started at the beginning of the pandemic in the first half of 2020 with CBS news reporting that of the more than 175,000 campaigns created at that time that had Covid-19 cited, 43% received no donations and 90% did not reach their goals. 
Leave a Comment
Your donation will support the student journalists of Parkdale High School. Your contribution will allow us to cover our annual website hosting costs and publish some printed editions, as well.
About the Contributor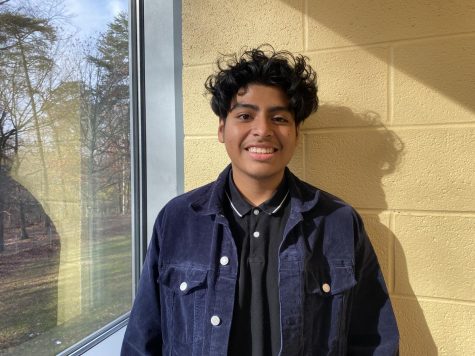 Johnny Martinez Duran, Editor-in-Chief
Johnny Martinez Duran is currently a senior at Parkdale and a proud member of the Paw Print. The great year of 2021 marks his first year of being a member...