Parkdale girls softball team finds themselves at disadvantage
As the spring sport season begins, the heat is on Parkdale athletes to strive in their sport and represent not only themselves but the school. With the need for practice and preparation being more important now than ever due to canceled seasons last school year, there is one sports team at Parkdale that is at a real disadvantage: the girls softball team. The girls softball team  has no field at Parkdale, leaving them with going to Charles Carroll Middle School's (CCMS) field for practice. 
On March 8, a fire was set to the boys baseball team's dugout. The fire ended up putting the team to practice in the gym without a proper field to play on. The solution was quickly found as they got a place to practice and a GoFundMe was created for the team.
While both the baseball and softball teams were heavily inconvenienced, the girls' situation wasn't a spur of the moment accident but goes back further than this school year. 
The girls team not only had to commute to another school but not having a field has affected the team in several ways. The current school being used is at a middle school nearby and even though it is close, problems have risen having to go to another school instead of going to the onsite fields. 
Practice for sports are Monday through Fridays and for the girls softball team, this means everyday once school ends, they must rush out to change before the bus comes to take them to the middle school where they practice. 
"We're all supposed to meet in the small gym by 2:45 and the bus that's supposed to take us to Charles Carroll is supposed to come at three," said junior Abigail Saldaña, a member of the girls softball team. "Does it? On time? Barely. So sometimes we lose some practice because we have to wait for the bus."
 With the time away from school, the girls team has struggled with support since their home field is not on Parkdale grounds. 
"It's very impractical,"  added Saldaña.  "We can never really call our home games 'home games' because we are at a middle school. It's just annoying."
Last year, the team had it hard because there was no bus to transport them to CCMS, so each girl had to find their own transportation to the practice field. This year, the school pays for a bus, but the team feels that the money used for a bus could be so helpful to the team if they had a field at school rendering no need for a bus. 
"The money could go to better equipment, better uniforms, just better everything overall," said Saldaña. She continued that not having a field at school isn't just impractical to her and her teammates but to the coaches as well.
World History teacher Mr. Christopher Butsavage, also known as Coach B, is the coach for Parkdale's softball team. He has been the team coach for years now and has seen the difficulties that come with not having a field at Parkdale. 
"The lack of a softball field at Parkdale certainly hurts our program," said Coach Butsavage.  "The added time it takes to get to and from Charles Carroll, along with the logistical headaches of getting a bus to and from our field daily is challenging to say the least." 
Unlike other common issues that sports teams face in the county, the challenge of having to go to another school to practice is unique to Parkdale. 
"It's worth noting that as far as I know, we are the only school in Prince George's County without its own softball field," Coach Butsavage explained. " We lose roughly 20 to 35 minutes of practice time daily by having to take a bus to Charles Carroll.  It also makes an already extremely long day even longer for the players and coaches, especially considering our day starts at 7:15[am]."
Another worry other than the amount of time taken up is the support that the softball team is getting. The team's home games are never truly home games because students end up going to a different school for our home games. Unlike in soccer, lacrosse, and baseball where there is a field at school, the girls softball team has to have their home games somewhere else so students are less likely to attend. 
"While we have built up a cadre of fans over the past few years, we do not have nearly as many people attending our games as we would if we had a field at Parkdale," added Coach Butsavage.  "Many students at Parkdale have issues with transportation and are unable to come to our home games which can have a negative effect on team morale."
Even with such harsh disadvantages, our Lady Softball Panthers have not given up. On March 20, the girls had their first game of the season, a "home" game against Bladensburg High where they won 25 to 1. Though not having a field at school has really affected the girls softball team, they continue to work hard and represent the school. 
They keep a positive attitude and as Coach Butsavage said they hope "to continue having more students and staff attend [their] games this year at Charles Carroll."
View Comments (3)
Your donation will support the student journalists of Parkdale High School. Your contribution will allow us to cover our annual website hosting costs and publish some printed editions, as well.
About the Contributor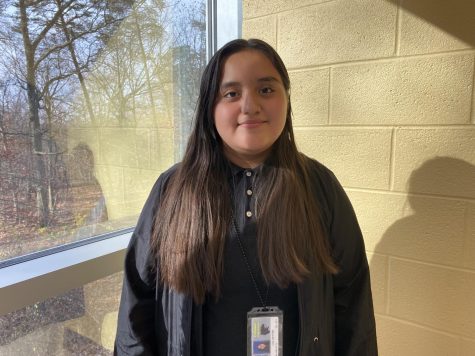 Luz Gaytan, Contributing Reporter
Luz Gaytan is currently a senior at Parkdale and the Chief of Staff for the Class of 2023. She joined The Paw Print during the 2020-2021 school year after...