Here are the best boba shops in the DMV, serving up bubble goodness
Boba. It's both a cultural icon for Asian Americans and a popular drink that rose to mainstream popularity in the past decade. We will examine the best spots around the DMV, specifically ones that are nearby to Parkdale students, so all of us can experience the joys of boba. 
Despite its huge surge in popularity, some of you still may be asking: "what on earth is a boba?" So let's get that out of the way. 
Boba is a drink that originated in Vietnam, when an experiment with a business owner throwing tapioca pearls in milk tea went well, and they began to sell the drink. Overnight, the drink became a bestseller in the shop, expanded to different countries, and the rest is history.
Let's get into some boba spots!
Kung Fu Tea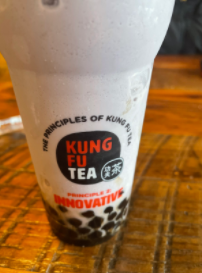 The arguably most mainstream boba shop, Kung Fu Tea is popular for a reason! Sitting on Baltimore Avenue in College Park, Kung Fu Tea is a classic boba shop for residents of the DMV and UMD students alike. Parkdale students in particular are a big fan of Kung Fu Tea. 
"Everything there is catered to your liking," said senior Precious Laurent. 
With speciality drinks such as the Hershey Smores milk tea, the speciality wow bubbles that offer a different texture than normal tapioca bubbles, and multiple slushes, Kung Fu Tea has never let down its audience in variety. 
"Taro Milk Tea is an absolute must-try if you go to Kung Fu Tea," said senior Jack Hudegla. 
Kung Fu Tea is a common meeting spot for many college students, and offers a welcoming atmosphere for all of its customers, including comfortable chairs and desks for people to congregate while they enjoy their drinks.
You can shop at Kung Fu Tea at 7313 Baltimore Ave Suite I, College Park, MD 20740.
Gong Cha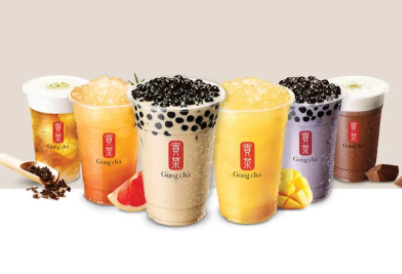 Gong Cha is a boba tea brand originating from Taiwan, but came to prominence in America and Korea. 
Located in The Spot Mini in College Park, it makes up half of the store, the other half being a Hibachi place. Although the other place is great too, the boba from the classic franchise Gong Cha is to die for. 
Gong cha specializes in authentic milk tea, but also has some tricks up its sleeve as well! You can order pudding in your drink, as well as fresh fruit and milk caps. The Gong Cha brand, while mainstream, will not leave you disappointed by any means. 
"Gong Cha's Earl Grey Milk tea is incredible without a doubt, and the atmosphere is quite calming." said sophomore Hiro Arakawa. 
You can shop at the Spot Mini at 4207 Knox Rd, College Park, MD 20740.
AunTea Boba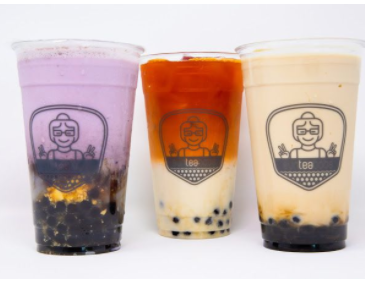 AunTea Boba is a boba shop that takes pride in its uniqueness. 
For anyone located in Lanham, this will be a close option, located at Seabrook Shopping Station. 
Speciality drinks such as the Cereal Milk Tea, the Tiger Stripe Milk Tea, as well as the Halo Halo Smoothie really make AunTea Boba stand out, as you rarely see these types of unique flavors at other boba chains.
The creativity of Milk Teas is not the only thing that Aunteaboba has to offer however.
They also have a barbeque in house, and who knew boba and barbecue was such a good combo? 
"I usually get the Tiger Stripe Milk Tea, 50% sweetness, and no cold foam," said senior Emely Aguilar. "The flavors are always immaculate." 
In conclusion, AunTea Boba is a standout location. 
You can shop at AunTea Boba at 9448 Lanham Severn Rd, Lanham, MD 20706
Aug 32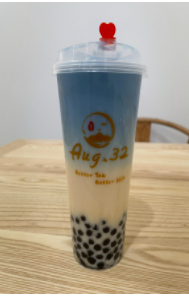 Sitting in the middle of the Beltway Plaza Mall, Greenbelt residents and mall customers alike are delighted to shop at August 32, one of the newest shops in the region, opening just last year in 2021! 
They offer traditional asian tea cups, cutlery and plates as well as cookies and mochi snacks. (tea cups pictured above)
Their specialty drinks are just as good as their merchandise! They offer different drinks such as the Night Sky Milk Tea(pictured above), Fresh Taro Milk Tea, and different types of fruit teas.
"The Taro Milk Tea and the Strawberry Green Tea at August 32 are delicious, and in my opinion way better than most boba options in our area." said senior Nia Lockwood. "I find that a lot of their teas don't have a diluted flavor even after ice melts and are just really yummy and refreshing!" 
Finally, the seating situation is full of comfortable chairs, and tables to rest your drinks on. It is a separate room away from the boba machines, so it is easier to talk with friends at the shop without being disturbed by loud machines. 
You can shop at August 32 at 6000 Greenbelt Rd unit 102A, Greenbelt, MD 20770
Moge Tee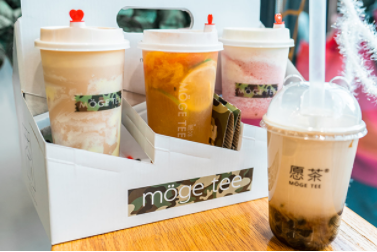 A bit of an unconventional boba shop, Moge Tee sits in the heart of the University of Maryland, easily accessible for students and College Park residents alike. 
The specialty drinks of Moge Tee are what really make it stand out. You can order Mochi inside of your drink, as well as salty milk caps, creating unconventional boba drinks that give you something different than your average milk tea with tapioca. The different drinks greatly increase the variability of the shop, and they allow for a nice drinking experience.
"Regarding the menu, it had a wide variety of teas and just drinks in general," said senior Eunhea Majett. "They have different toppings that other places like Kung Fu Tea don't offer such as mochi and they're also always promoting some sort of seasonal drink." 
The atmosphere in the lobby is also something notable for the shop. There are rocking chairs in the lobby, and K-pop playing in the background. 
"I'd say it's a really nice place to get boba with friends, it has a minimalist aesthetic that's really pleasing to the eye and there's cute seating both in and out the shop." Since it's located on UMD's campus, the majority of the employees are students and they're friendly." said Majett.
With a calm atmosphere, speciality drinks seen at no other boba shop in the area, and high diversity, Moge Tee is proving a name for itself, and is highly recommended to anyone in the area.
You can shop at Moge Tee at 8150 Baltimore Ave Ste B, College Park, MD 20740
Well, what are you waiting for? Get into some boba and let us know your favorite spot in the comments!
View Comments (1)
Your donation will support the student journalists of Parkdale High School. Your contribution will allow us to cover our annual website hosting costs and publish some printed editions, as well.
About the Contributor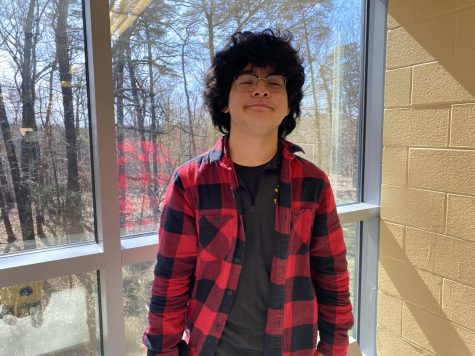 Young Min Miller, Reporter
Young Min Miller is currently a senior at Parkdale High School. This is his first year on staff, and learned about joining the Paw Print from looking at...