Why Euphoria does not glorify drugs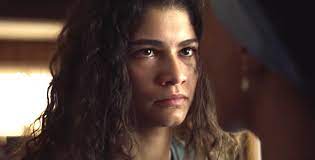 With the release of season two of Euphoria many viewers and some who just heard of the show spoke out on social media calling out Euphoria's excessive portrayal of highschool age characters engaging in  drug use, sexual activity, nudity, and violence with many people and organizations such as D.A.R.E denouncing the show and claiming that the show goes on to glorify many of the things stated above. 
"Rather than further each parent's desire to keep their children safe from the potentially horrific consequences of drug abuse and other high-risk behavior, HBO's television drama, 'Euphoria,' chooses to misguidedly glorify and erroneously depict high school student drug use, addiction, anonymous sex, violence, and other destructive behaviors as common and widespread in today's world," stated by  D.A.R.E 
Many viewers of the show chimed in asking a wide range of questions such as: 
"Why is there so much nudity?" 

"Why is this set in a high school?" 

"Is it really appropriate to portray teens doing these acts?" 

"Is this really necessary?". 
However, Euphoria's aim is opposite of what D.A.R.E claims the show is doing. Instead the show displays how drugs, unhealthy relationships, and other dangerous behaviors impact those who are addicted or are in that type of relationship and how it impacts those around them.
This is most evident in episode five of season two titled "Stand Still Like a Hummingbird.". In this episode we see Rue at one of her lowest points with her getting confronted over relapsing and then preceding to terrorize her mom (Leslie) and sister (Gia) when she finds out her suitcase filled with drugs has been flushed. The rest of the episode plays as a game of cat and mouse with Leslie just trying to get her daughter back home after attempting to put her into rehab meanwhile Rue is robbing a home, looking for drugs to ease her intense withdrawal, and this accumaliting to a disturbing scene between Rue and a drug dealer she owes money too. 
"If this show is going to be honest about addiction, it needs to be honest about the person that addiction can turn you into, the one thing that's certain about doing drugs to the degree Rues doing drugs is it's gonna get increasingly more chaotic. And the planes gotta crash" said Euphoria creator and director Sam levinson. He went on to say that the goal of the episode was to portray the family perspective of conducting an intervention with someone that is deep in a drug addiction or someone who does not want the help. 
In an interview with Variety Levinson opened up about how much of Euphoria was inspired by his experiences as a teen drug addict constantly getting in and out of hospitals and rehab facilities. However, at the age of 19 Levinson claims a quote from a book he read at rehab inspired him to change his life as he thought about what kind of legacy he would leave if he died at that very moment. He has been sober for 14 years since. 
Many teens struggle with addiction or drug use today. With drugabusestatistics.org reporting a 61 percent increase of drug use between 2016 to 2020 among eighth graders and about 2.08 million 17 year olds nationwide report using drugs a month before the study was done. By watching Euphoria's chaotic, dangerous, and sad portrayal of a character going through a drug addiction and how it affects their family many teens could have the same revelation to change their lives as Levinson did with the book he read in rehab.
Leave a Comment
Your donation will support the student journalists of Parkdale High School. Your contribution will allow us to cover our annual website hosting costs and publish some printed editions, as well.
About the Contributor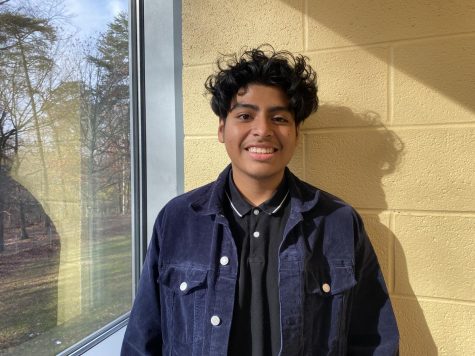 Johnny Martinez Duran, Editor-in-Chief
Johnny Martinez Duran is currently a senior at Parkdale and a proud member of the Paw Print. The great year of 2021 marks his first year of being a member...