Welcoming the year of the Water Tiger
Many of us celebrate the new year on January 1st. We stay up all night on the 31st of December, then as soon as 12 hits the clock we hug everyone and yell happy new year! That's what we're used to and our tradition, you could say. Did you know that other countries celebrate it on different days? Well, they do and it's called Lunar year, also referred to as Lantern Festival. 
The Lunar Year is based on the cycles of the moon. So the dates of the holidays do vary from Jan. 21 through Feb. 20. This year, Lunar Year happened to be on Feb. 1st. Different places do celebrate it differently though. 
In China, the Lunar Year is celebrated throughout 15 days. Koreans celebrate it throughout 3 days. According to Dallas News, the culture is different, the main theme is to focus on family and prosperity for the new coming year. 
Each Lunar Year is presented by an animal that makes up the Chinese zodiac sign. The animals that make up Chinese zodiac signs are rats, ox, tiger, rabbit, dragon, snake, horse, monkey, goat, rooster, dog and pig. For each year an animal is paired with an element, metal, water, wood, fire and earth which connects to the strengths and weaknesses. This year the animal and element happen to be the Water Tiger. 
According to Dallas News, many Chinese and Vietnamese families exchange red envelopes filled with money for family members, and they also celebrate with Lion Dance Performances. Chinese families traditionally eat together on the eve of the Lunar New Year. They usually eat steamed whole fish, which is an important dish as it means to bring wealth in the New Year. At midnight, these families do fireworks and firecrackers to scare all the bad spirits away.
 Korean families urge all the children to not fall asleep till midnight by saying that if they do their eyebrows will turn white. Many Korean children play something named "Seh-Beh" to show respect to their parents and grandparents also. The Children are given money, but not in red envelopes. 
 This holiday has been around for centuries.
According to hindustan times, Chinese New Year is set back to the 14th BC. Legends say that in ancient times there was a monster named Nian that did nothing but trouble. However, the monster was scared of the color red, the sound of fireworks and or firecrackers, or the sight of fireworks. People would use these things to scare Nian away.
Another belief is that some people believe that the Chinese New Year originated in the Shang Dynasty when people held sacrificial ceremonies in honor of the gods and ancestrs at the beginning of each year. 
For years, the Lunar New Year was not recognized as a federal holiday in the U.S.
According to CNN, "Democratic Rep. Grace Meng of New York wants to recognize that reality by making Lunar New Year the next federal holiday, introducing a bill last week that would accomplish exactly that. If the measure is passed, Lunar New Year would become the nation's 12th federal holiday."
Happy Year of the Water Tiger!
Leave a Comment
Your donation will support the student journalists of Parkdale High School. Your contribution will allow us to cover our annual website hosting costs and publish some printed editions, as well.
About the Contributor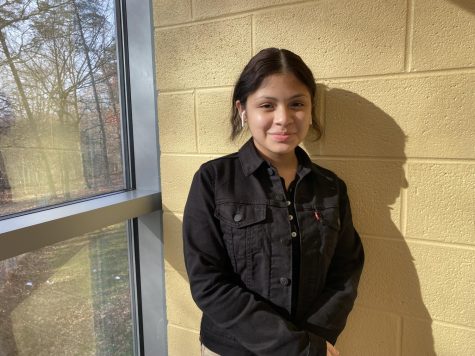 Katherine Villanueva, Reporter
Katherine Villanueva is a 2022 class student. She is a girl who likes to keep a conversation going. She doesn't really do much but spend time with family...