Puerto Ricans push back against wealthy foreigners
Puerto Rico: A beautiful island in the Caribbean which is known for its beautiful sandy beaches that are all open to the public. However, in recent years the island's beaches have been a hotspot of protests that are meant to send a message to the Puerto Rican government and the wealthy to keep the beaches public. 
While complaints about the increasing privatization of Puerto Rico's beaches have been going on for years now, the tensions between locals and the wealthy who have been trying to make ways to block Puerto Ricans from entering the beach have come to a boiling point with beach protest otherwise known as beach parties occurring in beaches were native Puerto Ricans were forced out or discriminated against even though all beaches in Puerto Rico are opened to the public. 
Two of these protest beach parties have occurred relatively recently with Instagram user and artists @surreal_joe sharing these flyers for the events such as The Ocean Wepalooza protest that occurred Jan 29th was in response to a"Karen" situation where a group of Puerto Ricans were trying to set up a space to play on the beach, but where being forced out of the area by a couple who claimed the beach in front of their home is private property. While the second flier announces a protest in Dorado or what locals called the event "Ghetto Beach" after comments made by wealthy developer Federico Stubbe saying that the island will become a big ghetto if act 22 were to be repealed. Fun fact the town of Dorado is also where famous youtuber Logan Paul currently resides and was a target of insults such as "gringo go home."                                    
While Puerto Rico's beauty and culture does influence some to move the island, a big reason why wealthy foreigners are actually moving to the island are because of tax incentives or exemptions. 
In recent years, Puerto Rico has been constantly battered and bashed by natural disasters, recessions, and corrupt politicians. All of this has resulted in Puerto Rico having a $72 billion dollar debt and having about nearly half of its population below the poverty line. To improve the economy and therefore better the territory's quality of life, the government of Puerto Rico introduced many tax incentives that specifically target the rich and wealthy. Almost none of the tax incentives can be obtained by the struggling native population of Puerto Rico. 
The acts in question are meant to bring in new streams of revenue to the island. Act 22 does this by providing a full exemption to those with passive incomes and who have not lived on the island in the past 10 years. Other requirements include having to spend a certain amount of time on the island to prove residency, having property, and donating $10,000 to a local non-profit charity. While act 22 and others like it sound like good ways to bring in money to the island the actual truth is that Puerto Ricans have been left with the short end of the stick. 
The tax incentives allured many wealthy foreigners to move into the territory and buy up a lot of property, some of it being the property left behind by those who left the island after hurricane Maria. The sum of the people who left after the hurricane is an estimated 114,000 to 213,000. The absence of those native Puerto Ricans left much room for the wealthy to move in. With foreigners moving in at a rapid pace many native Puerto Ricans found themselves no longer being able to afford to live in their homes as prices rose while their own problems such as lack of economic opportunity and good education left many with no other choice than to leave their homes. 
Leave a Comment
Your donation will support the student journalists of Parkdale High School. Your contribution will allow us to cover our annual website hosting costs and publish some printed editions, as well.
About the Contributor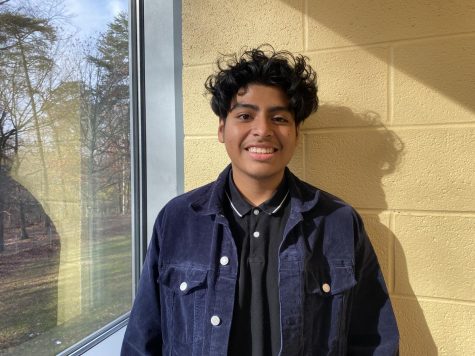 Johnny Martinez Duran, Editor-in-Chief
Johnny Martinez Duran is currently a senior at Parkdale and a proud member of the Paw Print. The great year of 2021 marks his first year of being a member...