In a world of toxicity, healthy relationships can be formed
"I love their relationship; it's so toxic,"  Today's generation idolizes and promotes toxic relationships and what comes from being in one, and it could be because these types of relationships are pushed in our faces. 
In the TV show Euphoria, we see an example of an openly toxic relationship. The characters Maddy and Nate portray what a toxic relationship is throughout the first season. There are scenes where all they are doing is arguing and not respecting each other. There is also a scene where he decides to resort to physical violence and Maddy doesn't say anything because she thinks he loves her.
 Most people think a toxic relationship is the way every relationship should be nowadays due to social media platforms.  However, with this mindset there are relationships that are healthy contradict that stereotype.
According to the NY gov reporters , many healthy relationships involve/require  honesty, trust, respect and open communication between both parties. These relationships take effort and compromise as well. 
There are many different characteristics that describe healthy relationships. 
Giving each other space can be important , you don't need to be with your partner 24/7. Having independence is needed to build a healthy relationship. Your partner should encourage you to spend time with friends and enjoy activities without your partner. The writers at NY gov explain. 
Signs You are in a Healthy Relationship
You understand each others love language

You are able to be independent without your significant other 

Able to resolve conflict in a mature way    

Both partners have their own goals and needs met. 
When you ask most people to describe a healthy relationship they are more likely to refer to the basics. Having communication and trust. However, as time goes on there is more, such as being able to resolve a conflict. 
"When there is conflict the best thing to do in my personal opinion is to step back and gather your thoughts and feelings and allow your partner to do the same, this helps not make the conflict worse and avoids someone getting hurt."
Sometimes it's good to ask younger generations how  healthy relationships or bonds are portrayed.
"A healthy relationship/bond to me looks like two people working together. For example if you have a plant and you want it to grow and prosper you have to water it, if not it'll die. The same goes with a relationship: your significant other should be watering your plant and you should be doing the same for them." This is how senior student Kaylee Arriola describes her perspective of healthy relationships.
Maintaining a healthy relationship is what people seem to struggle with. Once you have a healthy relationship or bond, continuing the strong relationship is important. 
"Some key points are to continue to communicate," advised Arriola. "To communicate your feelings, thoughts , and emotions, and be understanding of your significant others feelings." 
Being in a relationship thats healthy can be difficult for most people. If you happen to find yourself in a relationship that's not healthy. There's a link below that may help. https://211md.org/resources/domestic-family-violence
Leave a Comment
Your donation will support the student journalists of Parkdale High School. Your contribution will allow us to cover our annual website hosting costs and published some printed editions, as well.
About the Contributor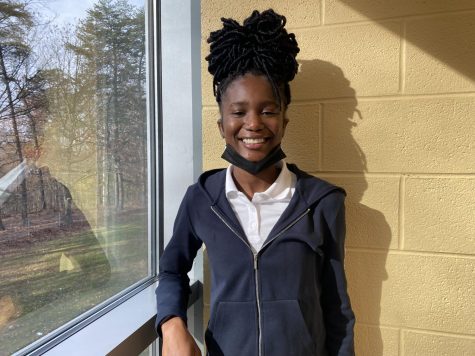 Saffie Cherif, Reporter
SENIOR. This is Saffie's first full year on staff, and she got this position by being an outstanding student as always. Saffie contributes humor to the...