Is life draining you? Here are 5 ways to reset your body and mind.
With the stress of the pandemic, school, work, and relationships life can be overwhelming.  We tend to overwork ourselves. If you feel like you need something to reset what is going on physically or emotionally here are a few things you can do. 
Step 1: Expressing gratitude and feelings through journaling. 
Expressing gratitude and feelings through journaling has now become a very common thing. You can write anything you want, such as, how you are feeling, things you can work on, etc. . It can be something like "I am grateful that my friends are understanding" or "I am grateful that I am having a good hair day", things that we might take for granted. An article by www.npr.org/sections/health  states that "Studies have found that giving thanks and counting blessings can help people sleep better, lower stress and improve interpersonal relationships."
Step 2: Power off social media
Taking a break from social media can also be an important step in resetting your body and mind. Everyone deserves a digital detox once in a while, whether it is a break from instagram or tik tok or even all social media..  Clevelandclinic.org states that taking a break from your electronic  devices can lead to sharper focus, less stress, and more control of your time.  Psychologist Kia-Rai Prewitt PhD says that "negative social media experiences can trigger anxiety and depression". Detoxing from social media can even  reset your self esteem. 
Step 3: Spending time with yourself 
Spending time alone can be beneficial to your health as well. Oftentimes we are always too busy doing things that we tend to forget what it is like to spend time with ourselves. People need to reconnect with themselves once in a while. meditationrelaxclub.com states that spending time alone can lead to more clarity, self love, and time for self reflection. 
Step 4: Cleaning your personal space
According to a video titled ¨7 Ways to Detox your Emotional Well Being¨ on ¨Psych2Go¨ Youtube Channel, they recommend giving your room a makeover or cleaning your room. ¨ Your room should be a safe space for you to unwind after a long day of work or school.¨ It's important to invest in your room because it is where you sleep, do work, or where you spend most of your time. Medium.com mentions how cleaning your room can boost productivity and your mood. 
Step 5: Practice grooming routine 
Having a grooming routine can be a way to reset your body and a way of boosting your self esteem. A grooming routine helps you take care of your physical health. Study.com states that "one personal benefit of good hygiene is health".. The article also stated that "Maintaining good hygiene also helps you have a better self esteem".
Leave a Comment
Your donation will support the student journalists of Parkdale High School. Your contribution will allow us to cover our annual website hosting costs and publish some printed editions, as well.
About the Contributor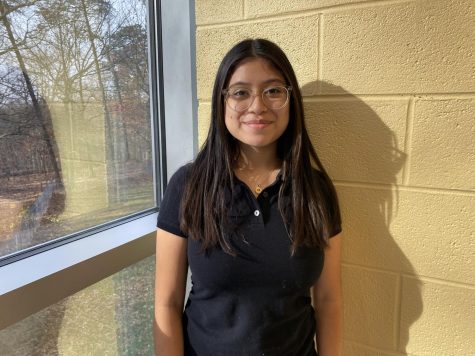 Kaylee Arriola, Reporter
Kaylee Arriola is a senior at Parkdale and is a vlogger for The Paw Print. This is her first full year on staff. She is a raging feminist who spends her...